Indo-French Pondy
The largest French Colony in India, Pondicherry, was a nostalgic trip for me - after staying in France for about 4 months. I did try some of the French that I learned - but only to fail :(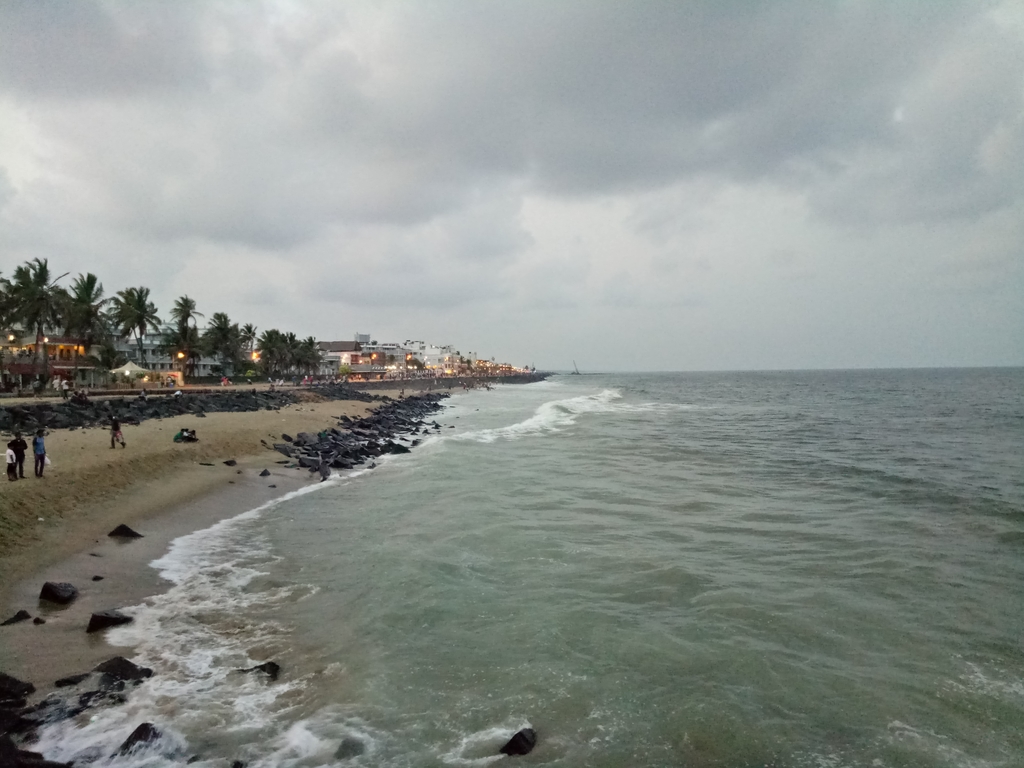 After being bored on the west of India, having seen the arabian sea for over 3 years, we decided to go and visit the east coast. Although, the Bay of Bengal is famous as a rough sea, we were awestruck by its beauty at Pondicherry.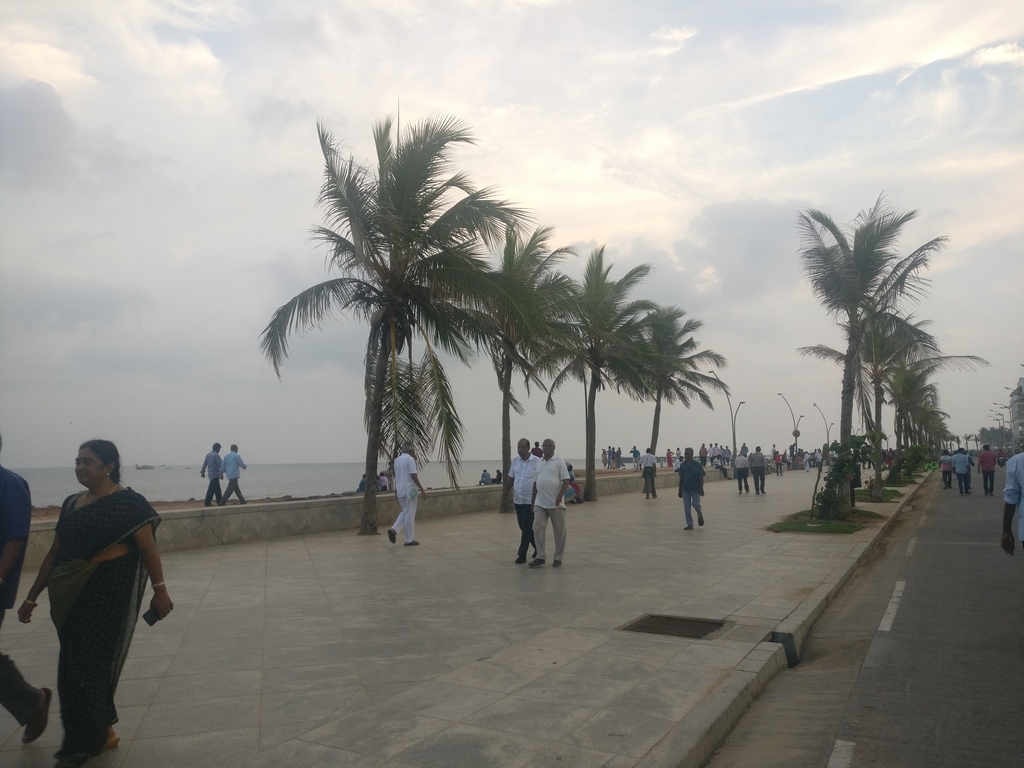 The promenade was definitely one of the major contributors to the sea's added beauty. Reminded me of the French cities along the coast - which mandatorily had promenades - not so famous in India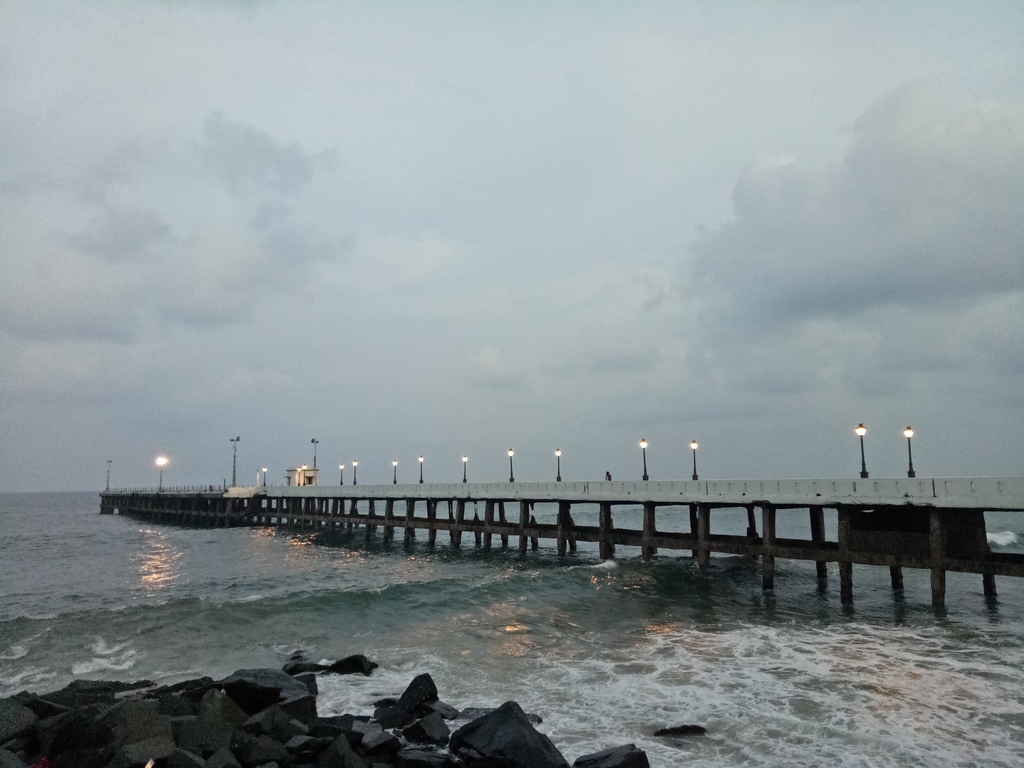 The picturesque pier extending deep into the Bay of Bengal.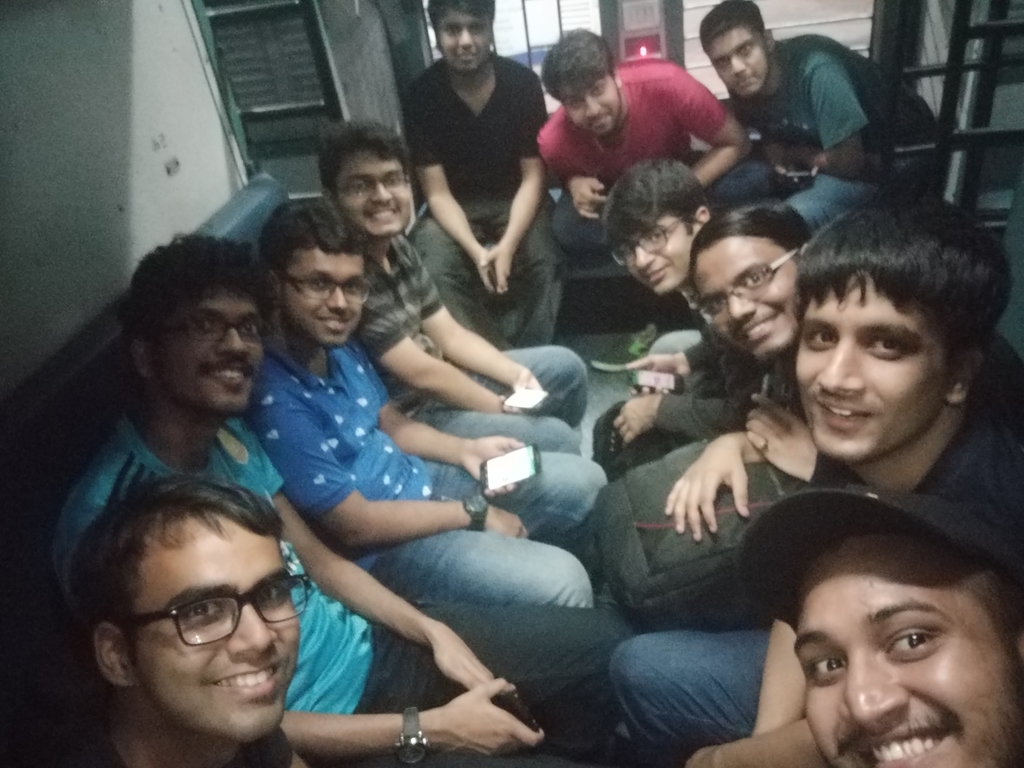 When 11 college students travel in a train together - menace is bound to be created.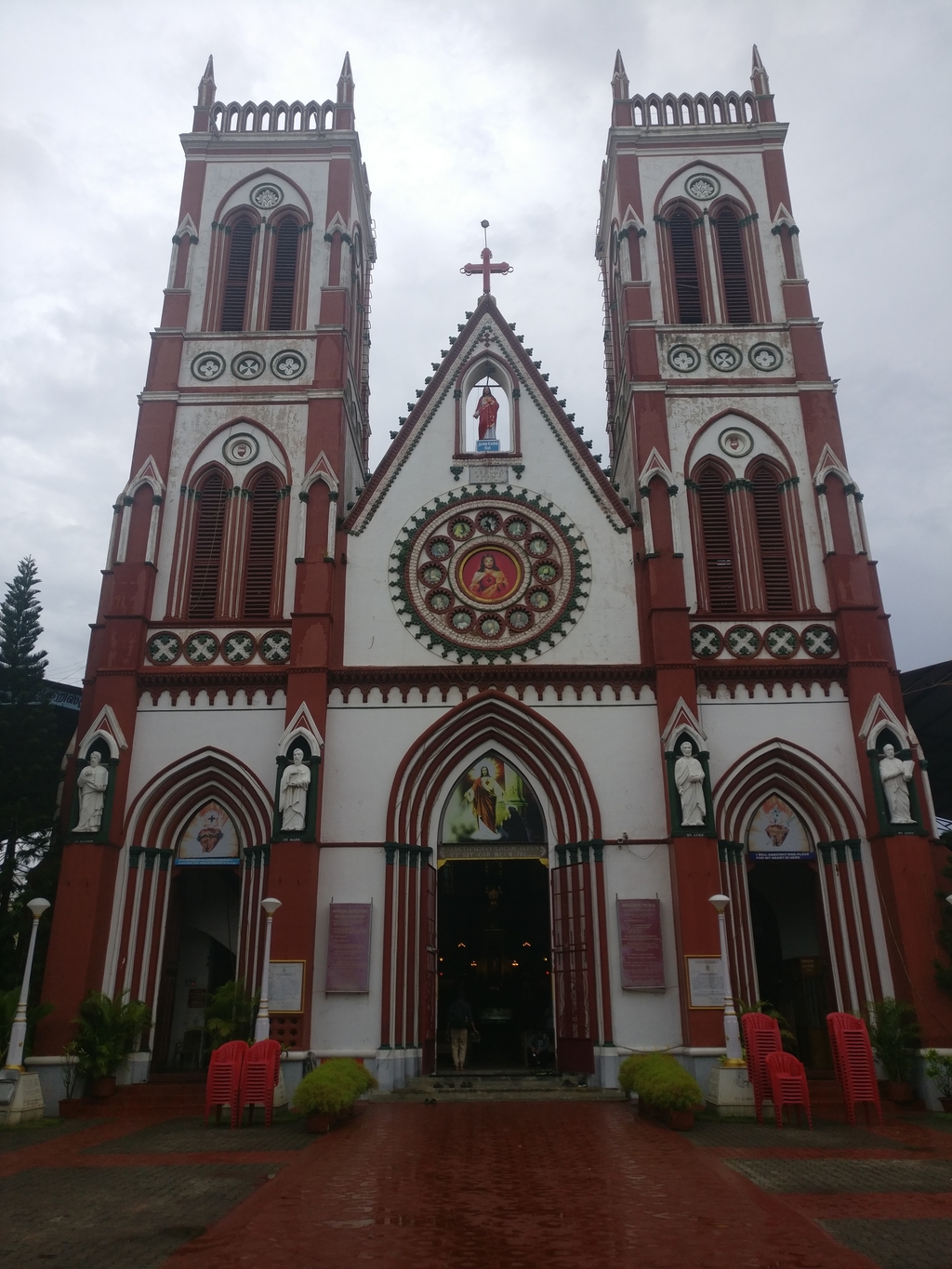 Basilica of the Sacred Heart of Jesus showcases a typical gothic style which was very common in the Europe - noticed first time in India.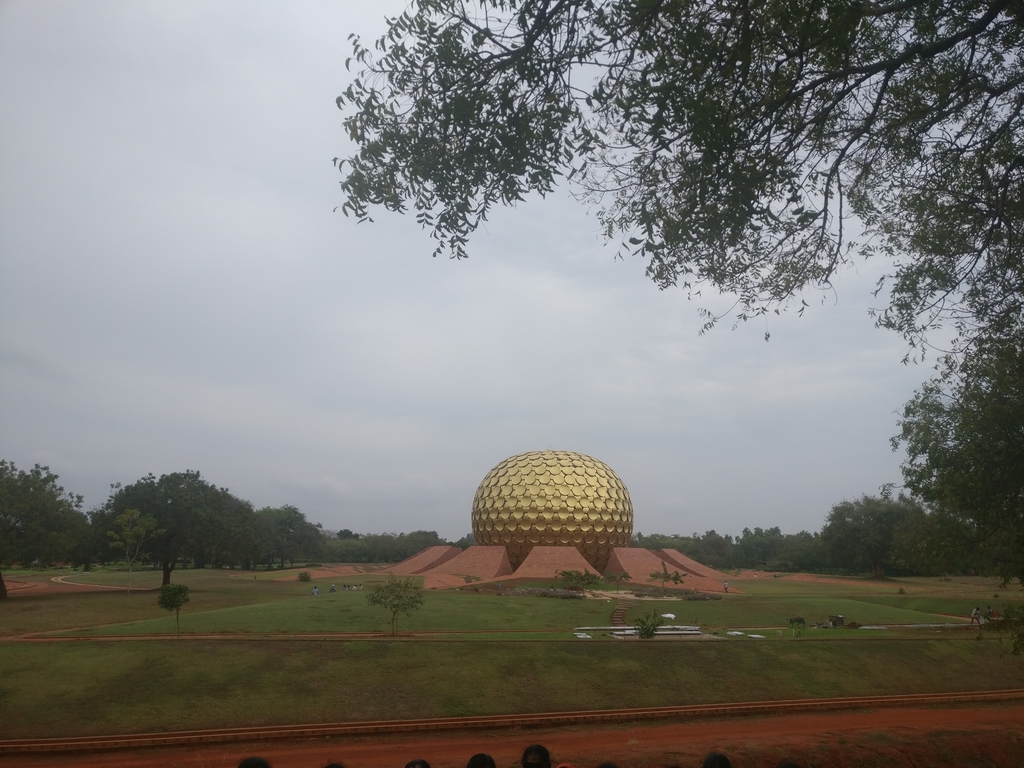 Called as the 'soul of the city', Matrimandir is the centre point of Auroville - an experimental and international township just few kilometres from Pondy.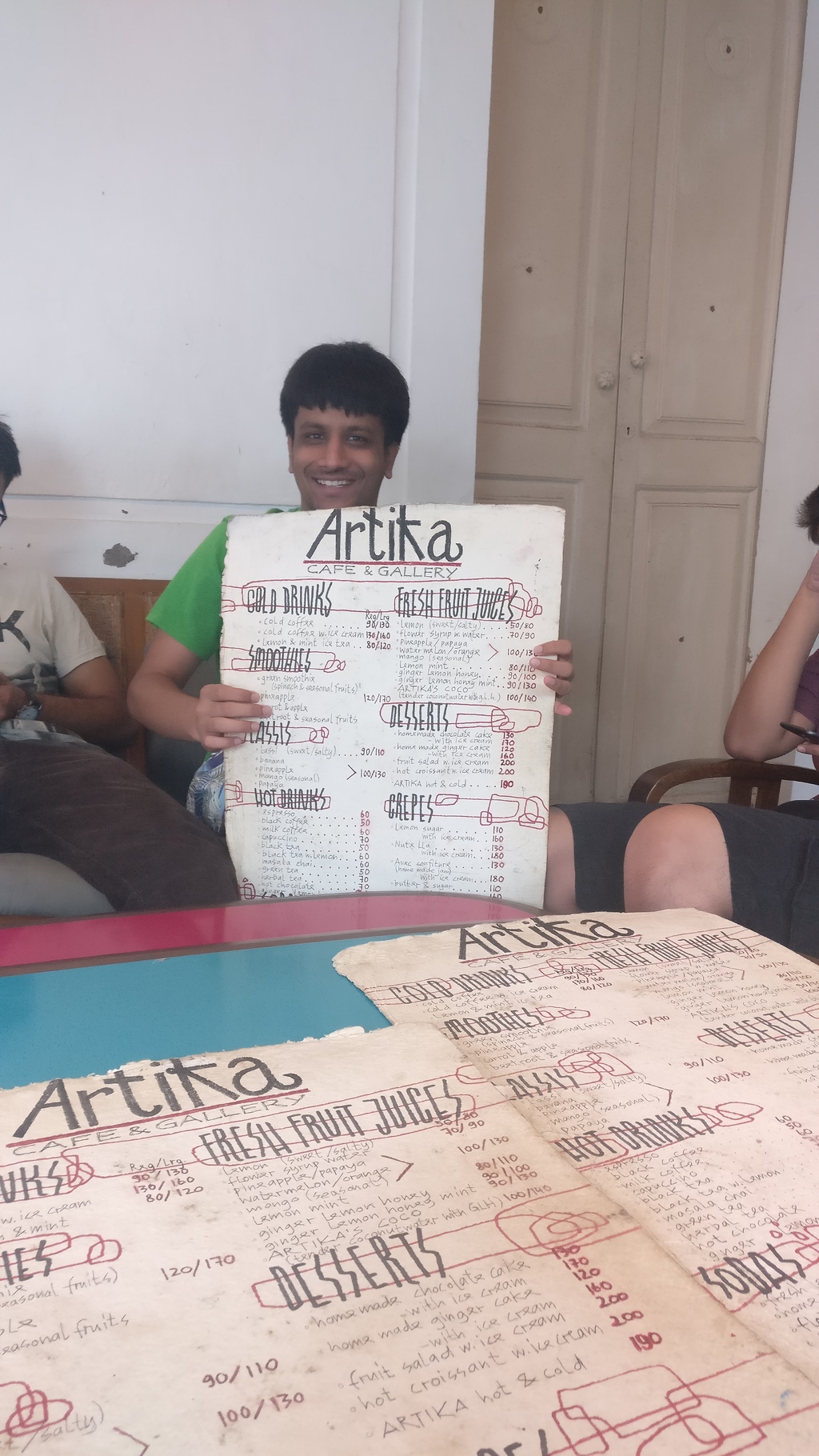 We explored some of the top cafes in Pondi which offered typical Continental Cuisine ;). One must try the 'homemade ginger cake' here at @ ArtikaCafe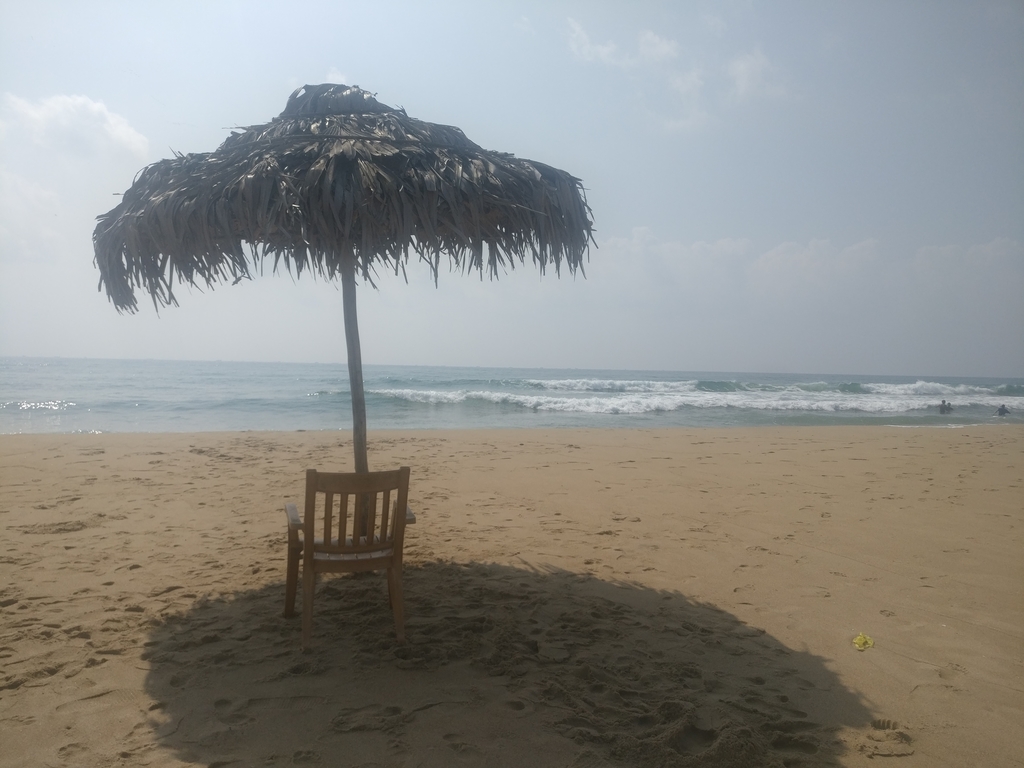 'Paradise' Beach - one of the best that Pondicherry has to offer.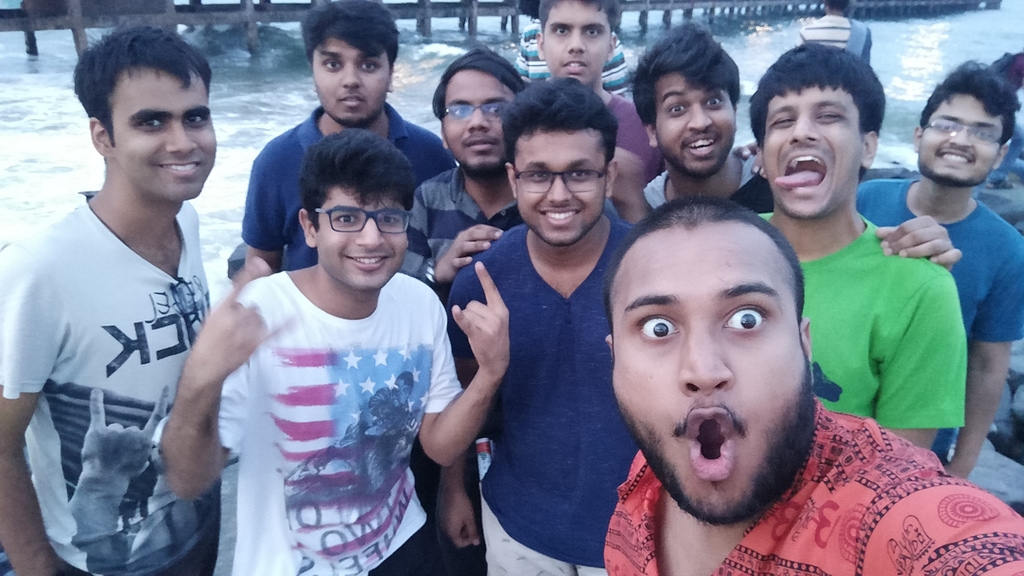 With the gang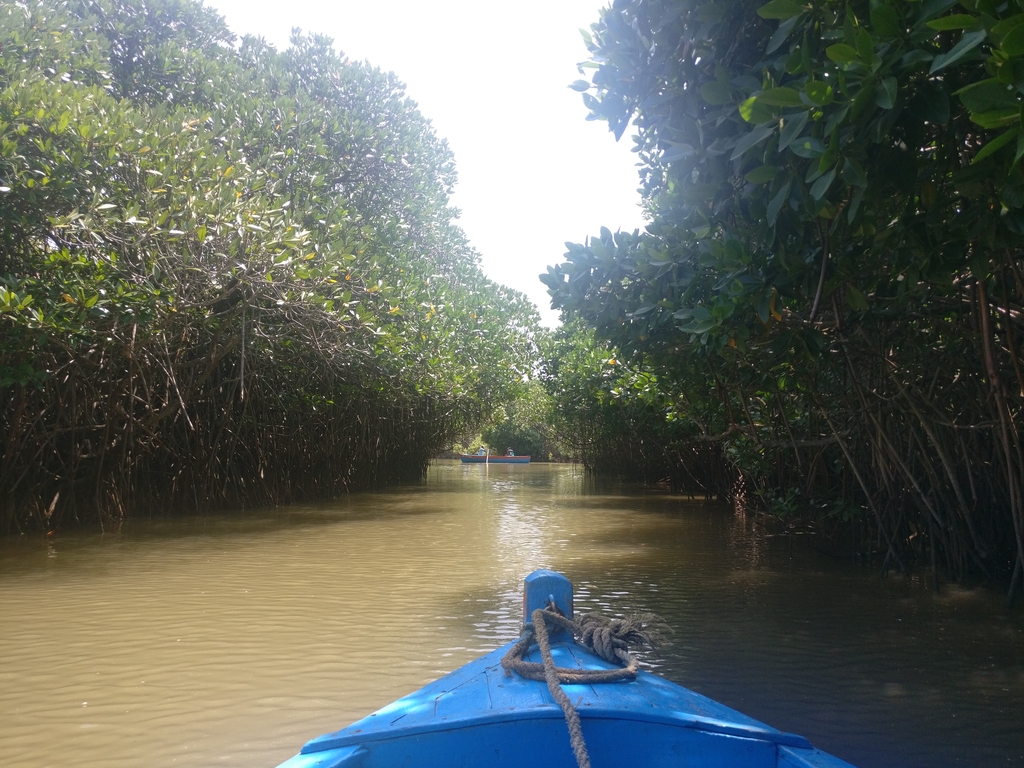 Unknown to many people, Pichavaram houses one of the largest mangrove forests in the world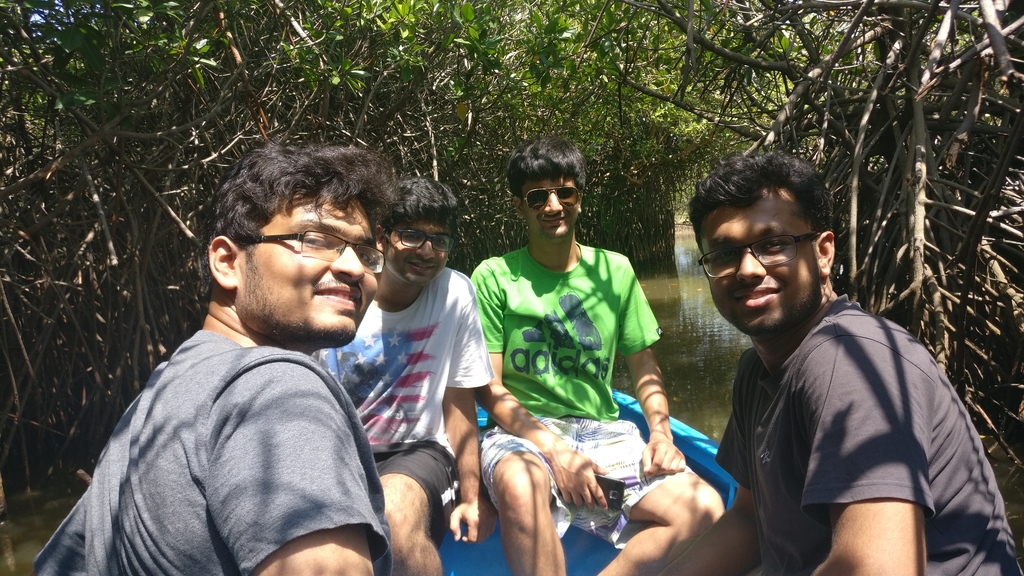 The mangrove forests form a sort of a canopy over you, potentially blocking all the sunlight falling on the ground.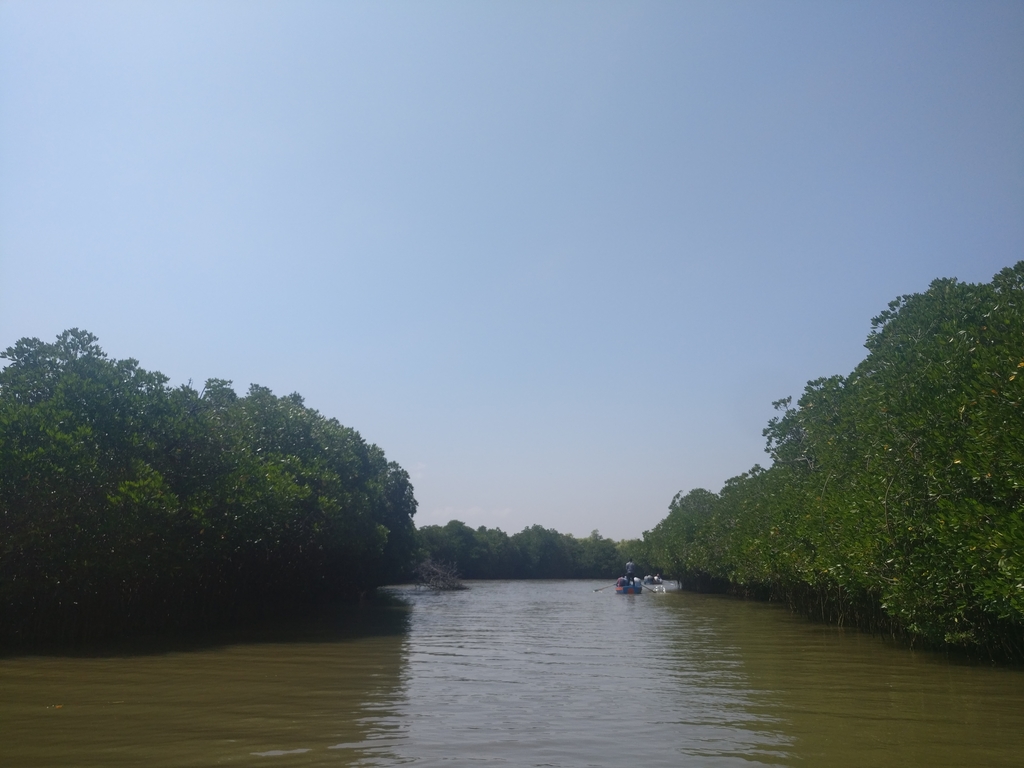 The trees grow in water that's 3-10 feet deep in different places. The conditions are quite hostile, as the sea's tides bring salt water in and out twice a day, changing the salinity. Hence, the trees have unique root systems, with membranes that only allow fresh water to enter.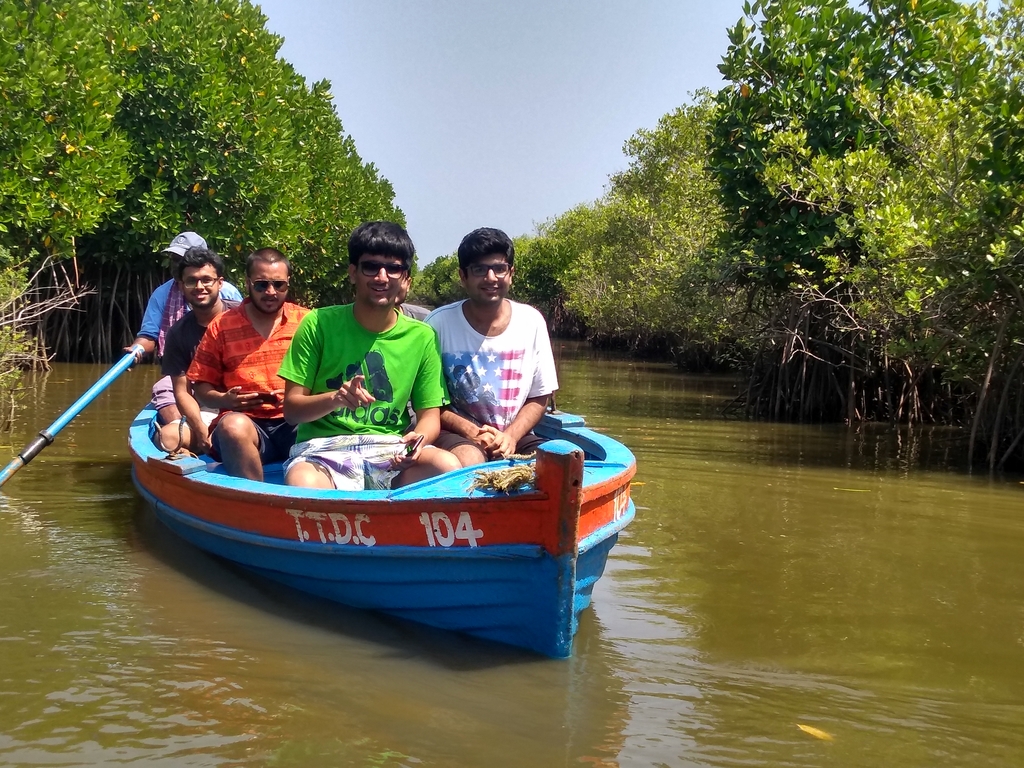 Cruising in between the mangroves - the saviours of the Tsunami of 2004.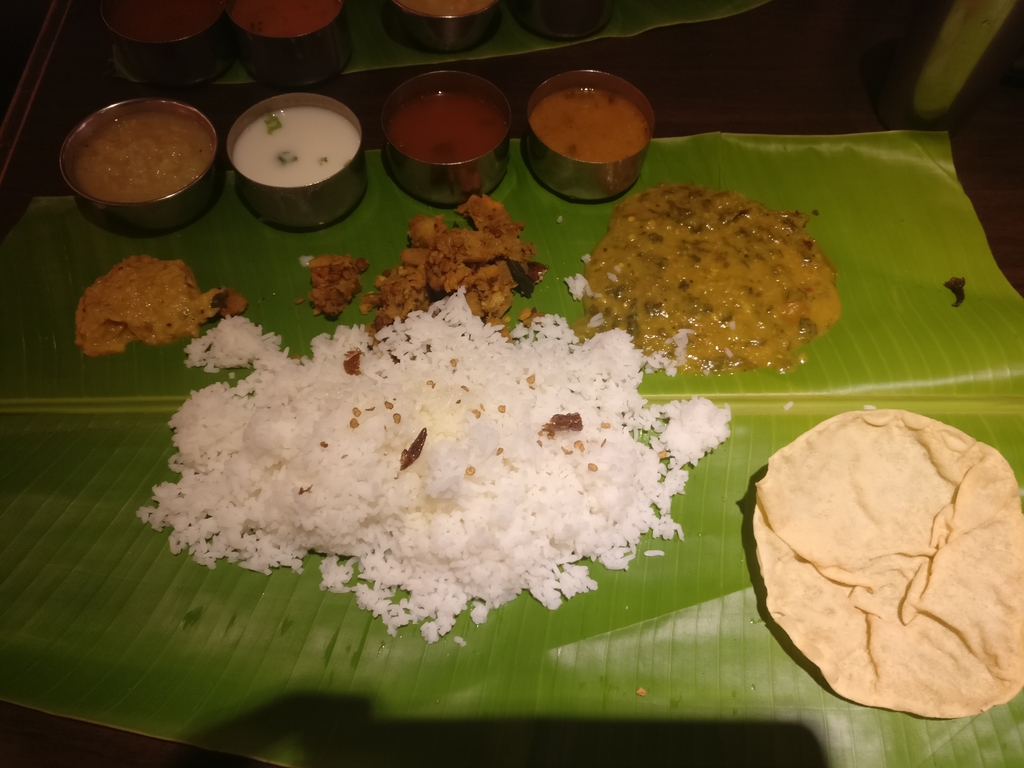 On a short detour to Bangalore, we met our friends doing internships there. Got a chance to try the authentic Andhra dishes.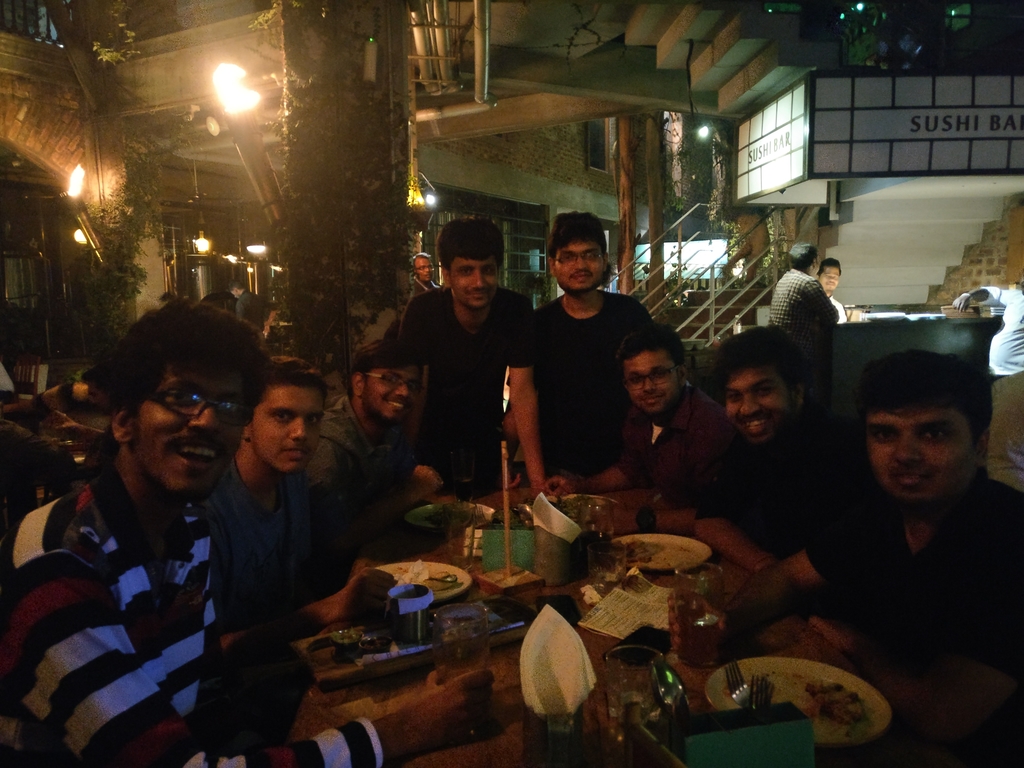 Of last night in Bangalore @ BigBrewsky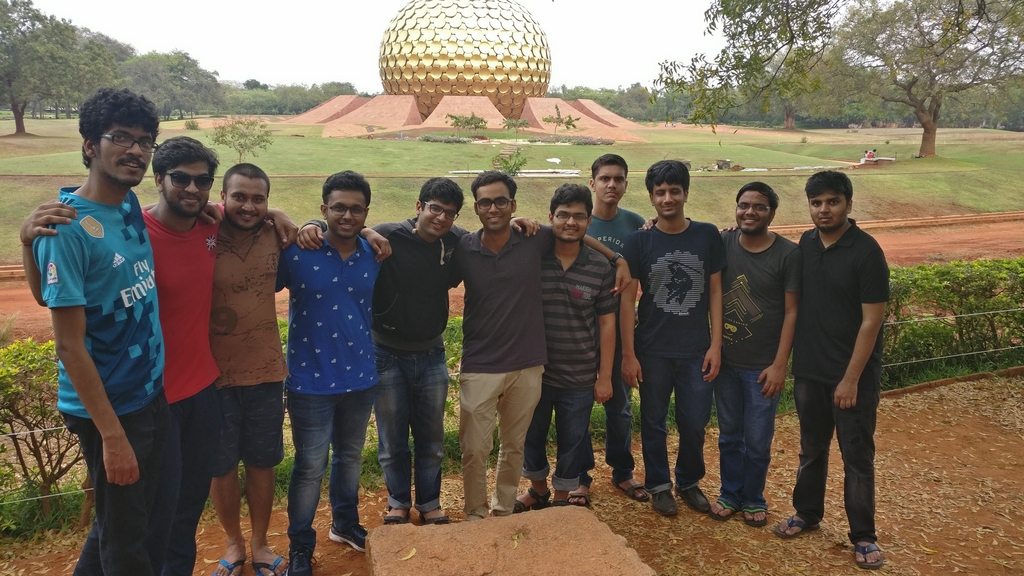 Memories shared with @DebadityaBasu @ShivamGupta @IshantGupta @MadhurGarg @PulkitAgarwal @MayankKumar @ArnavVijayakar @PrudviTej @AkshayGinodia @VarunGoyal