Olympic Peninsula
The Olympic National Park encompasses several distinctly different ecosystems, including glacier-capped mountains, old-growth temperate rain forests, and over 70 miles of wild coastline.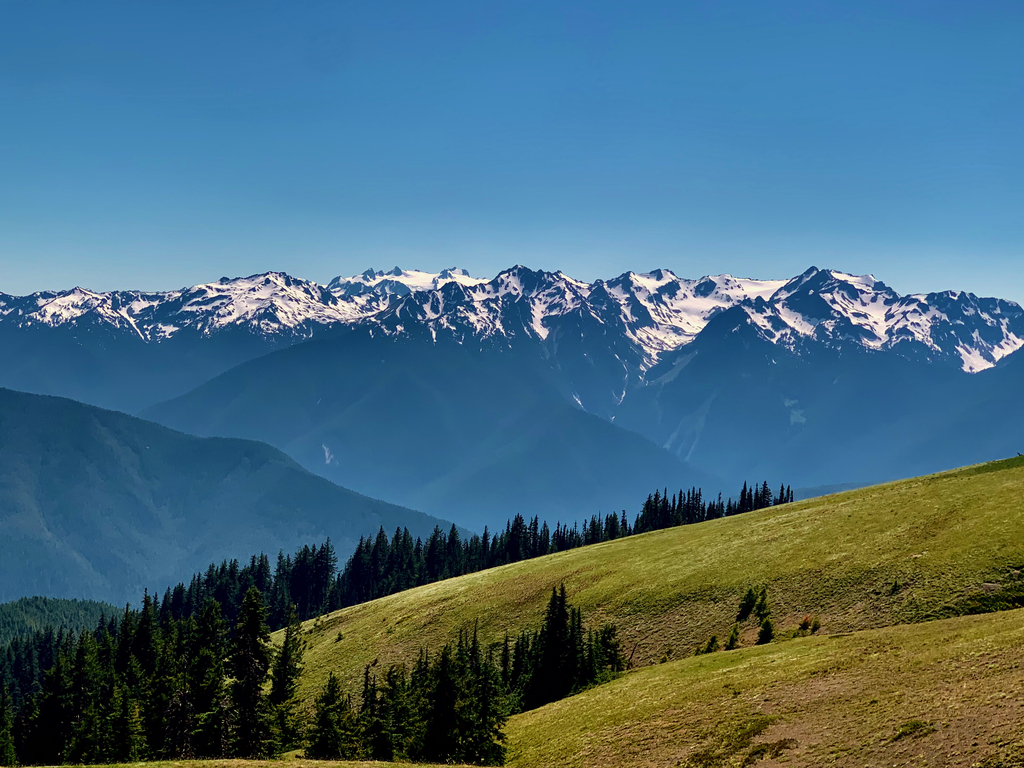 Since this was the time of HISTORIC HEATWAVE baking the PNW, we thought, glacier-capped mountains was a good ecosystem to visit in this trip! Infact, Mt. Olympus has greatest glaciation of any non-volcanic peak in the contiguous United States outside of the North Cascades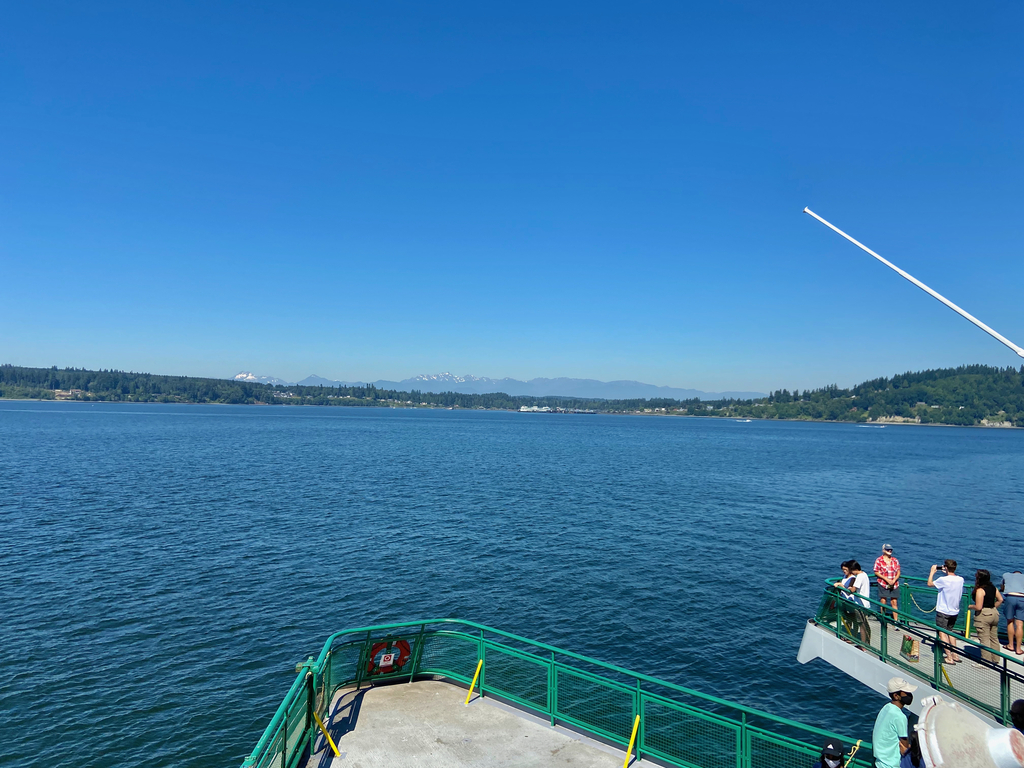 Because the park sits on an isolated peninsula, the quickest way was to drive into a ferry, haha!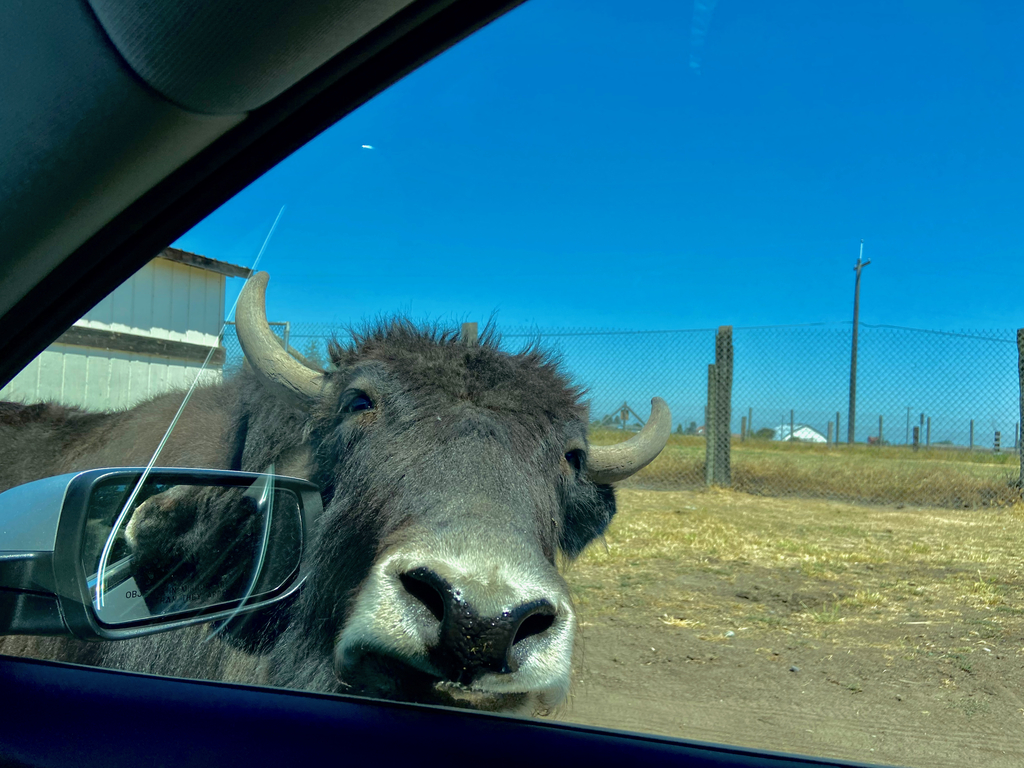 But before we hit the National Park, we took a small detour to Olympic Game Farm...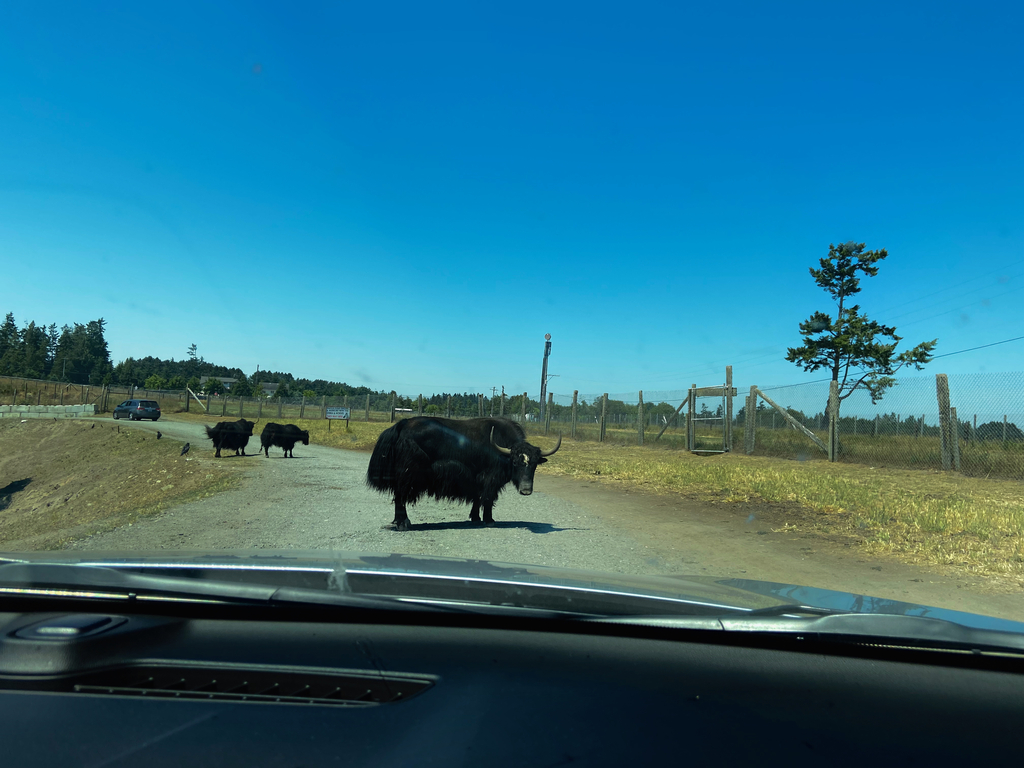 .... which was like embarking on our self-guided drive through journey through a farm full of animals like this Yak!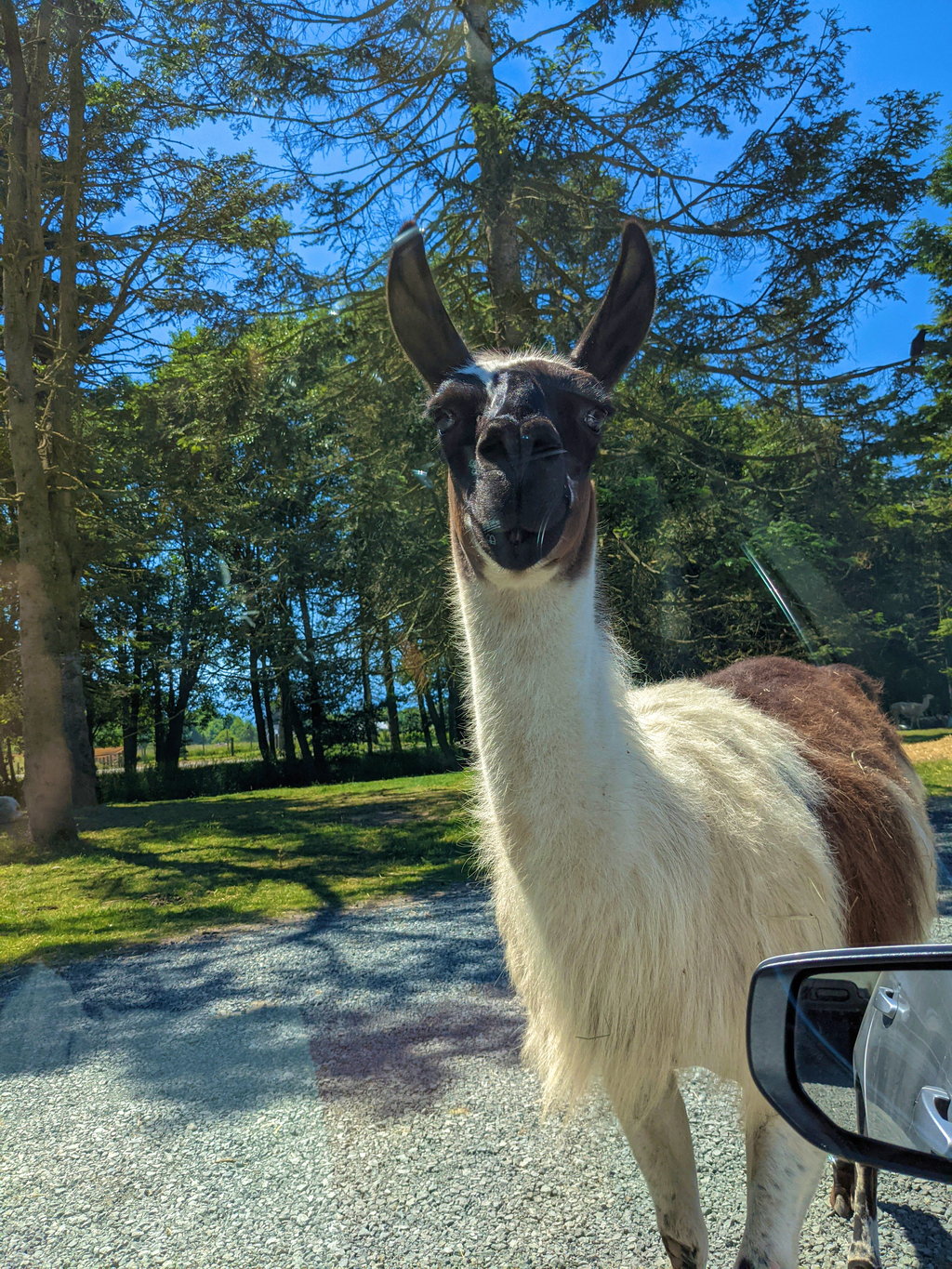 The animals are NOT at all shy to come near the vehicle and greet. Hey llama!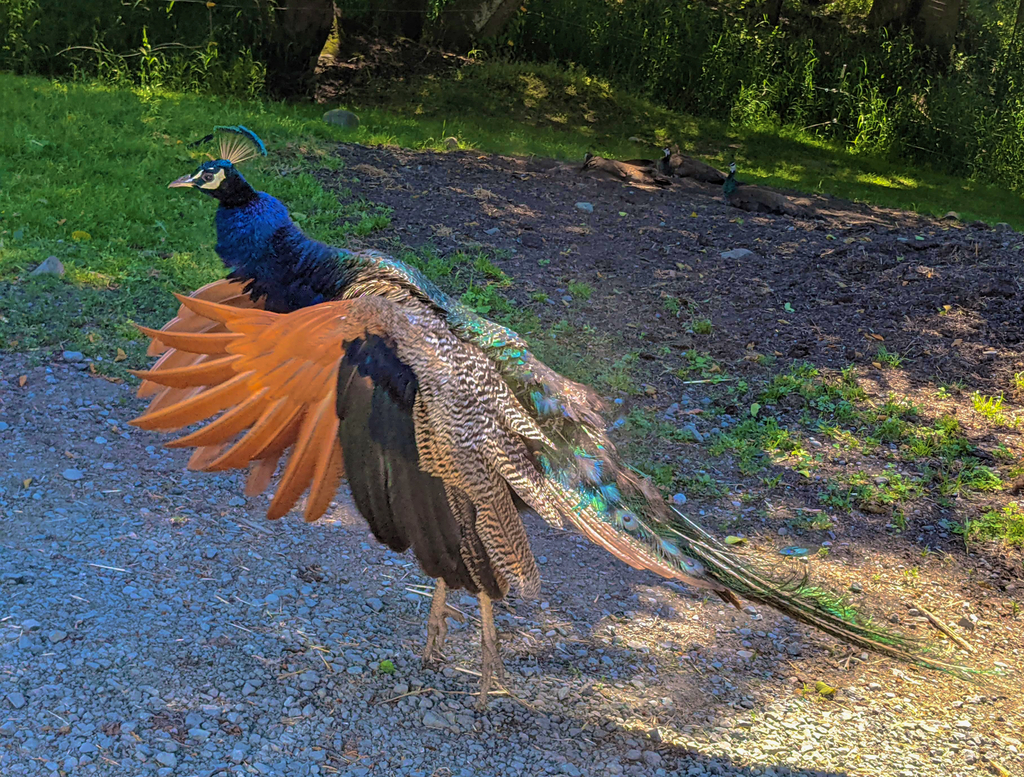 Did see it fly, but only if it opened its feathers!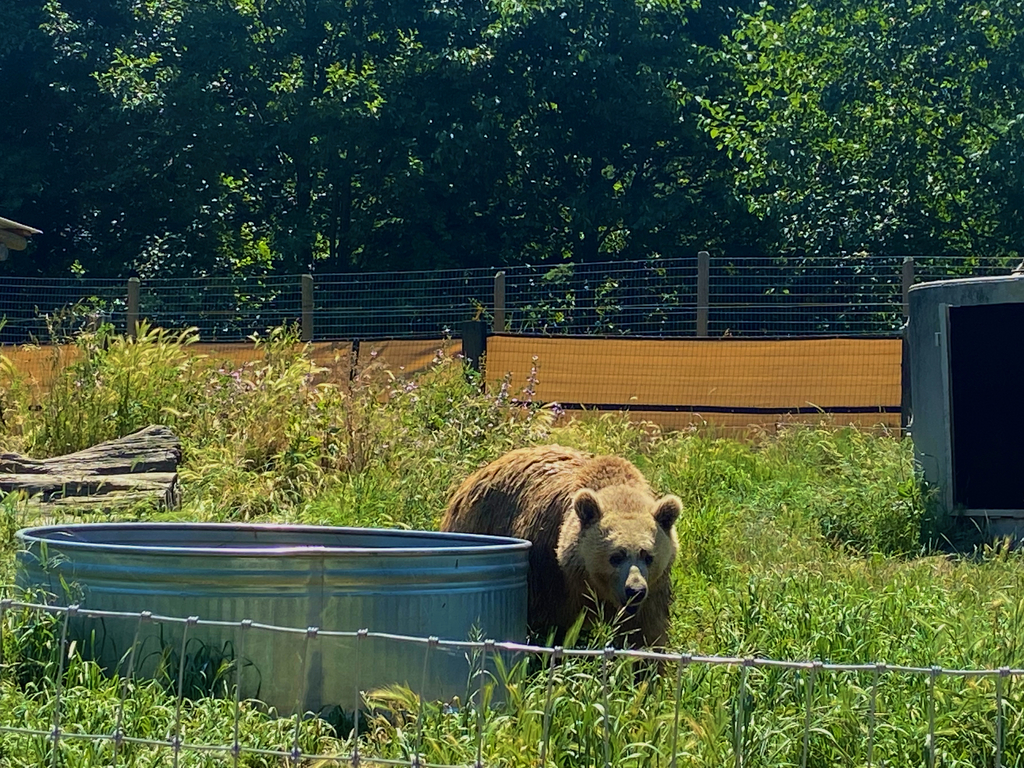 The closest I've ever been to a bear. Surreal!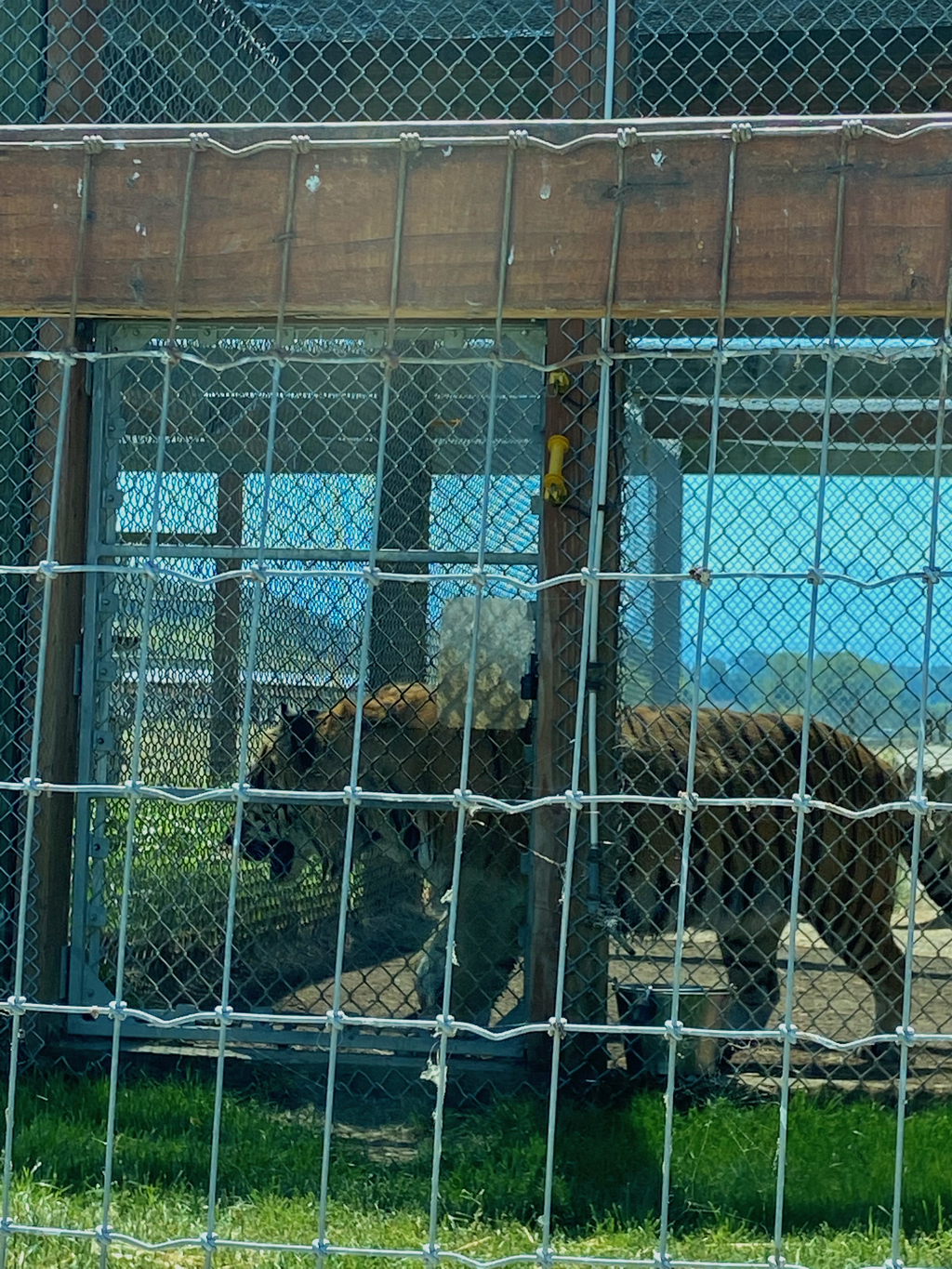 They also had the majestic Siberian Tiger, but this apex predator, rightfully in a cage, lol!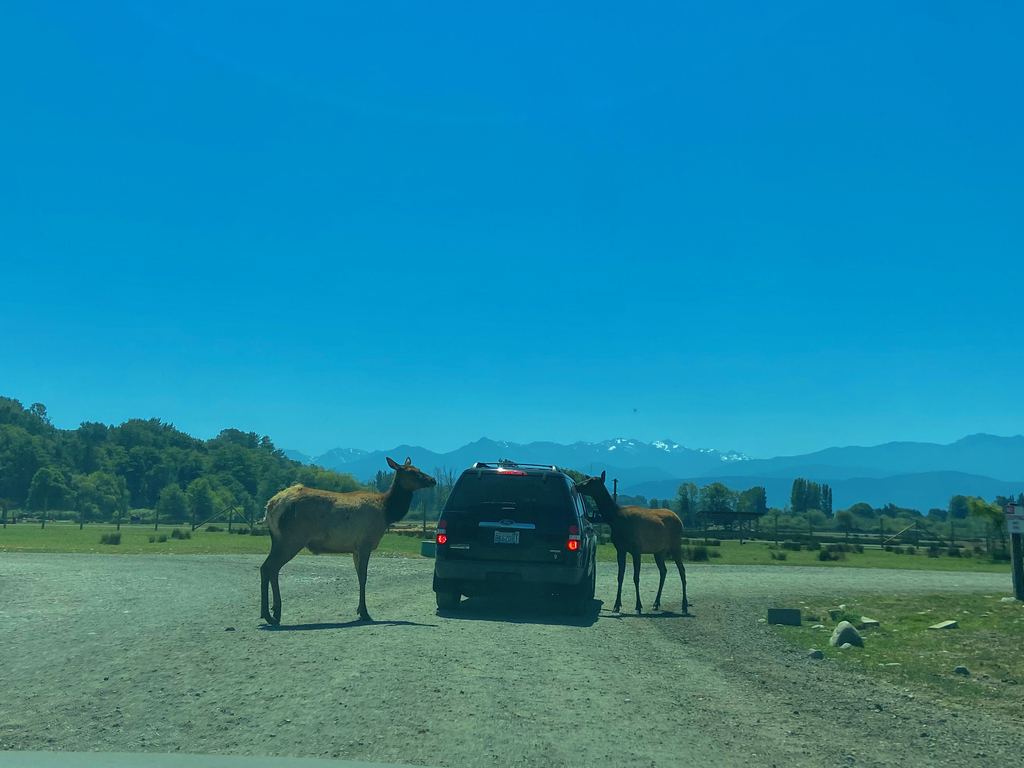 Welcomed by some female elks!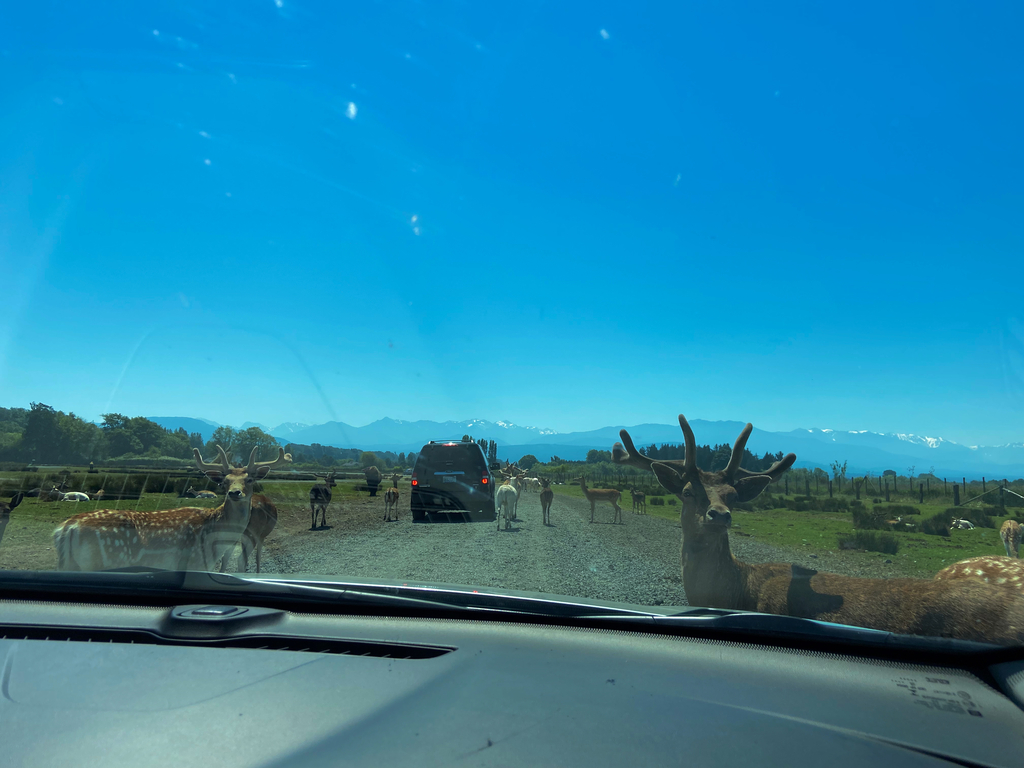 And god, they had a total collection of beautiful deers who just surround you from all sides.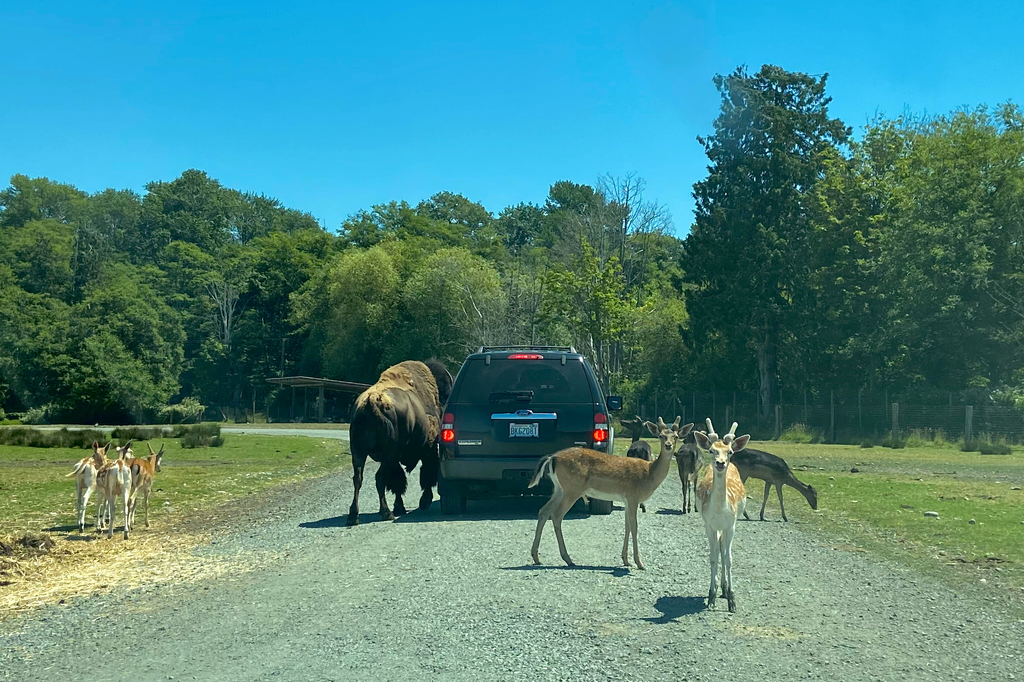 Wait, is that a Bison inserting his head inside of the car?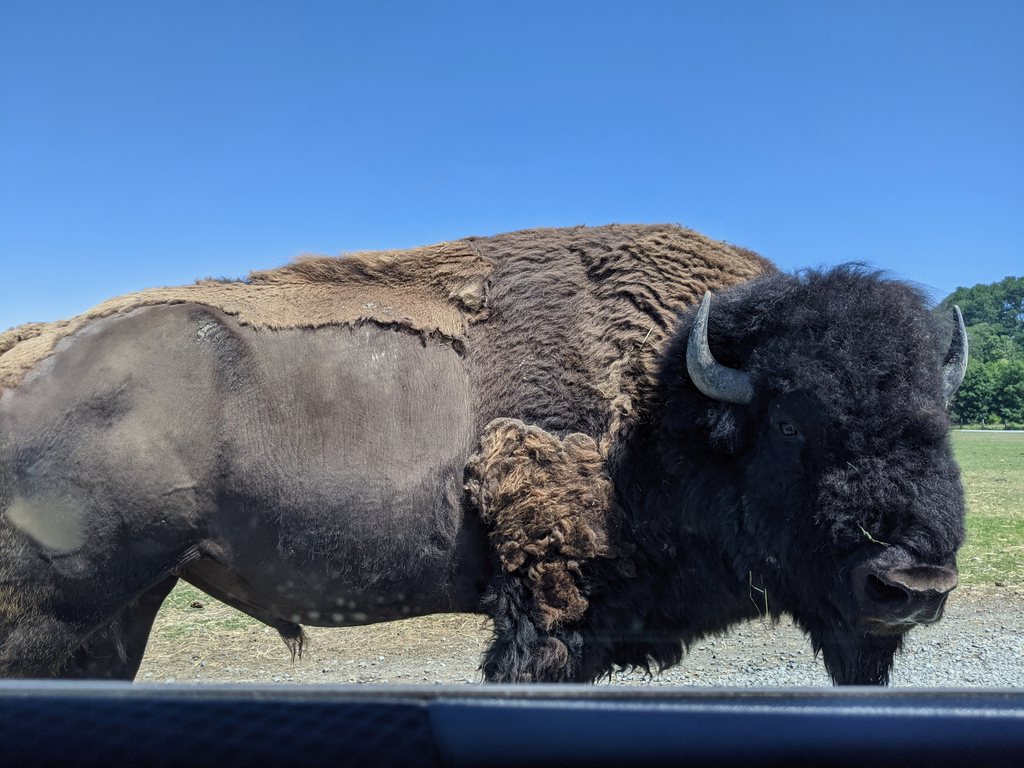 If not for the car, I can't imagine being this near to these formidable beasts and the heaviest land animals in North America.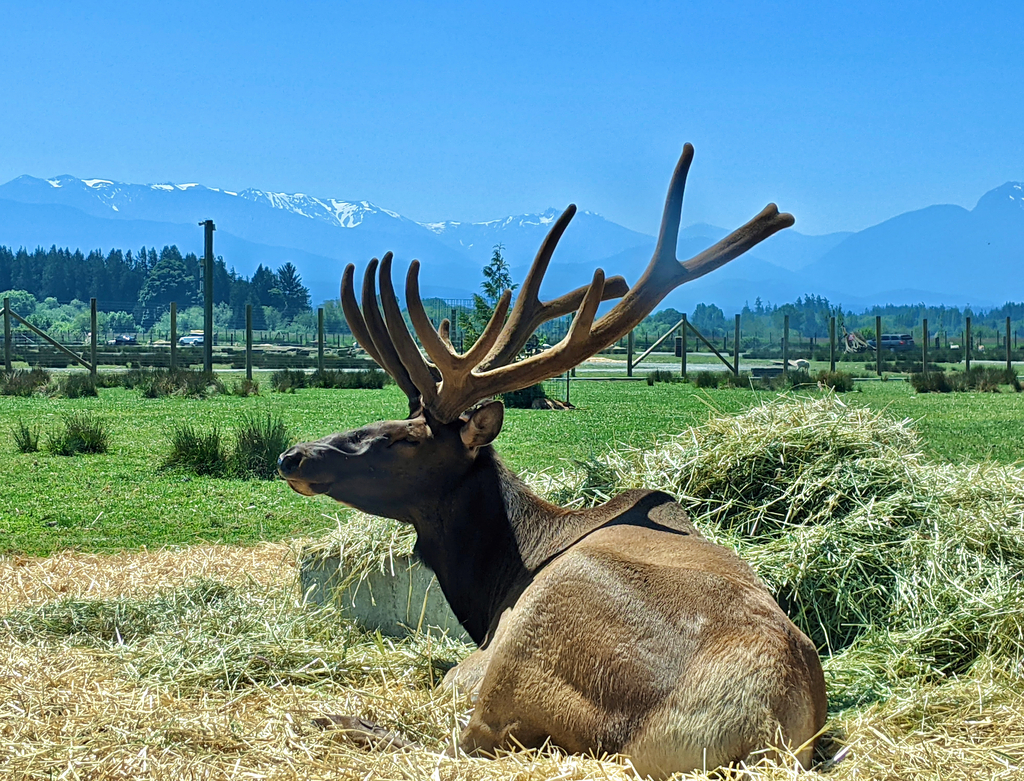 The most epic Roosevelt elk, also known commonly as the Olympic elk :) Infact, the desire protect the elk was one of the primary forces behind the establishment of the Mount Olympic National Park by then President Theodore Roosevelt for whom they are named.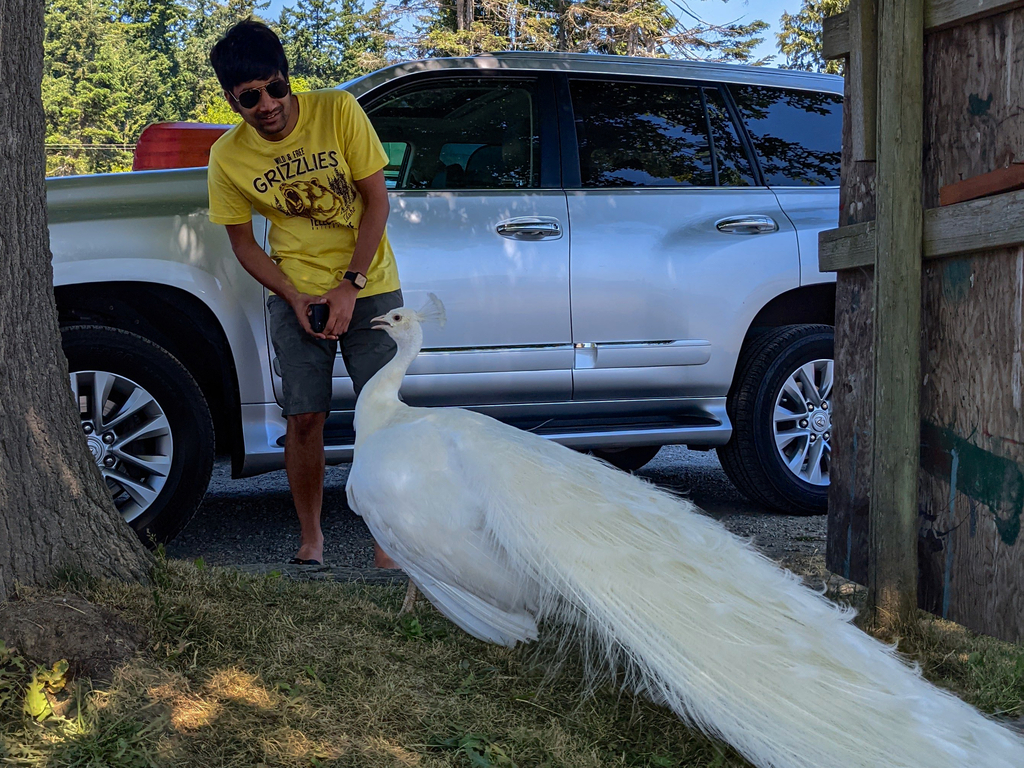 The spectacular while peacocks are a sight to behold
The farm is the closest I've to been to these animals - all without getting outside our very own car!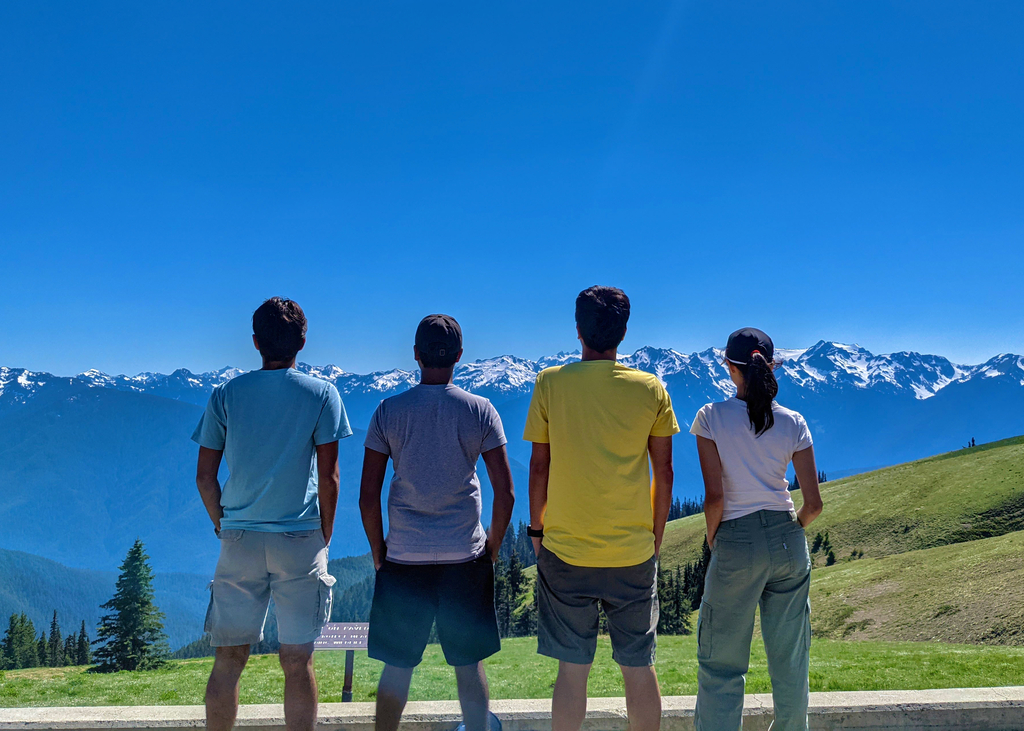 Nowhere do the Olympics crack the 8000 foot barrier, but their incredible array of jagged peaks, massive glaciers make them one of the most spectacular mountains in the world outside of the polar regions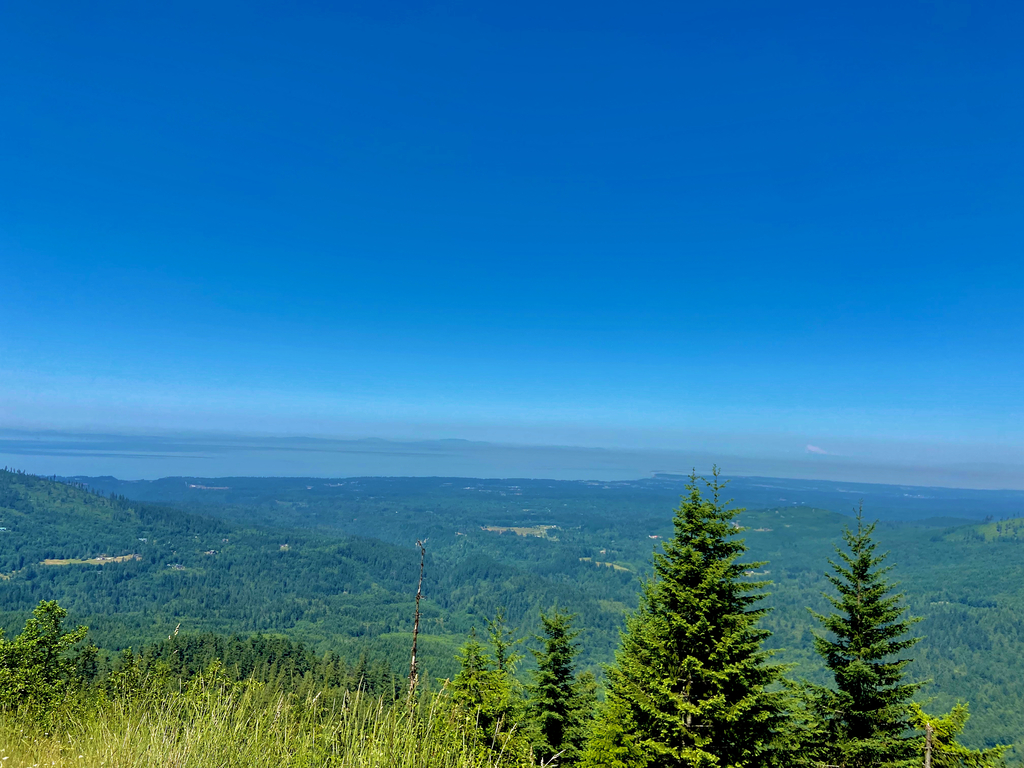 Thanks to the heatwave and clear blue skies, Olympics gave us the views of the Pacific Ocean, the strait of Juan de Fuca, Puget Sound, Vancouver Island - CANADA!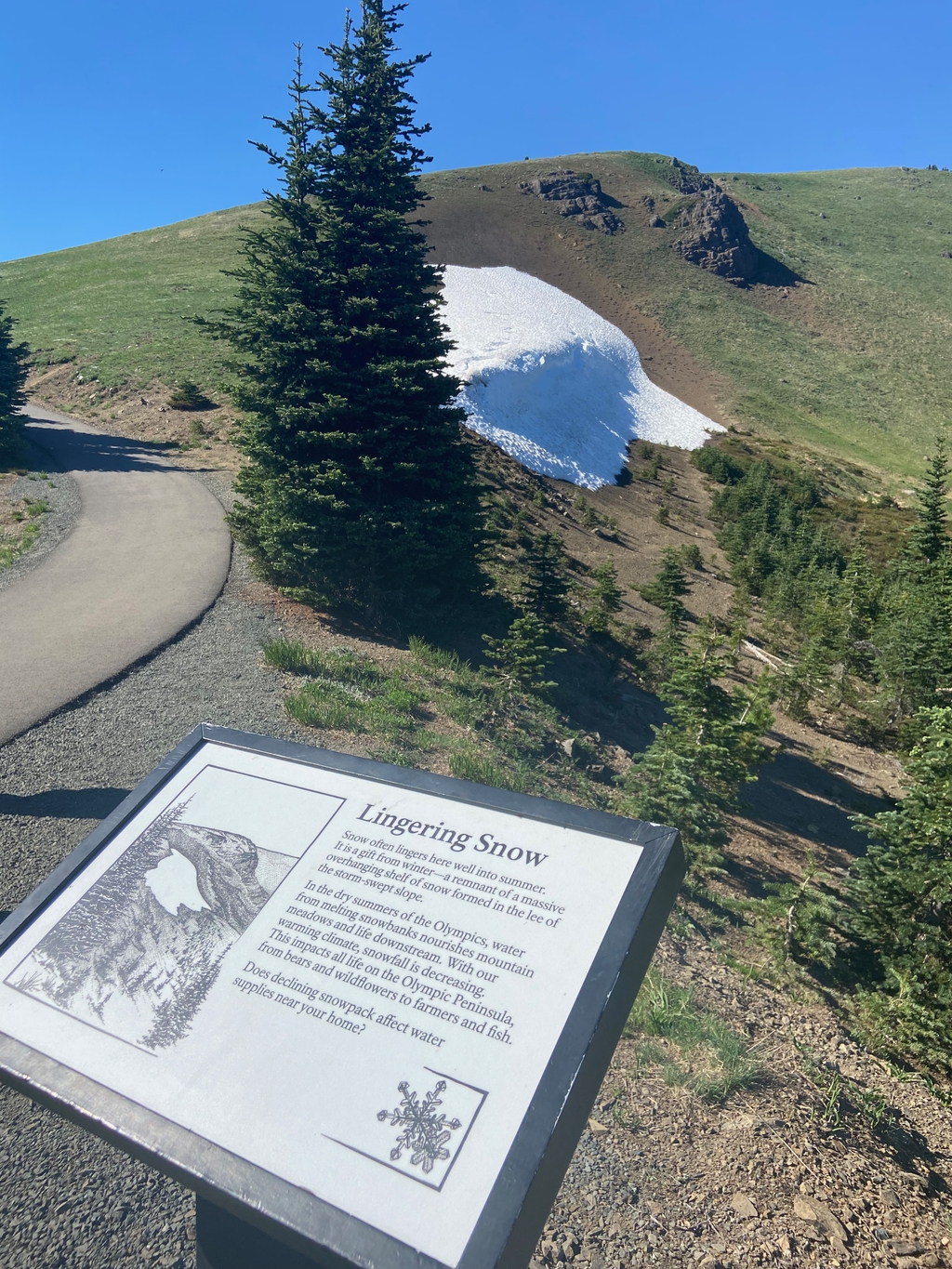 "Lingering Snow" board on a hike!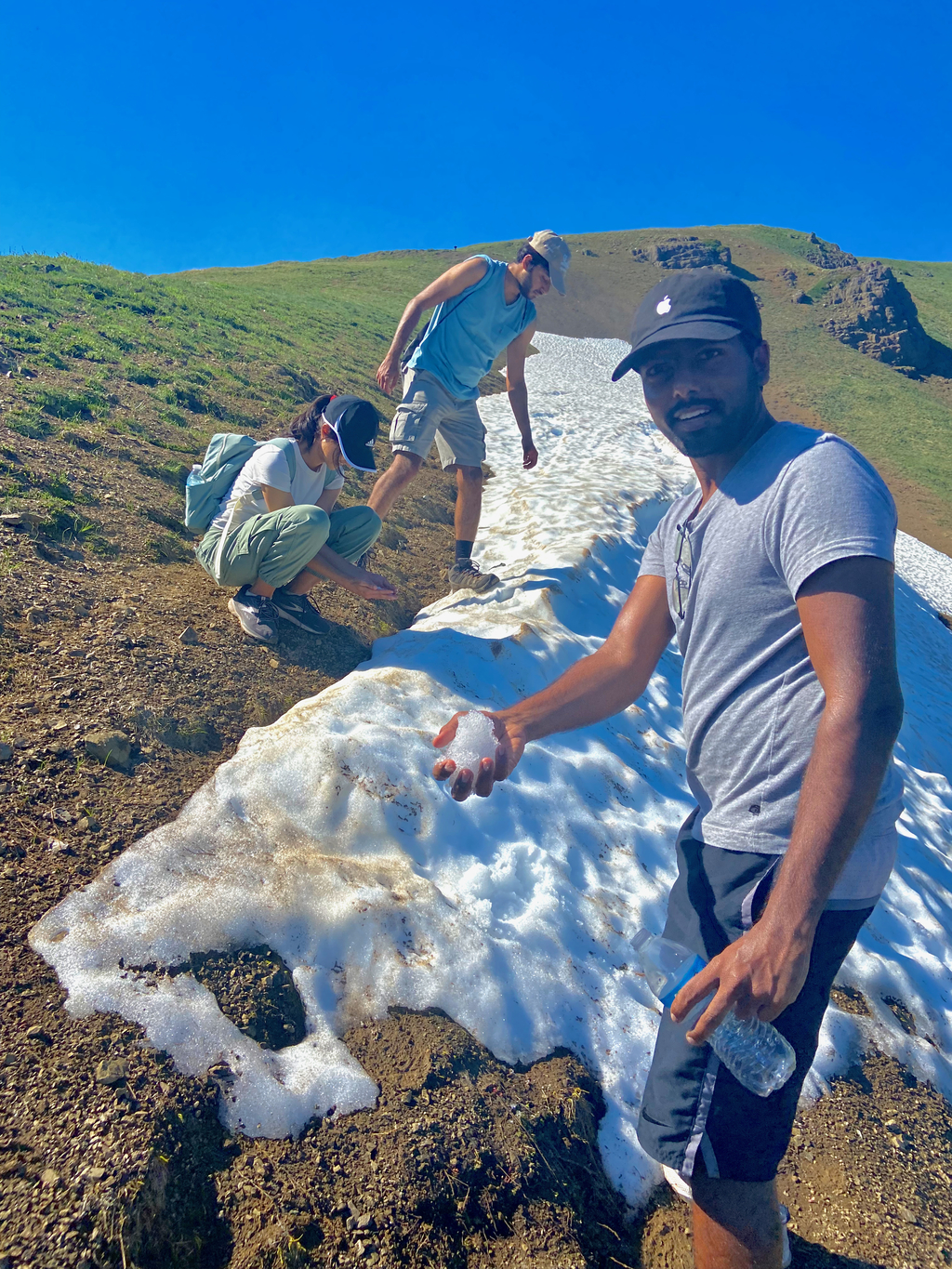 And since today, the PNW had highest temperatures EVER RECORDED even this small patch of snow was god-sent ...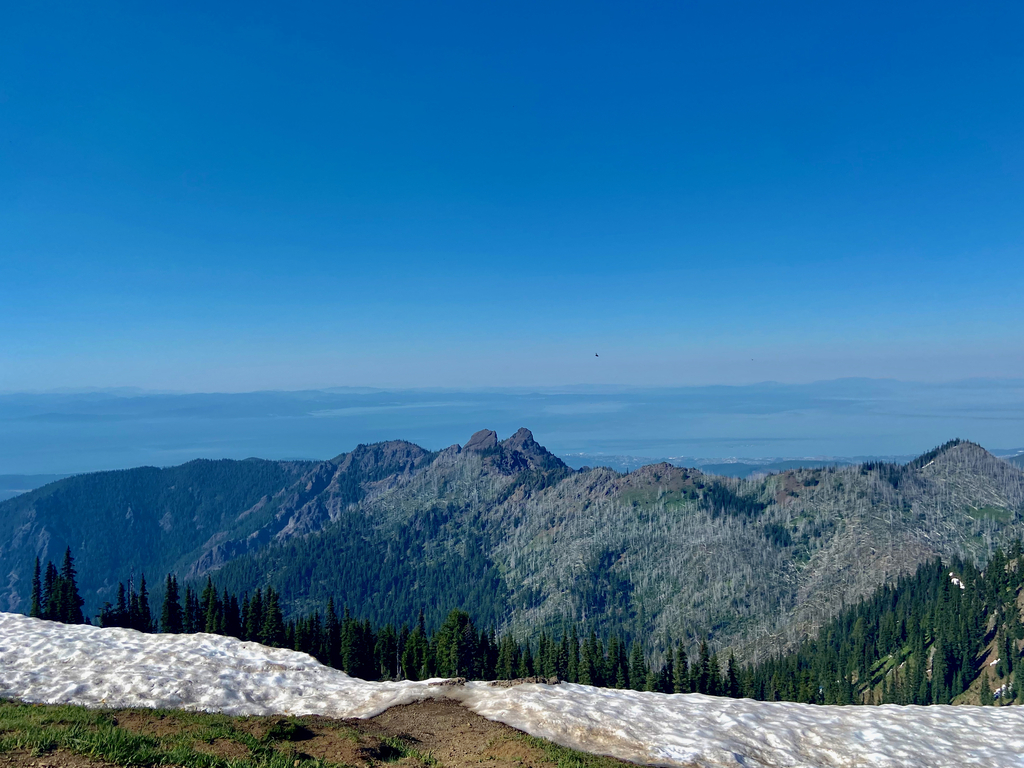 .... and helped us reach the top of Hurricane Hill, where we could again see uptil Canada!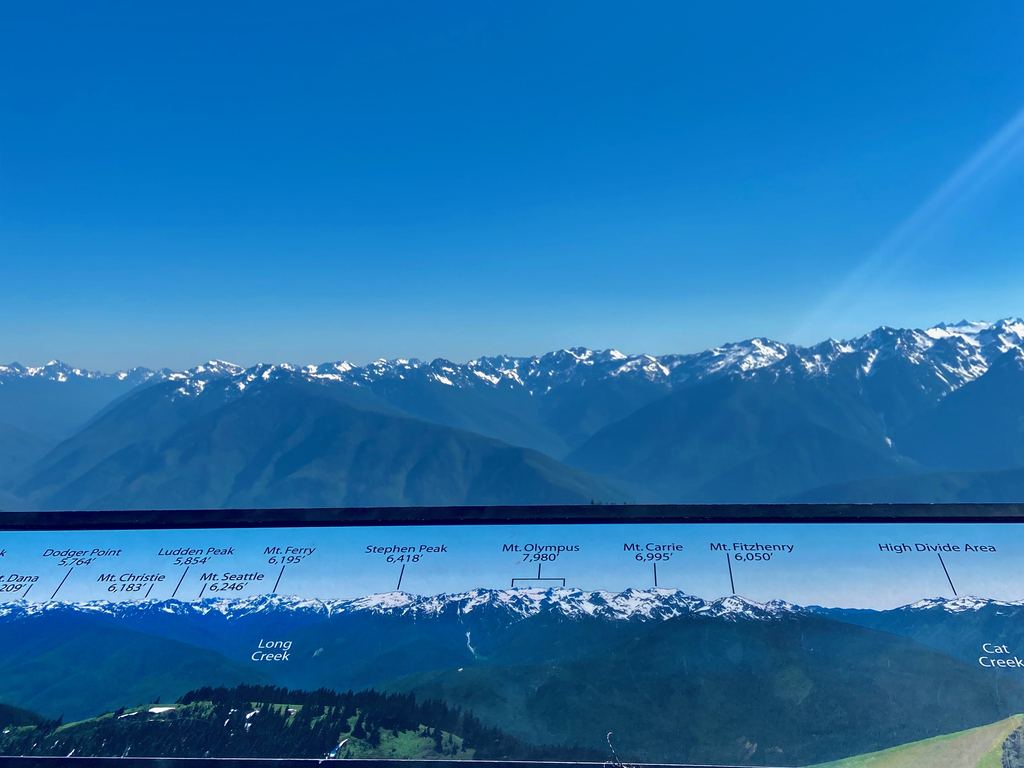 Trying to identify some peaks here.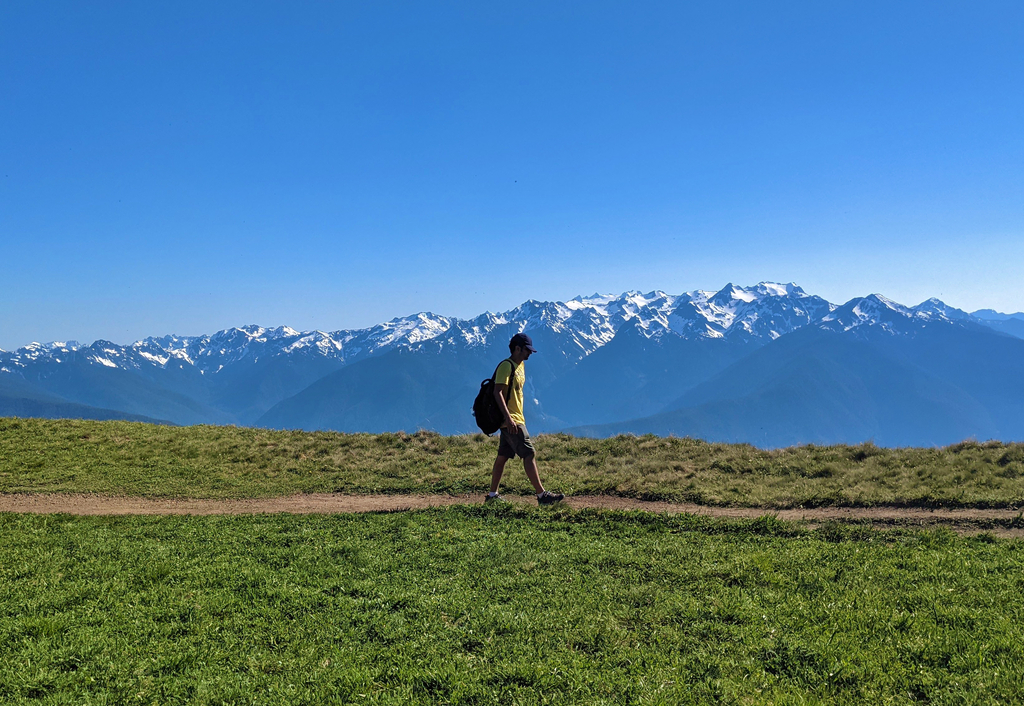 WHATTA BACKDROP (to get a fake candid)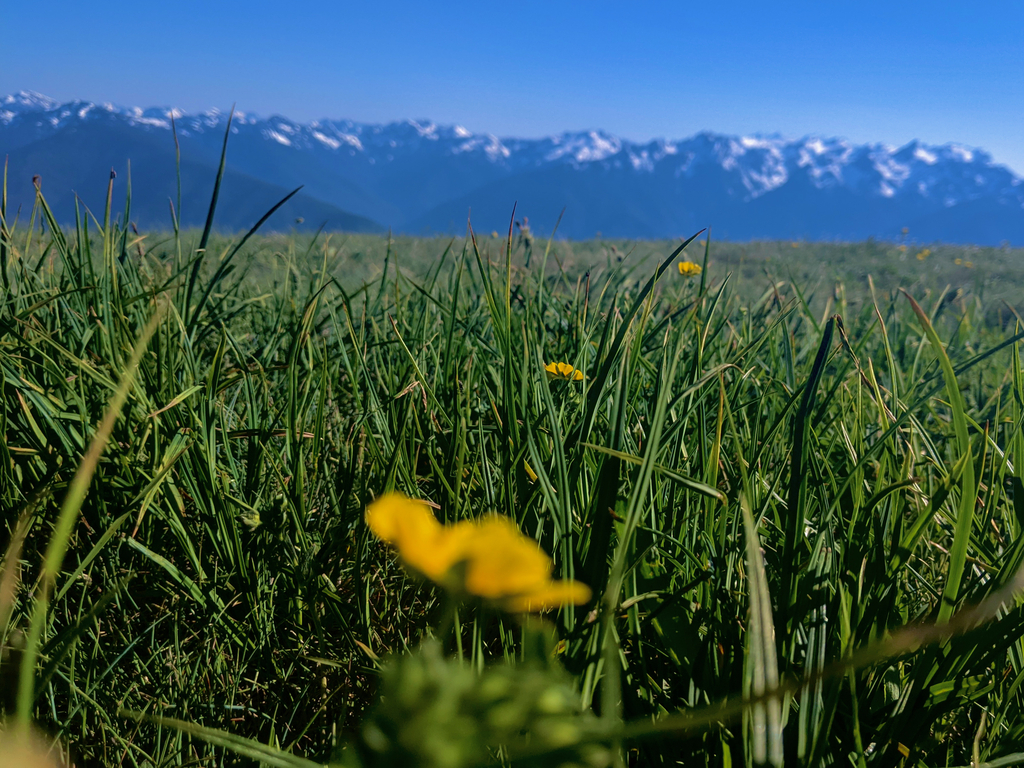 Visiting in summer also gives an opportunity to witness the wildflowers burst in the area, otherwise covered with snow.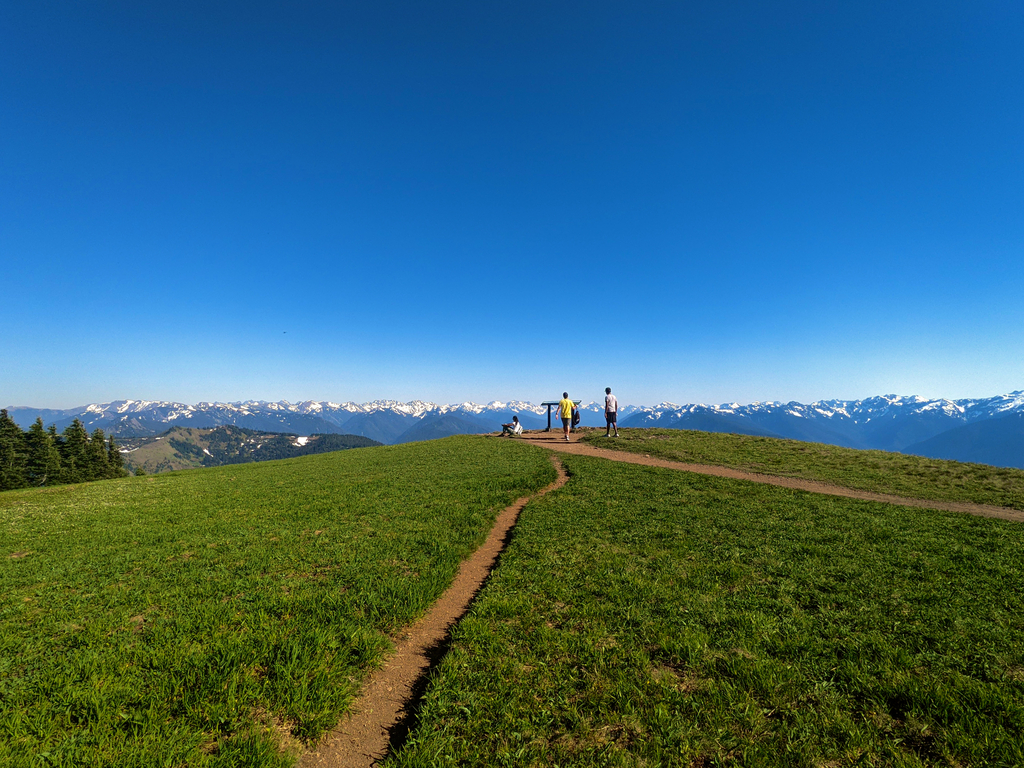 And we're here at the prime viewpoint offering stunning panoramic views of the mountain range
And like always, can I interest you in a bird eye view of the Olympics. Also some dance with shadows here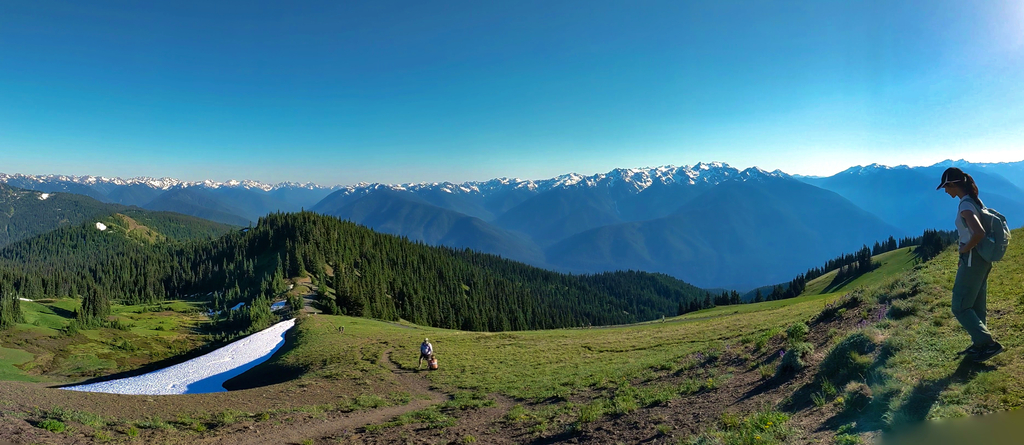 The last panorama, while we head down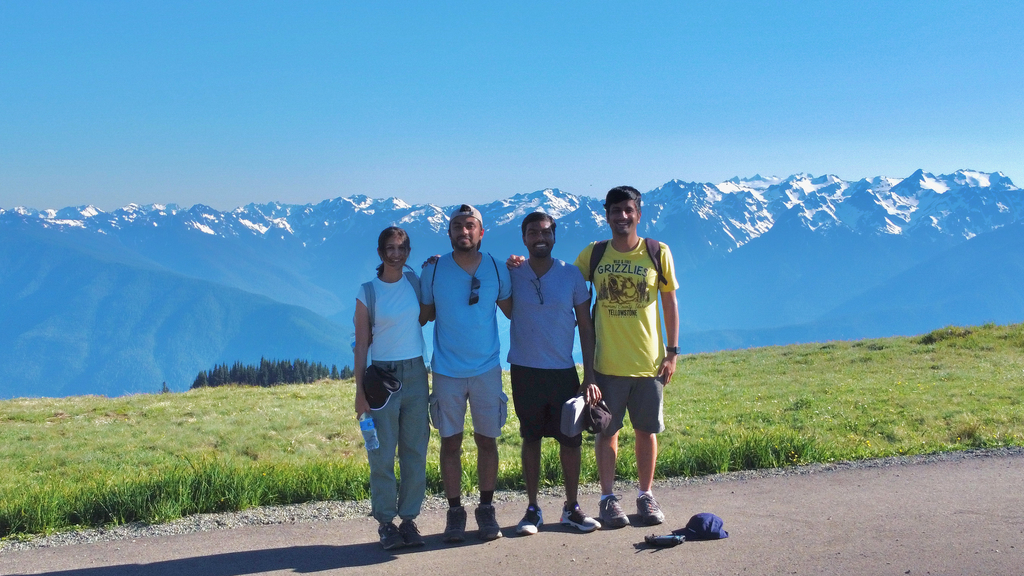 Survived the heatwave with @ChaitraHegde @SanketAgrawal @SashankGondala