Spectacular Tahoe
Shaped during the ice ages and straddled between the state lines of California and Nevada, Lake Tahoe is the largest alpine lake in North America and also one of the deepest! About four hours by car from San Francisco, it served as our perfect weekend getaway!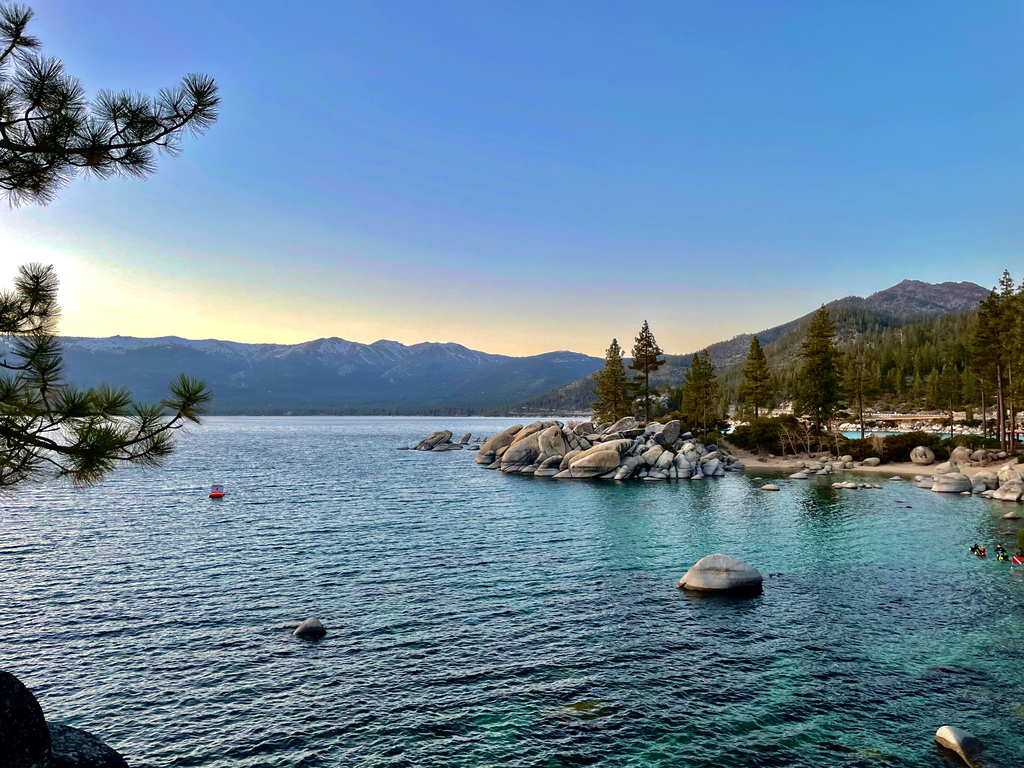 Stretching all the way down to 1,645 feet deep, Lake Tahoe has beautiful crystal-clear waters at an elevation of 6,225 feet above sea level. It is known for its phenomenal clarity, and has the purest and cleanest waters in North America!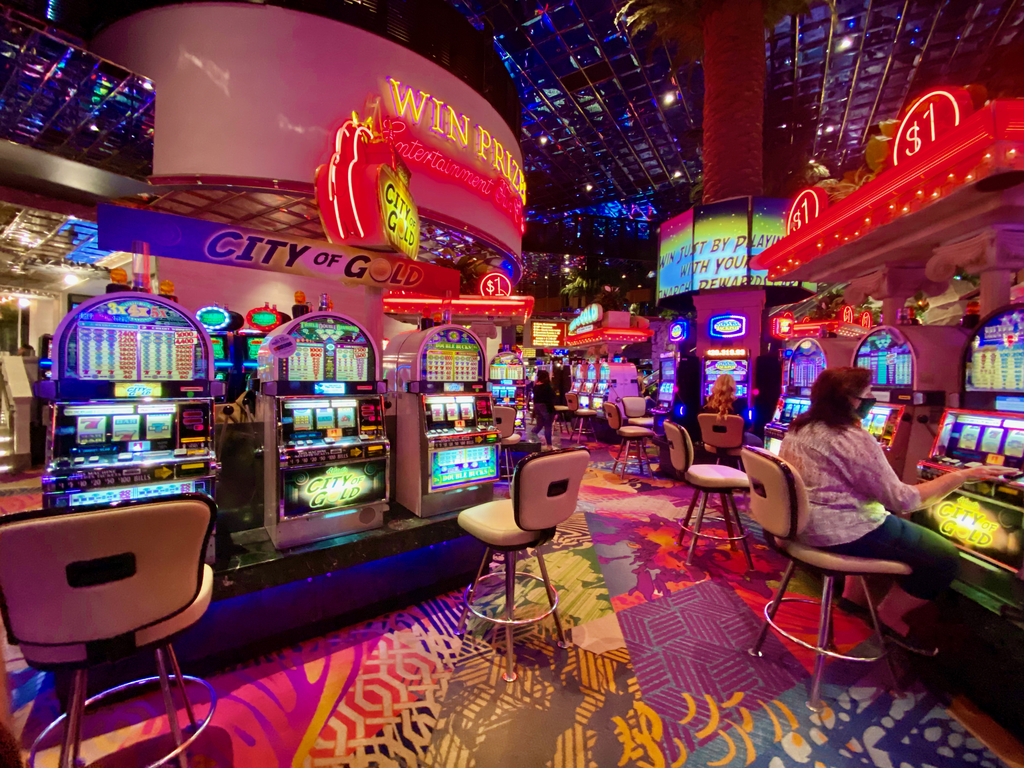 The 'Biggest Little City in the World' Reno is also conveniently placed near Tahoe. Now that we are meeting the first time after having FTE jobs, let's gamble?
And lucky us, got a lavish airbnb cottage perfectly themed for lake tahoe and accommodating enough for our 'gang' ...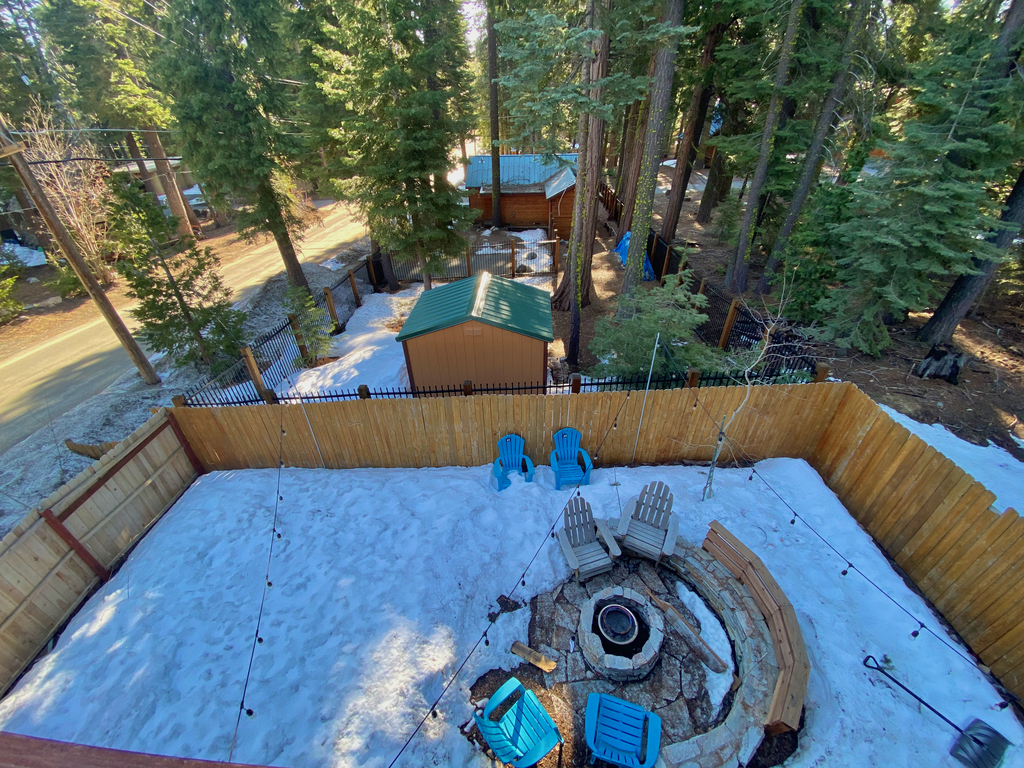 ... with a sprawling backyard, perfectly setup for late night camp fire amidst snow!
Hot water bath while enjoying snow and freezing temperatures outside, can it get any more royal?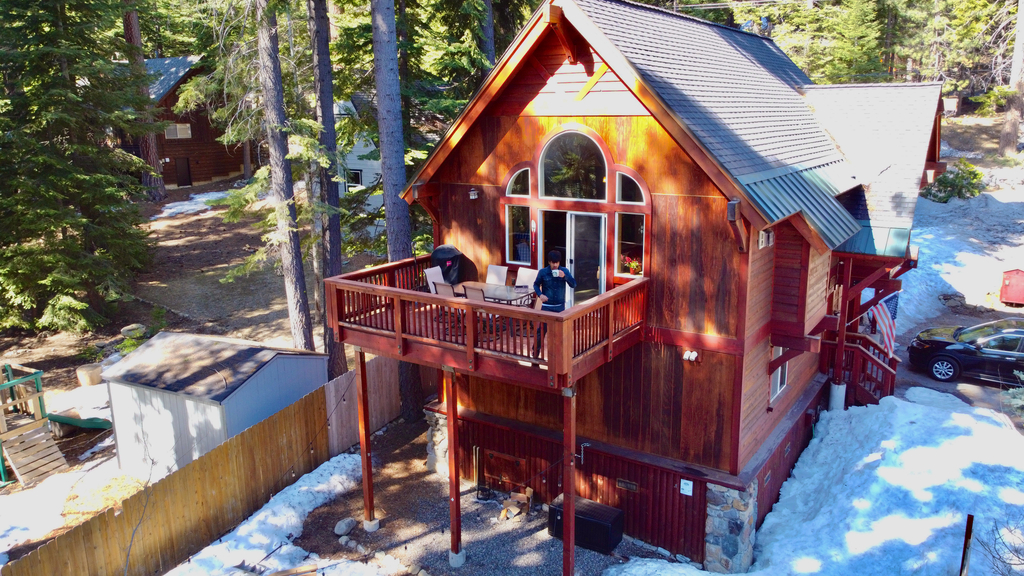 Oh and what's better than a early morning coffee and enjoying the views from our rusty looking cottage?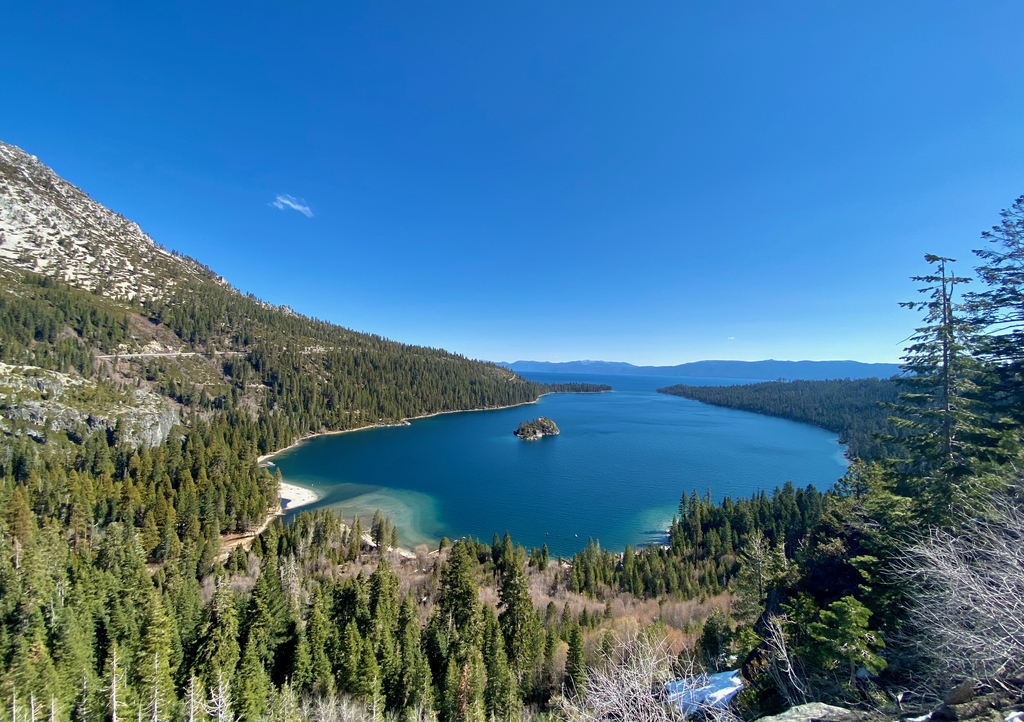 Emerald Bay is the perfect place to take in the entirety of the dramatic landscape of Lake Tahoe and historic Fannette Island :)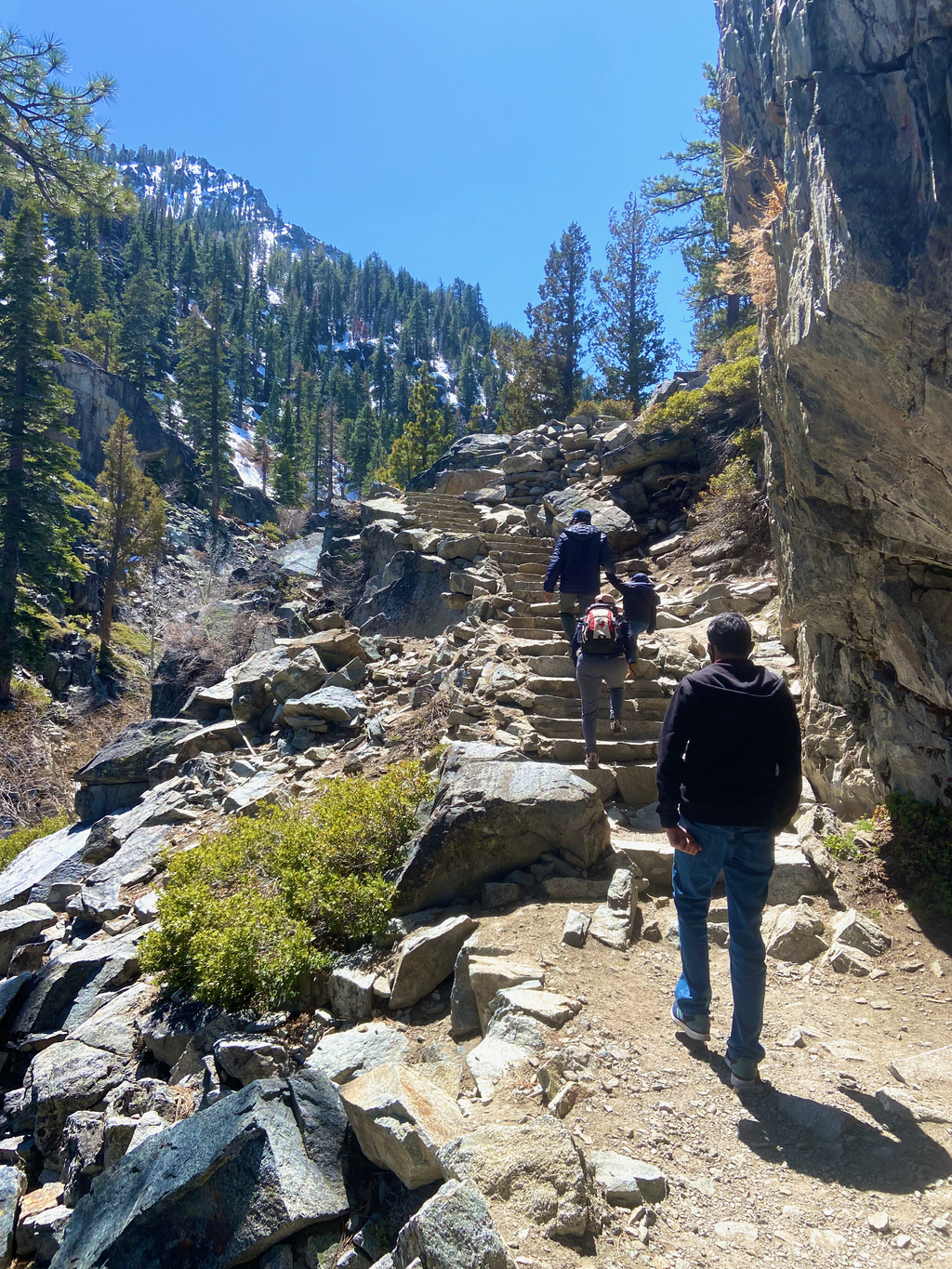 Okay we've some so far, let's go for a hike and amidst the nature, away from civilization?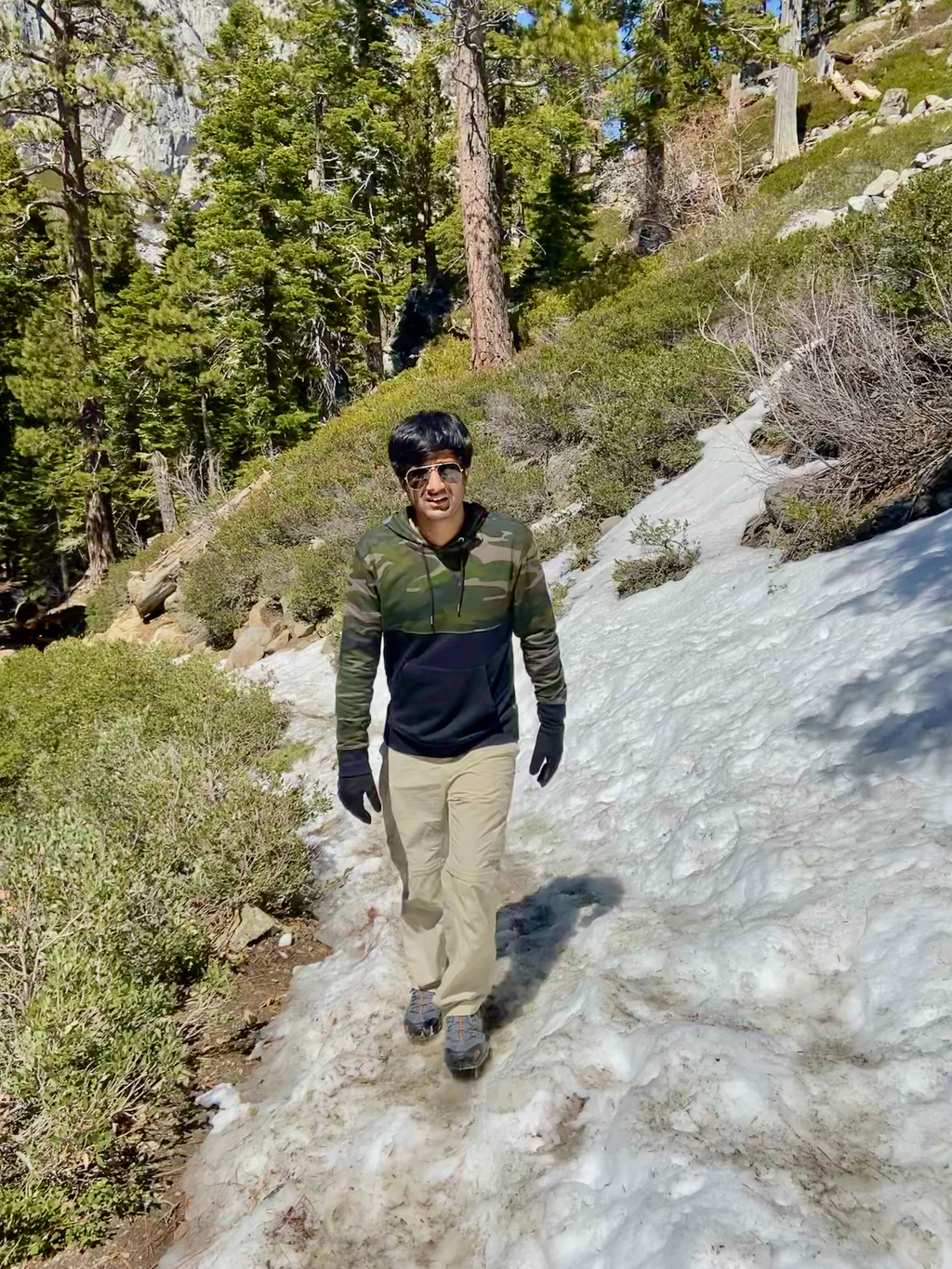 Oh soon enough, the trek turned into a snow trek. Didn't expect snow in April end that too in California, did we? Ah, 6000 ft damn!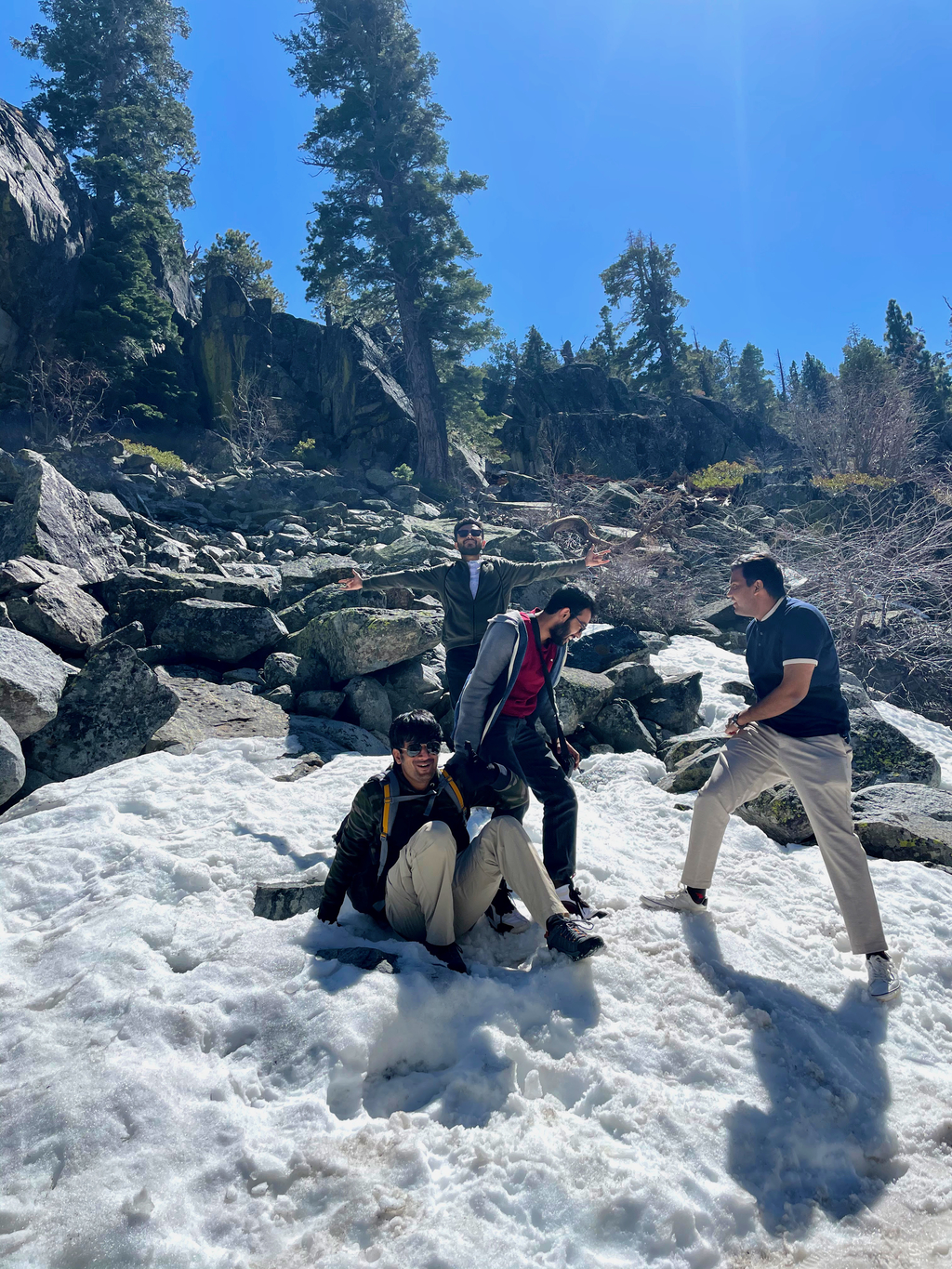 The surprise did give a opportunity to have some fun in show though!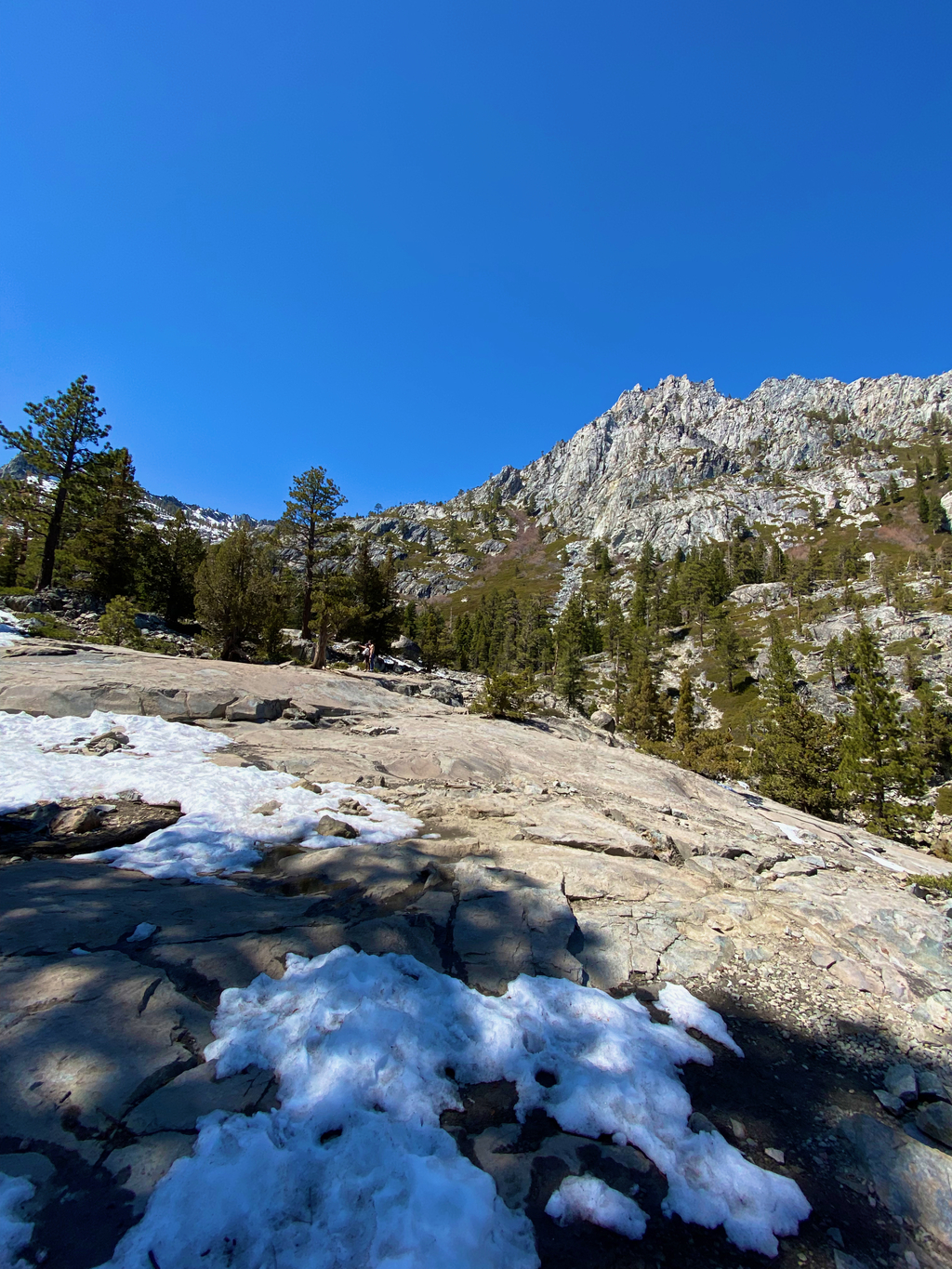 A typical granite peak (color) in Sierra Nevada - the western "backbone" of the Americas.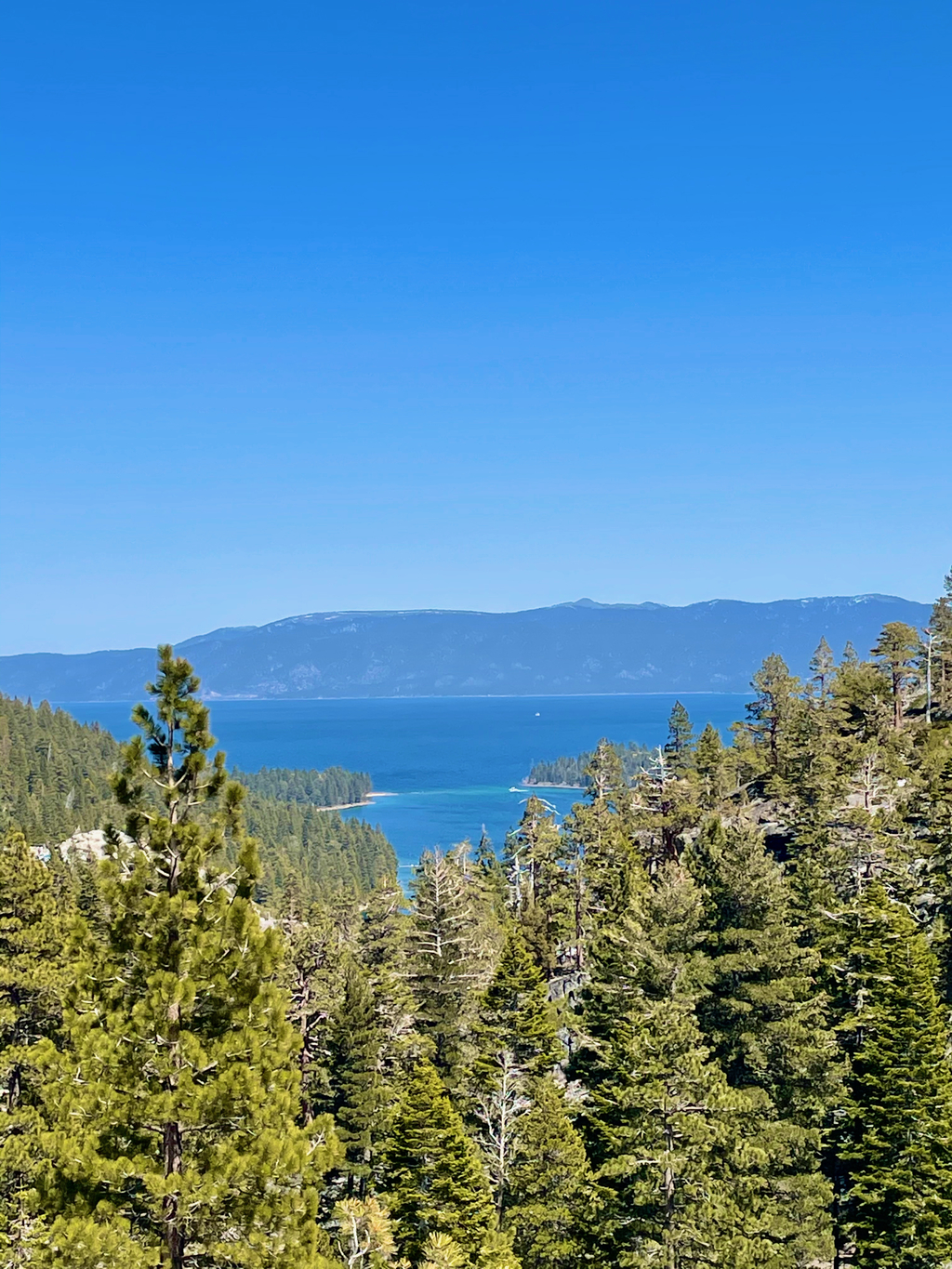 Another vista point for lake tahoe on the way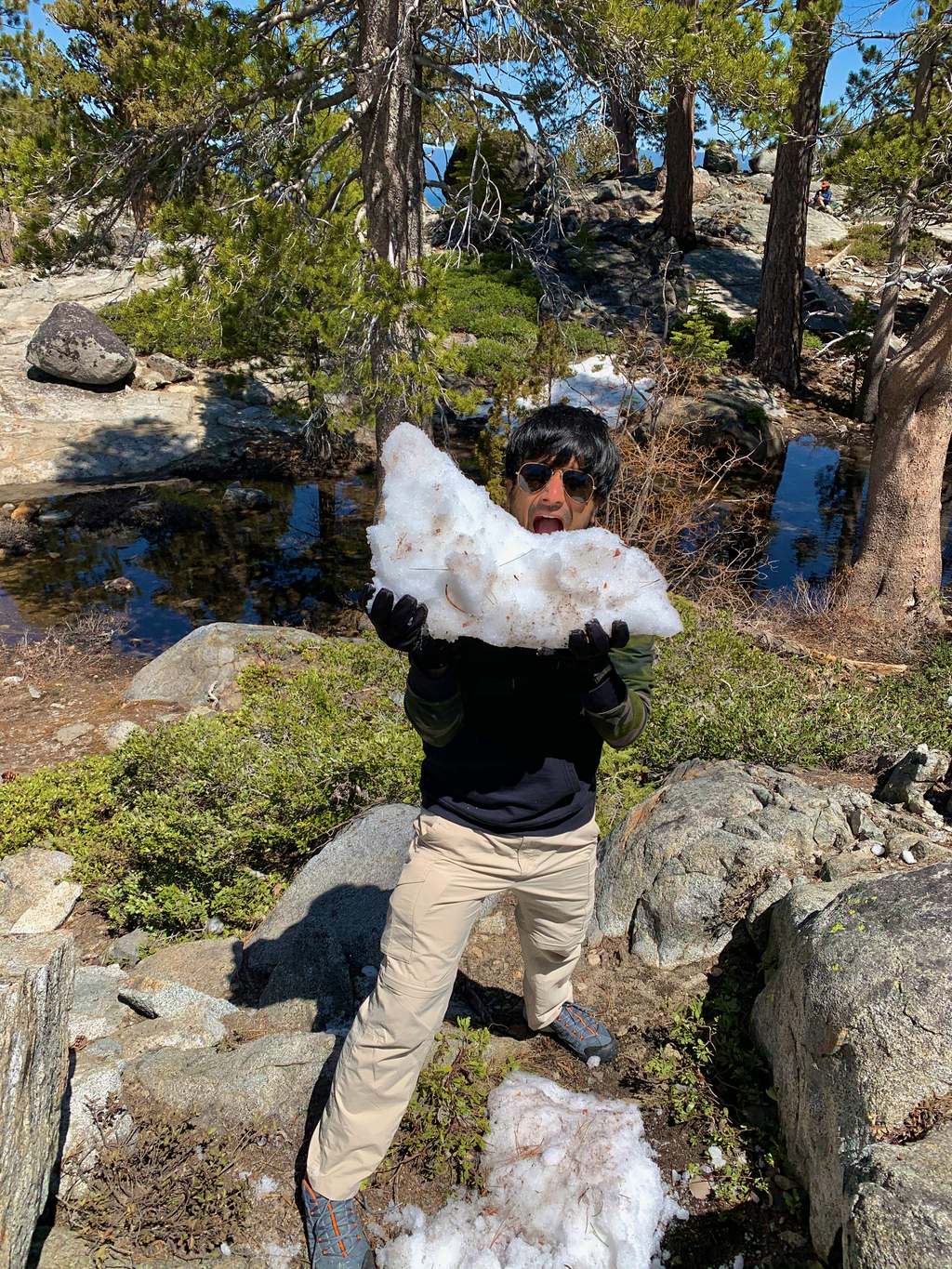 ... along with some (wannabe) snow eating ...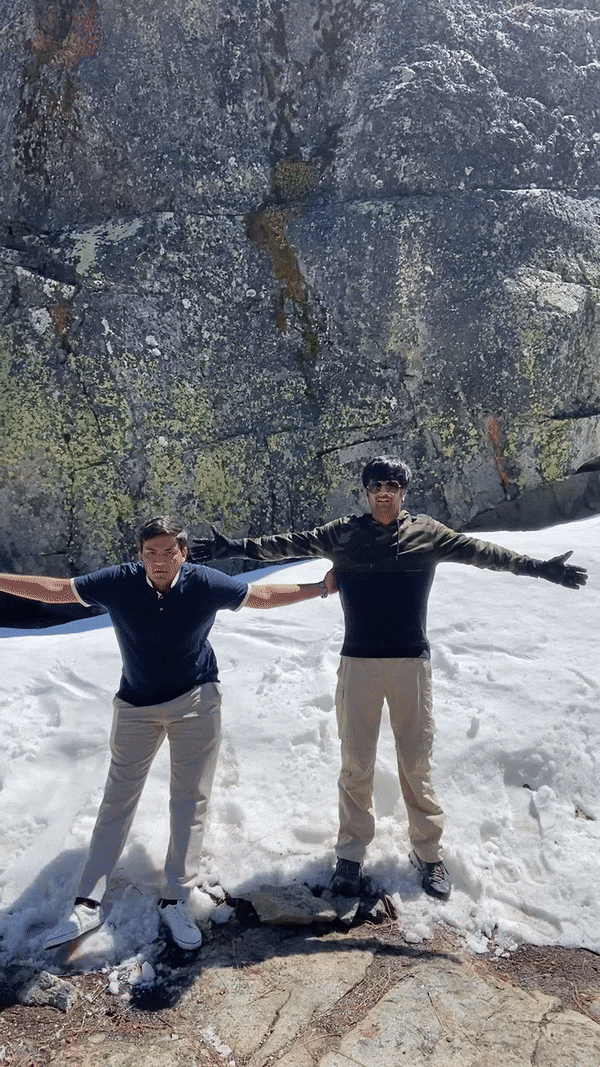 ... and fun to watch - but painful falling onto deep and somewhat fresh snow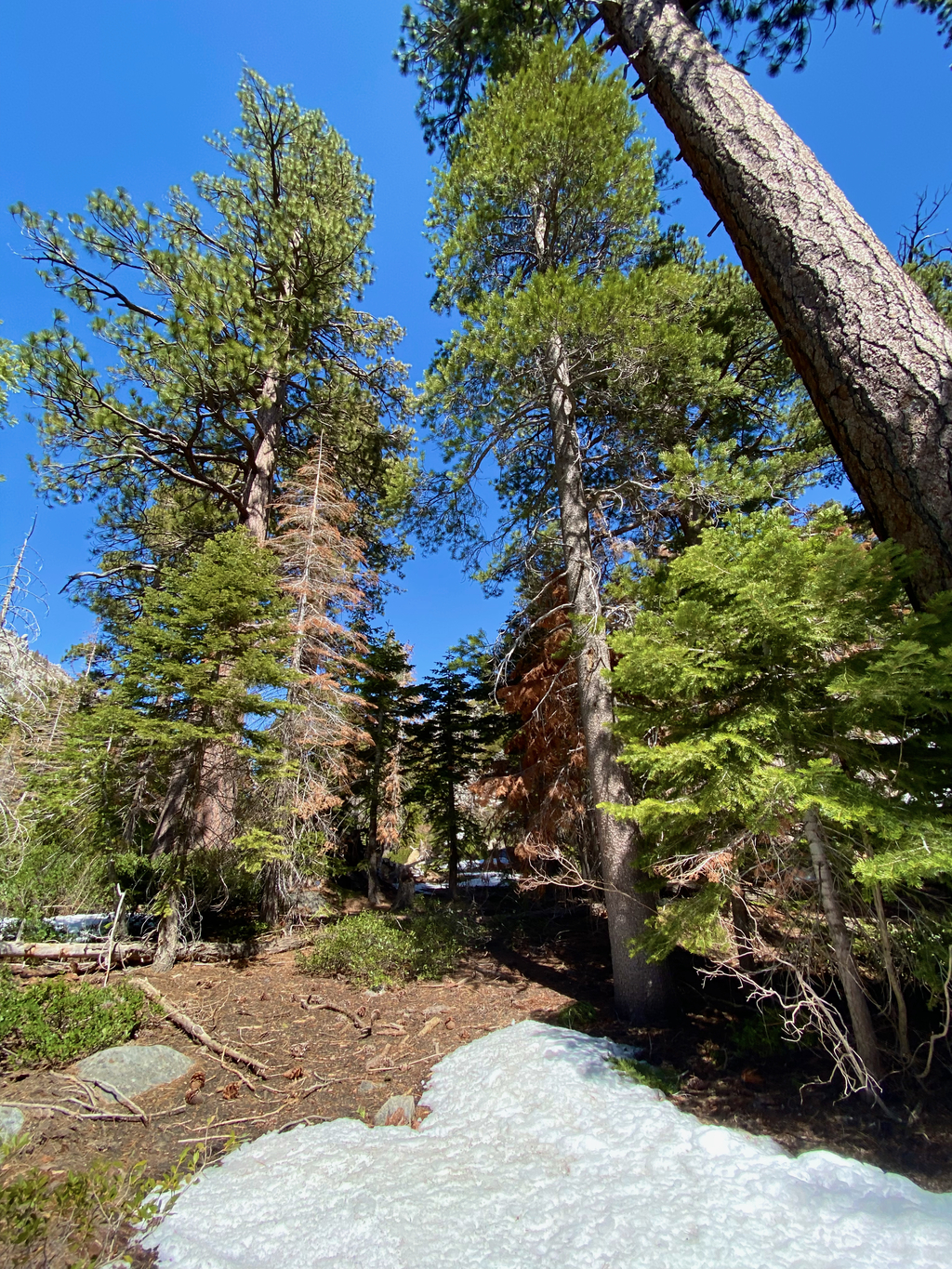 Still quite a lot of distance to reach there my buoy!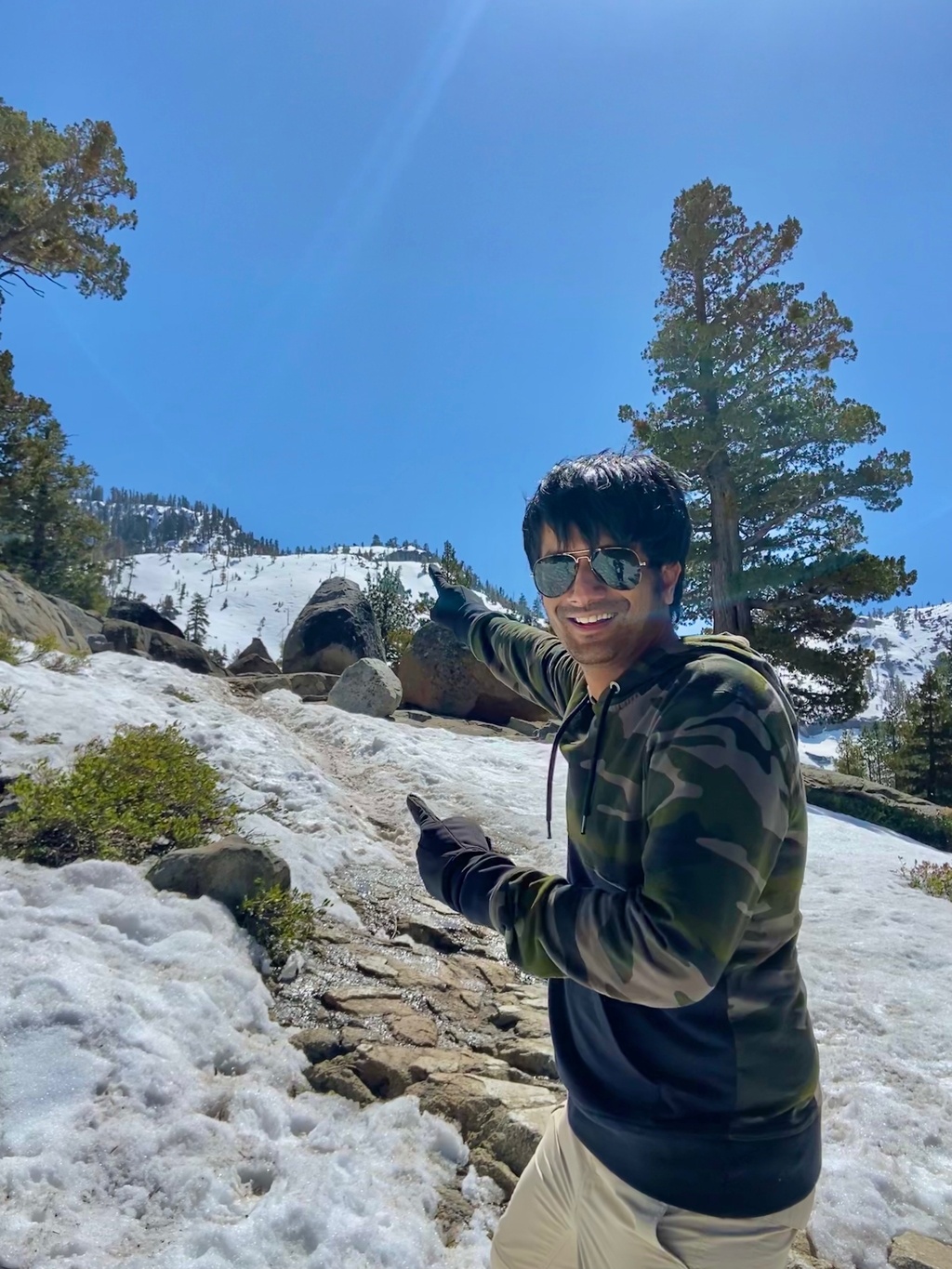 The area is full with tall, large and magnificent pine trees which adds onto the beauty.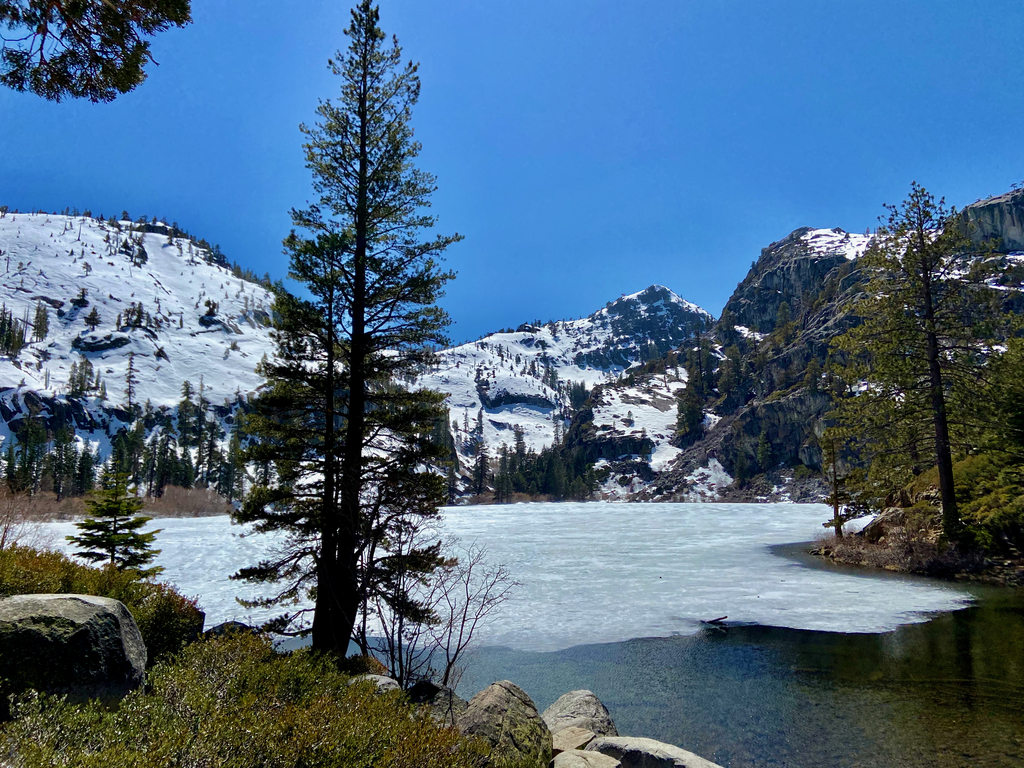 The first frozen lake that I have ever seen - Eagle lake, resting in a glacial cirque below North Maggie's Peak.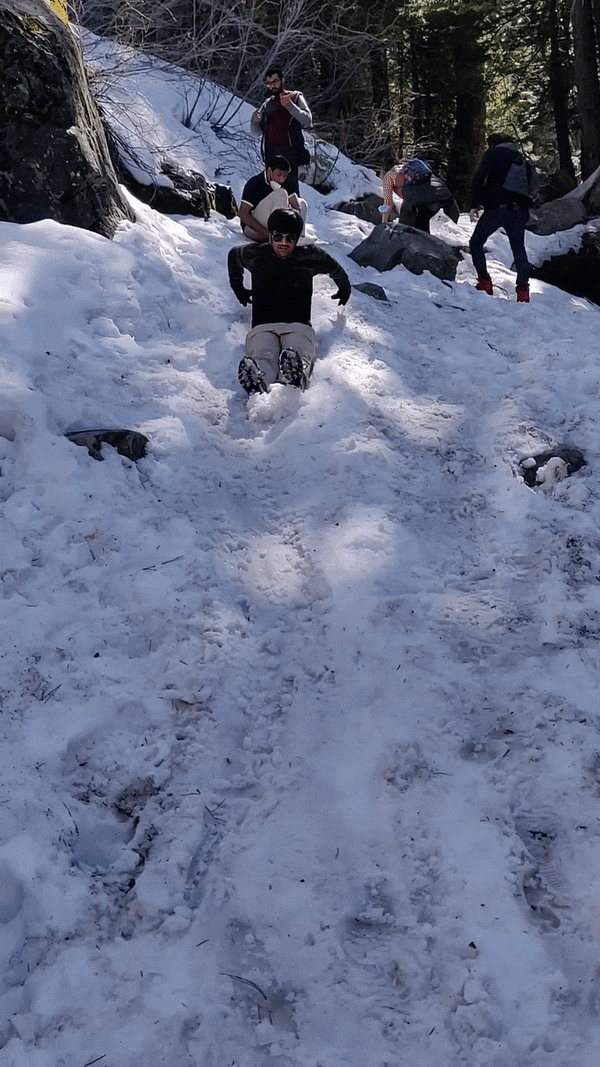 The most fun part about coming down - SLIDING!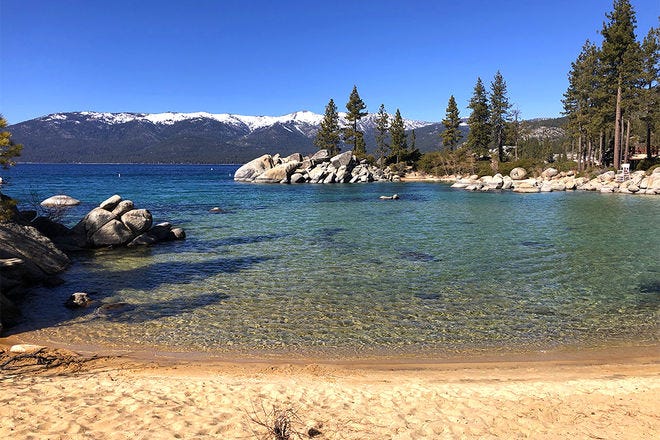 Sand Harbor beach is one of the most popular and spectacular parks in the Tahoe basin because of the sandy beaches and interesting rock formations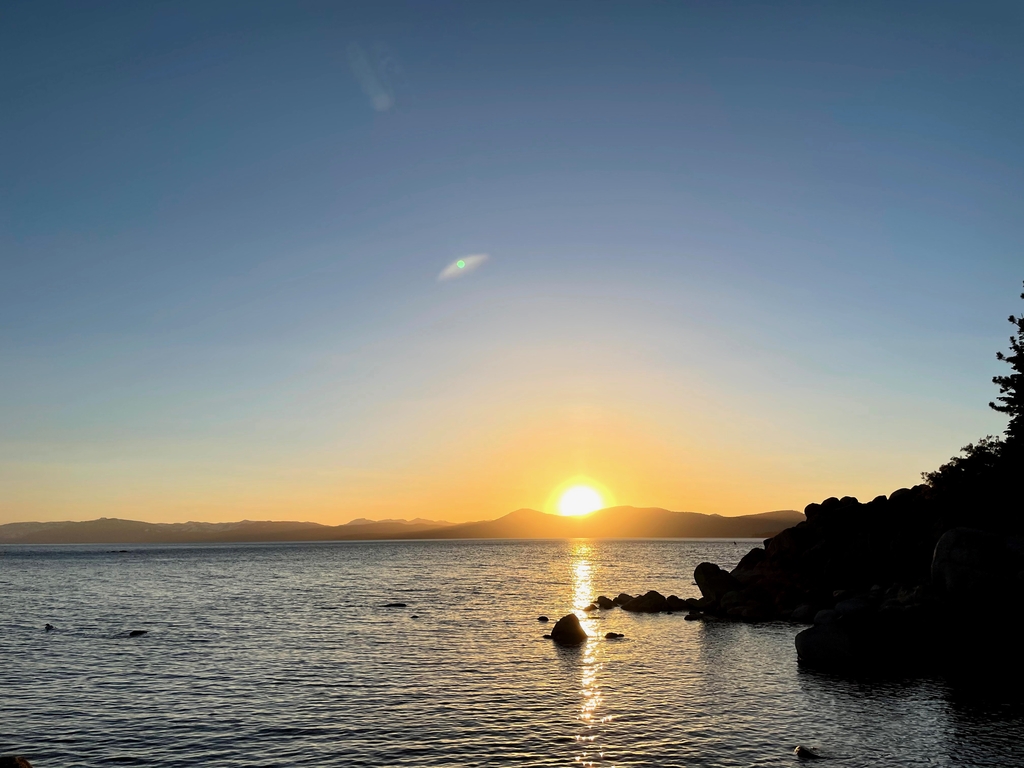 Caught the perfect sunset <3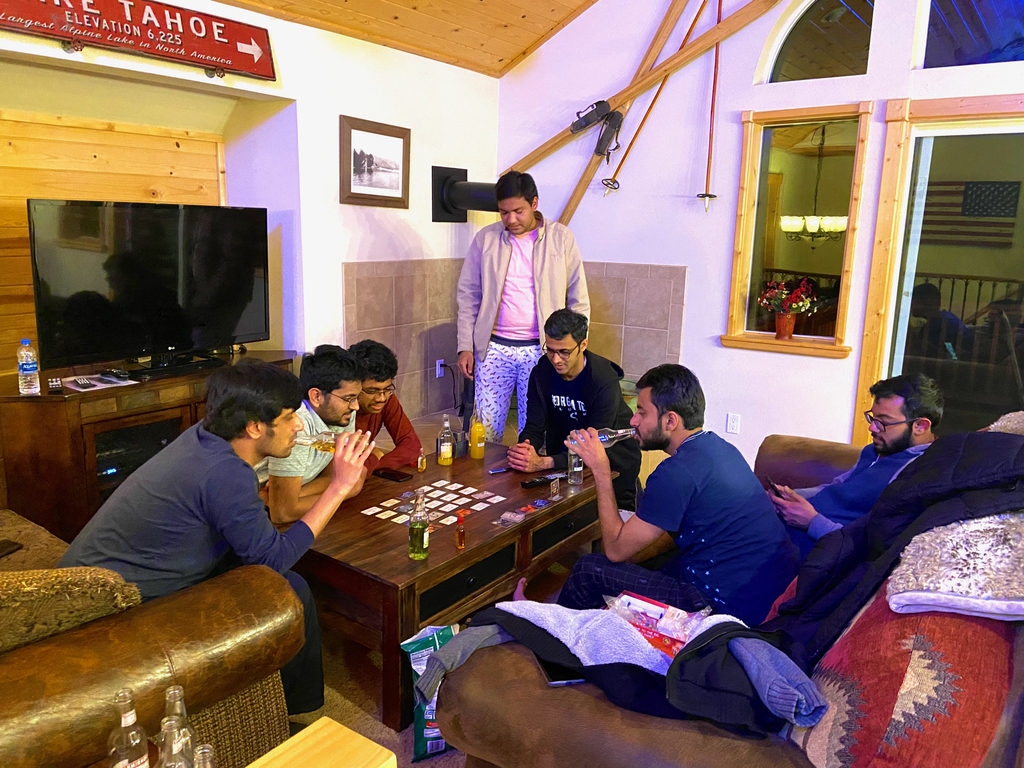 Also sunset = getting back home = some intense board game (fights)
And while we enjoy inside, we seem to have a visitor outside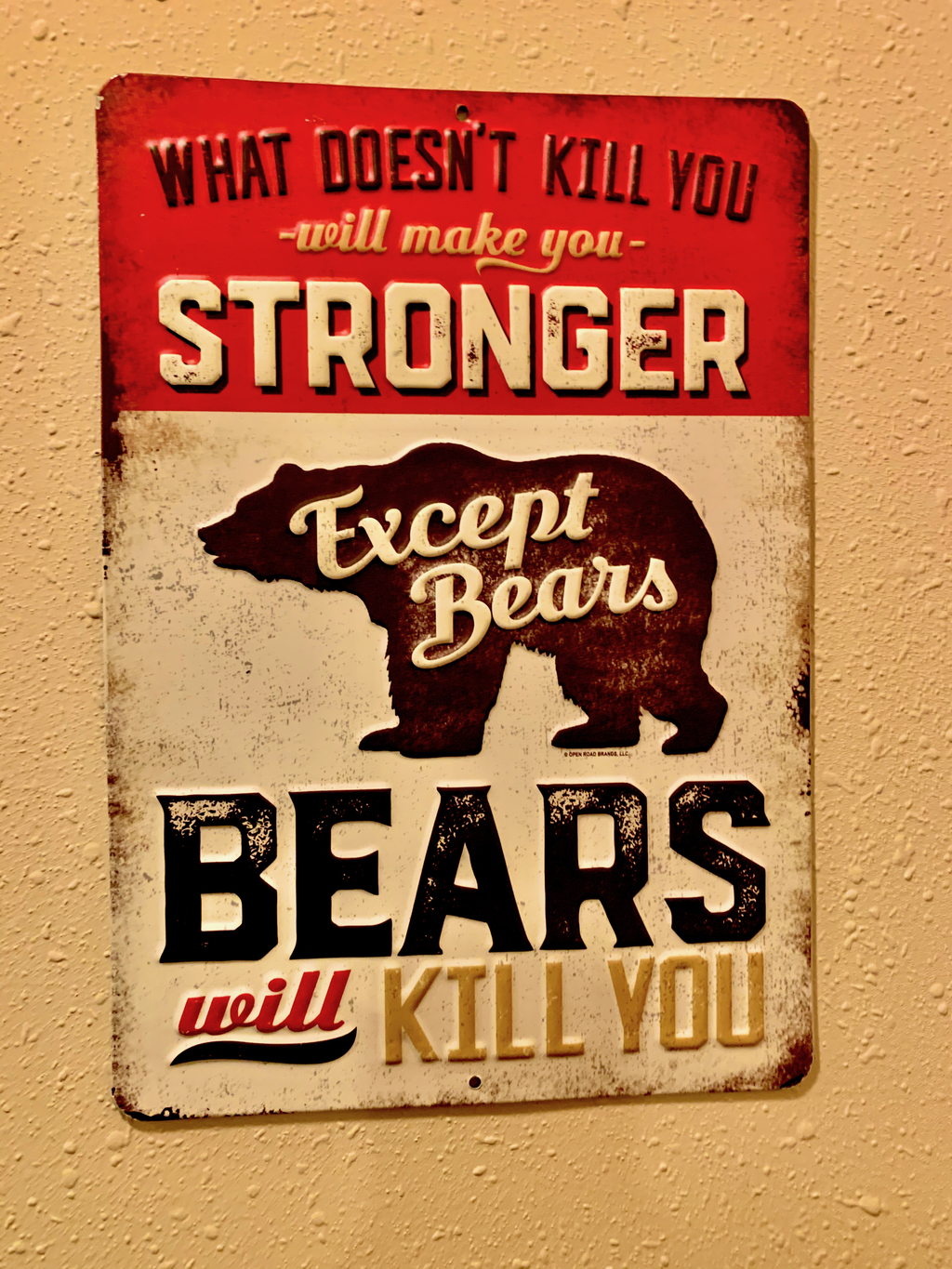 After seeing the above video, I totally agree with this board in our AirBnB!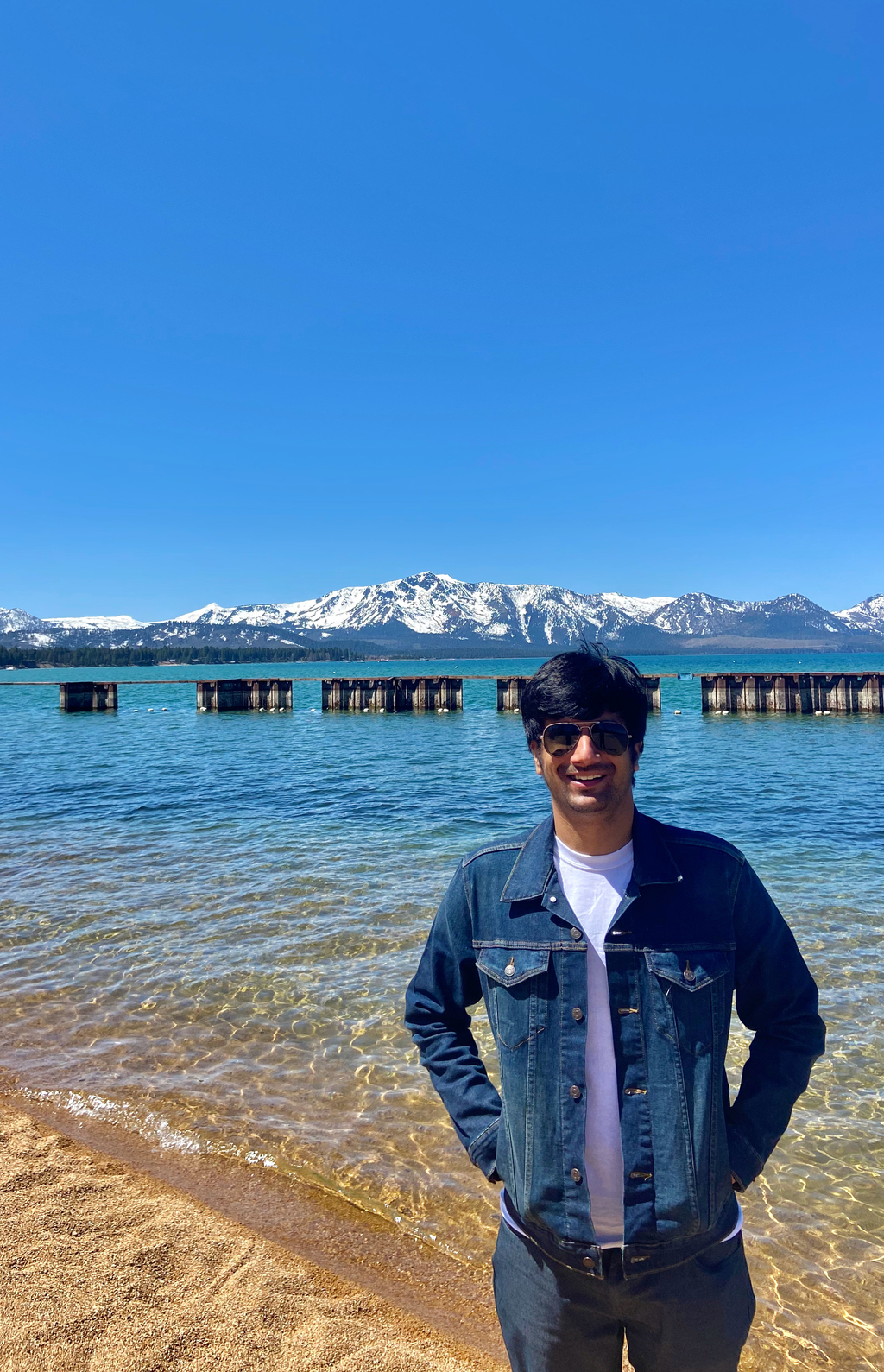 A sunny lake view with snow capped peaks has recently become my favorite backdrop and lake tahoe gottit all!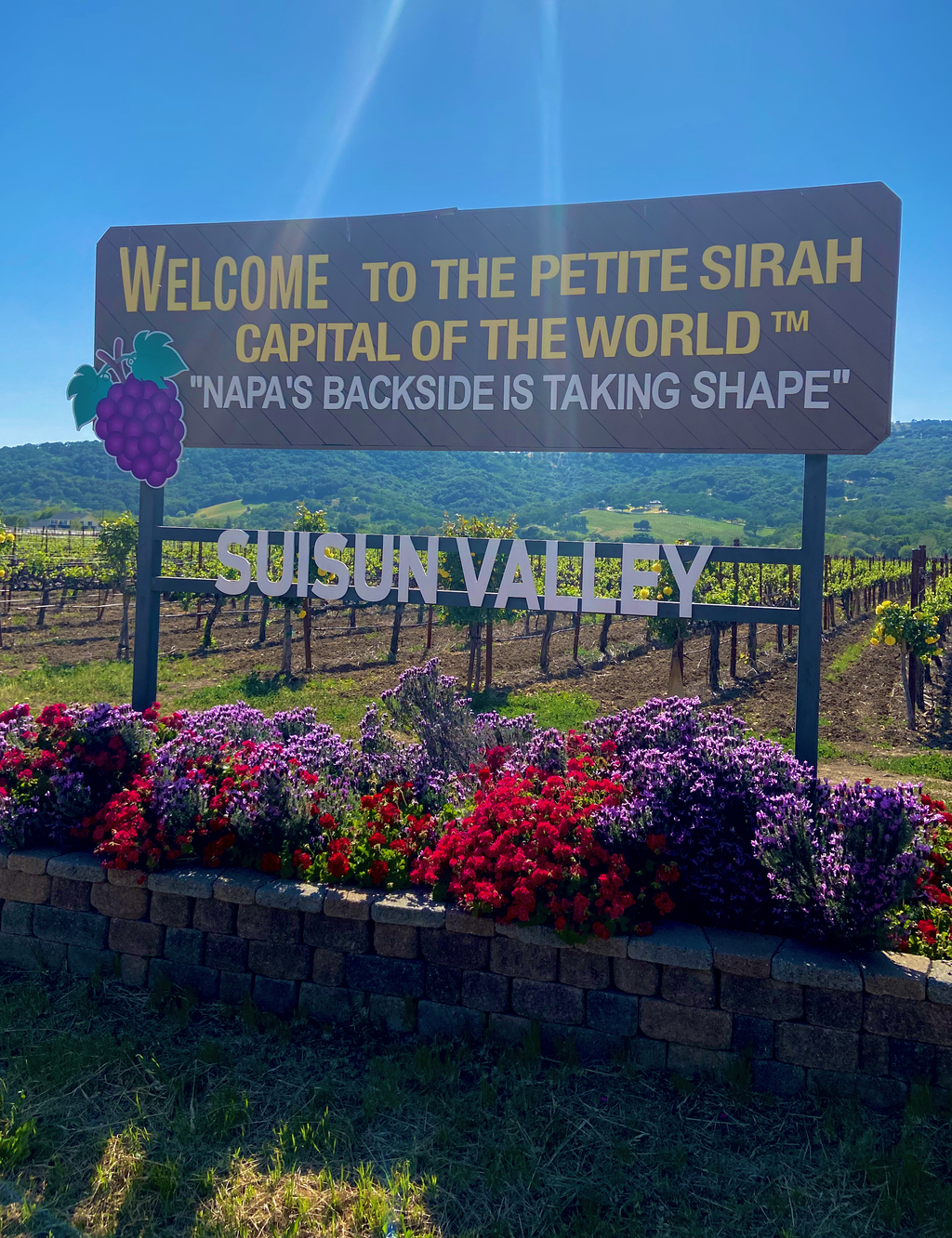 Is any trip to Cali complete without the wine country charm?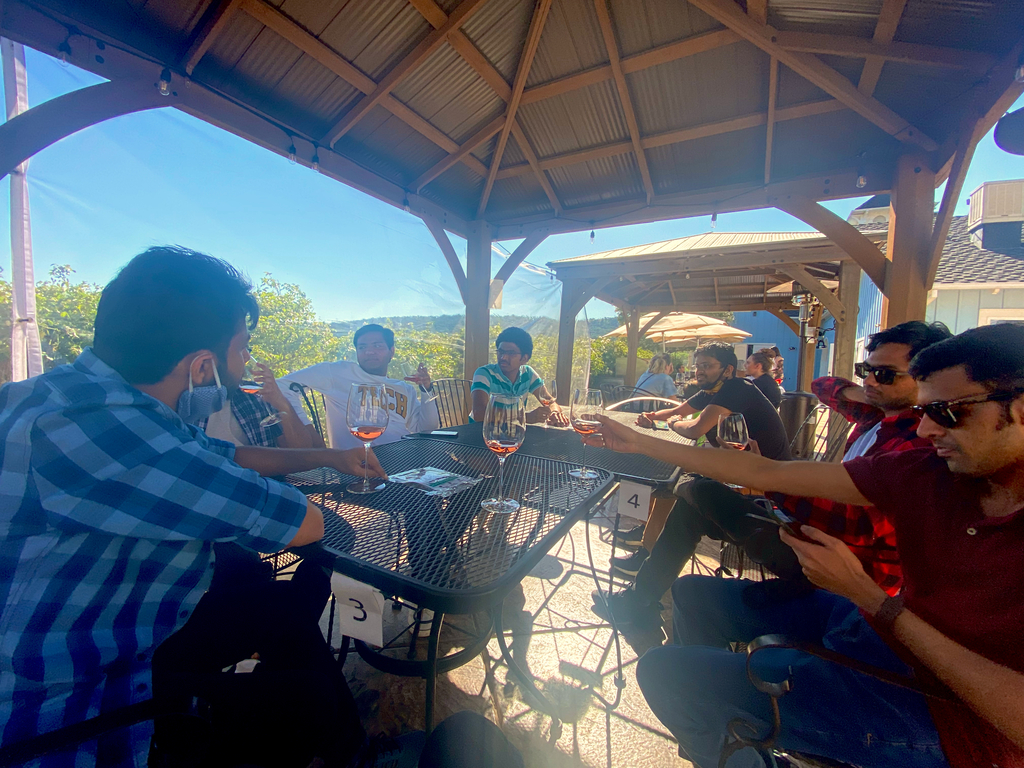 Vibing while 'wining'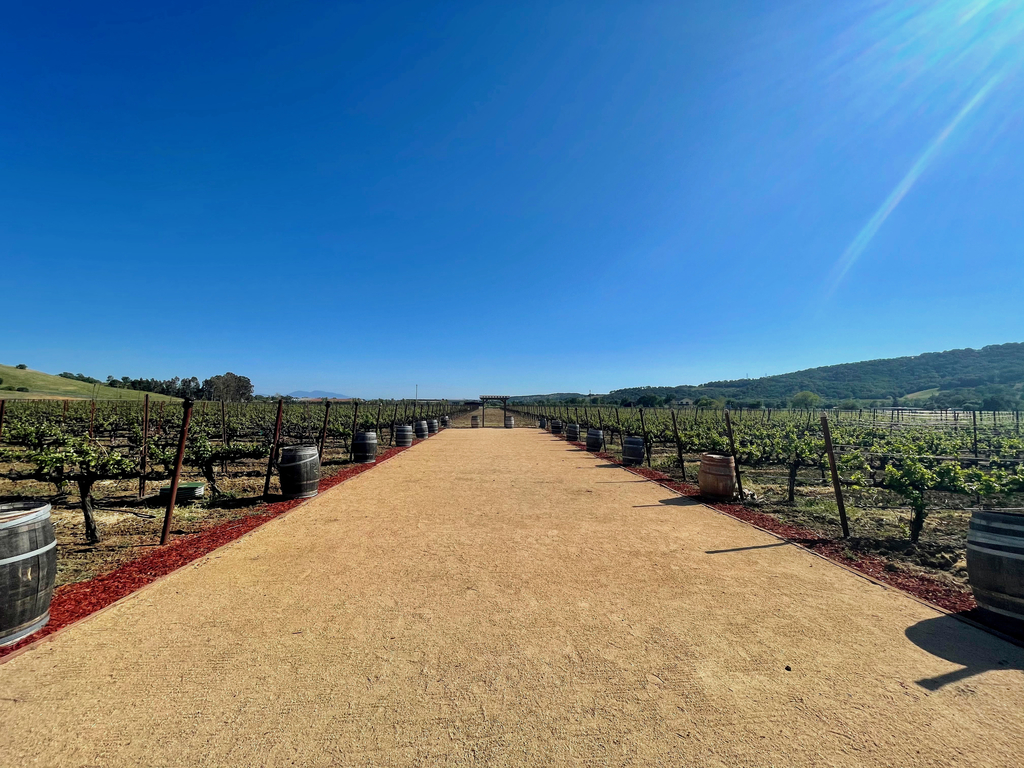 The Napa valley area has just perfect combination of climate, soil, and terrain ideally equipped for growing wine grapes - making it virtually destined to make some of the best wine ever produced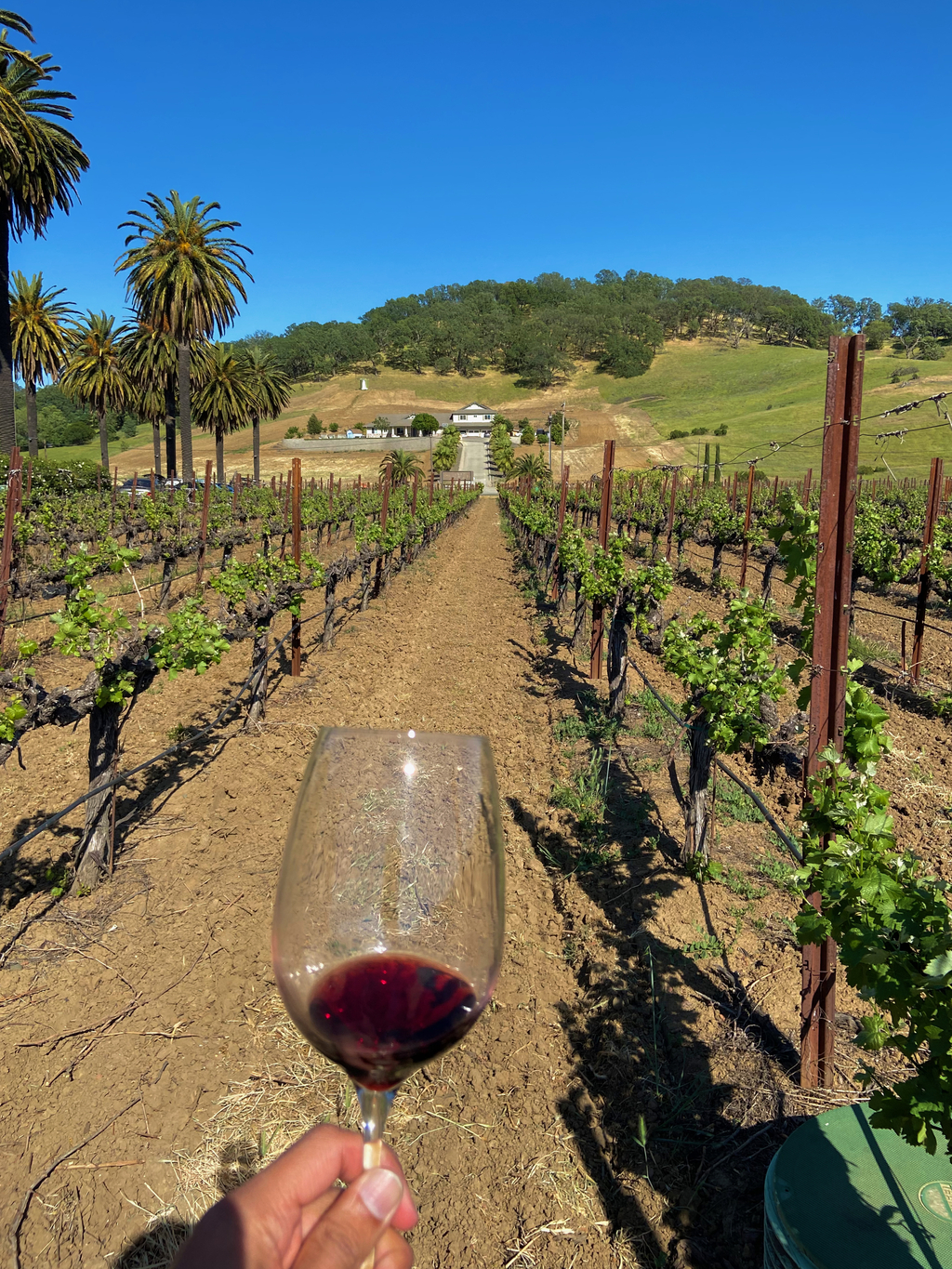 The area is recognized for the quality of its red wines, particularly Cabernet Sauvignon and Petite Sirah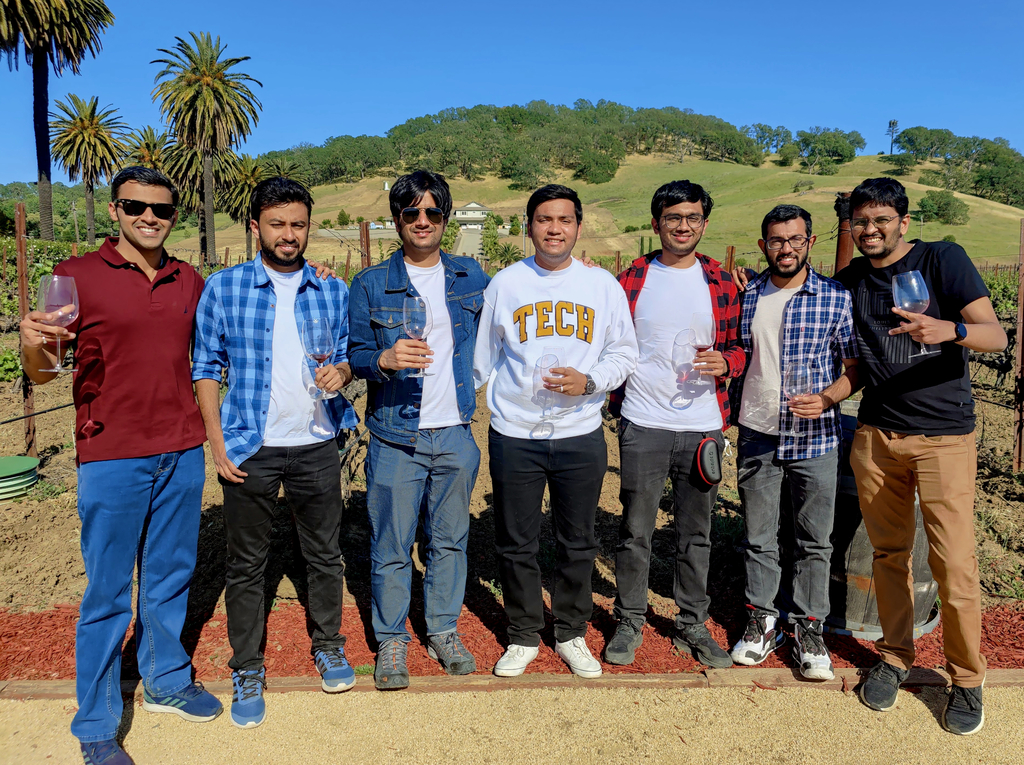 GT grads meetup at Napa Valley? Yes, please!
And the the compulsory drone compilation
IRL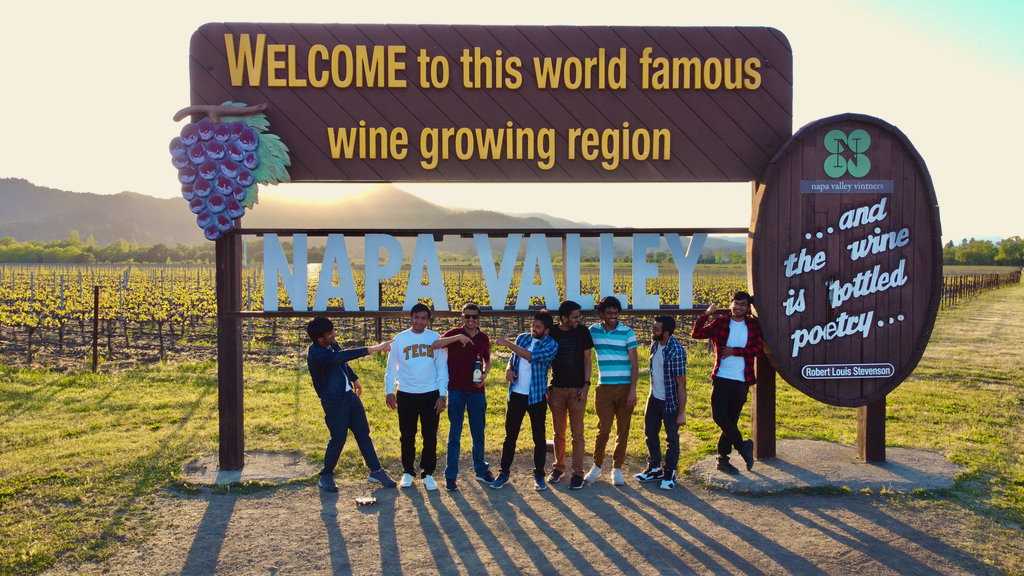 Cali memories shared with @ShlokGujar @DevenBansod @SanketAgrawal @AkhileshSiddhanti @NishantKulkarni @AnshulVora @KathanKashiparekh