Graaand Canyon
The Grand Canyon is one of the most dramatic and iconic features on Earth. It is beyond anything humans could fabricate and we visited the South Rim of the National park, which leaves all the awesomeness to Mother Nature!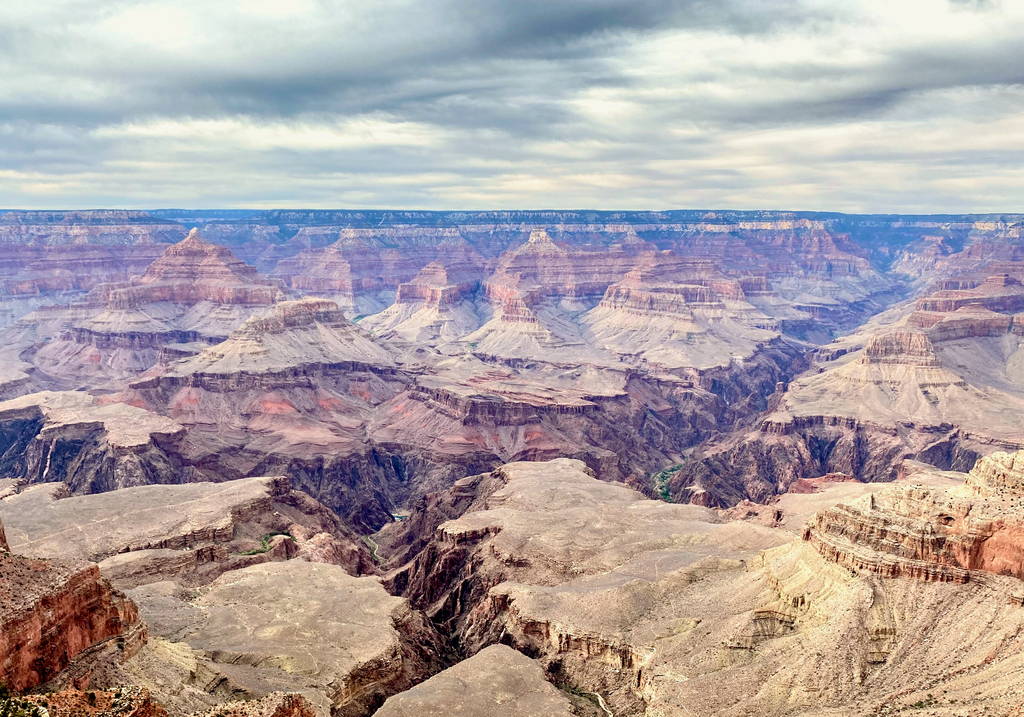 'Grand' doesn't begin to do this canyon justice. Measuring approximately 277 river miles in length, up to 18 miles in width and a mile deep, the Grand Canyon has expanded with the help of the mighty Colorado River for over six million years!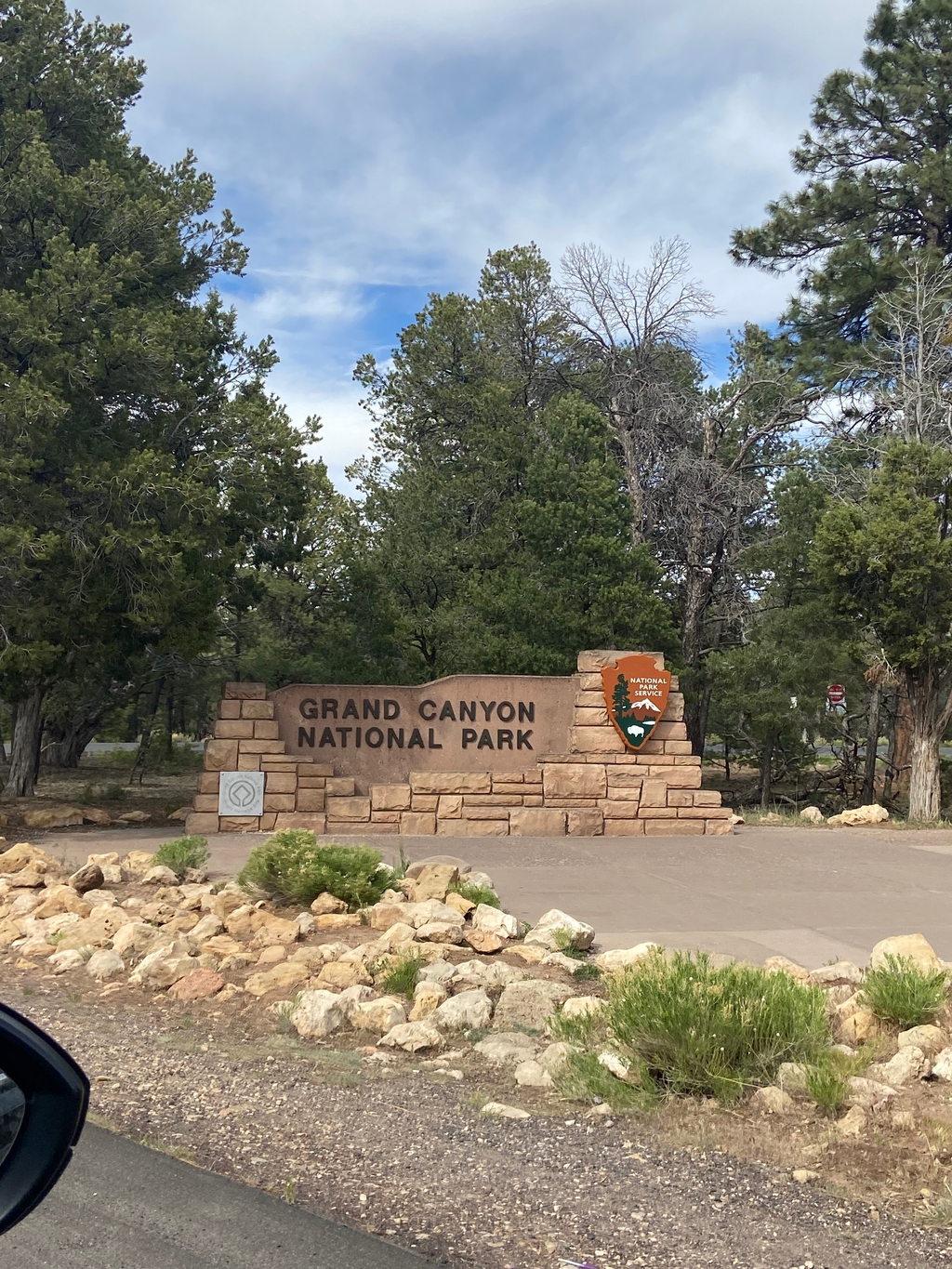 It is the second most visited National Park in the USA and was the first stop in our Great South West Trip.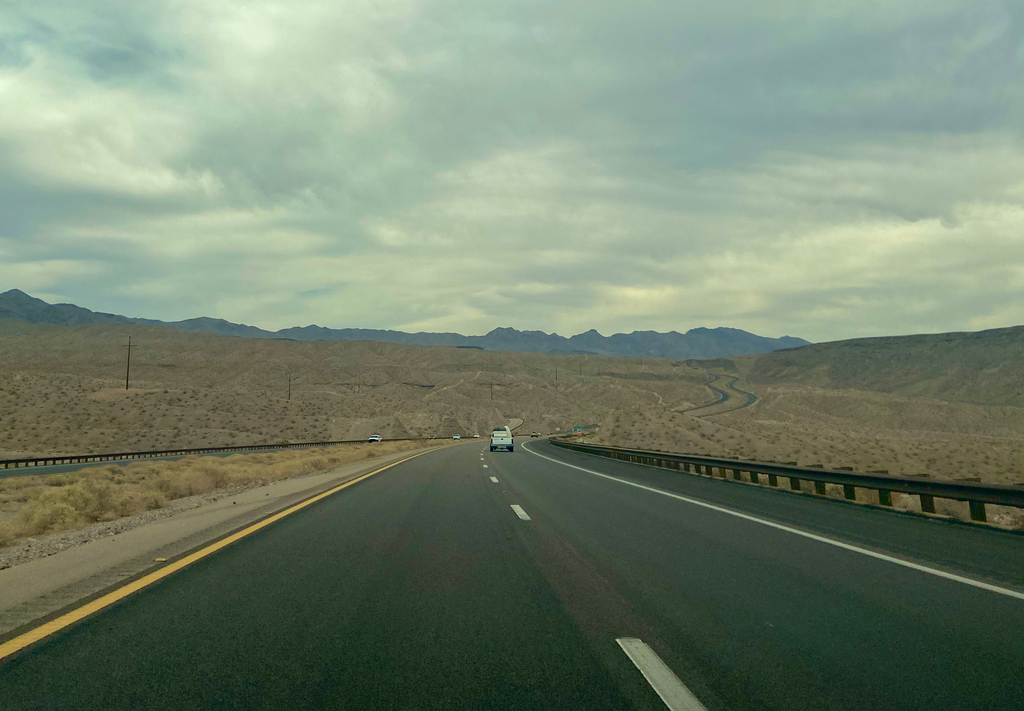 Even the roads in these rugged terrains were scenic!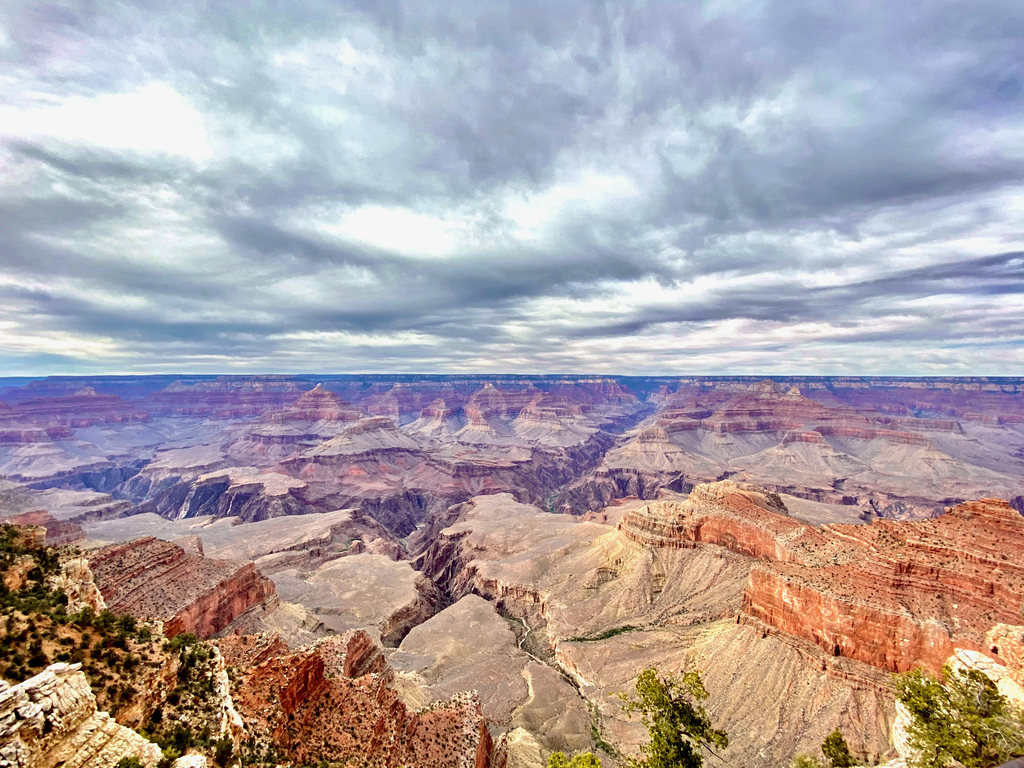 The rock that makes up the canyon walls is vastly more ancient than the dinosaurs – about a billion years more ancient, in some cases – but the canyon itself probably didn't form until after the dinosaurs were long gone.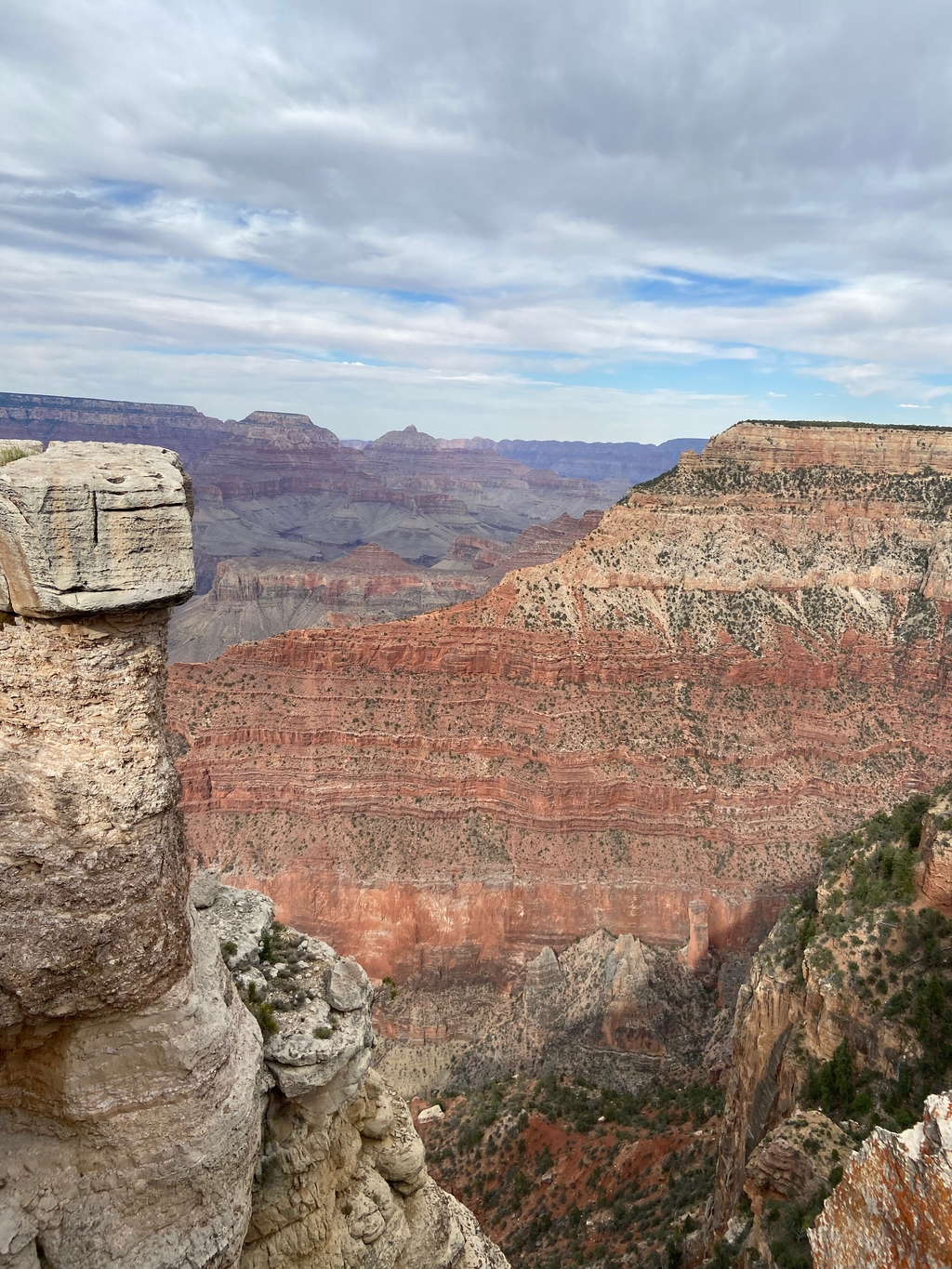 Surprisingly, the rock layers displayed at Grand Canyon show little sign of wear. The layers have been preserved almost perfectly - nowhere else on Earth displays so many volumes of the planet's history in such pristine condition.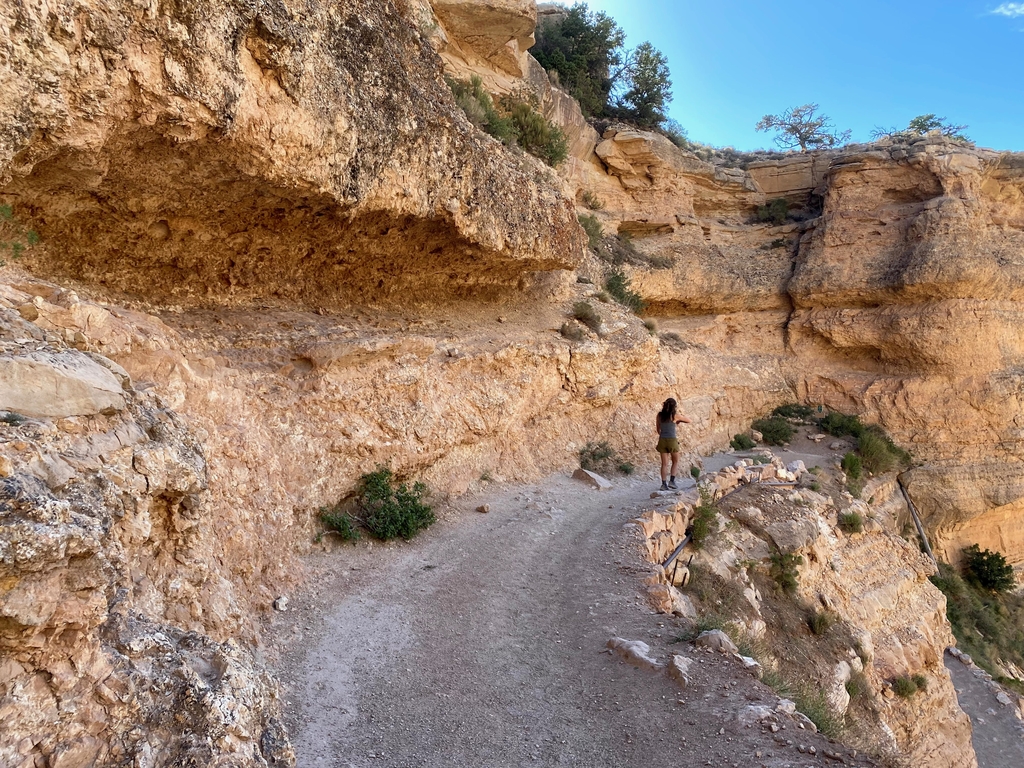 We decided to do the south kaiab trail to ooh aah point, since it is located 600 feet below the South Rim of the Grand Canyon and offers different views than just standing on the top!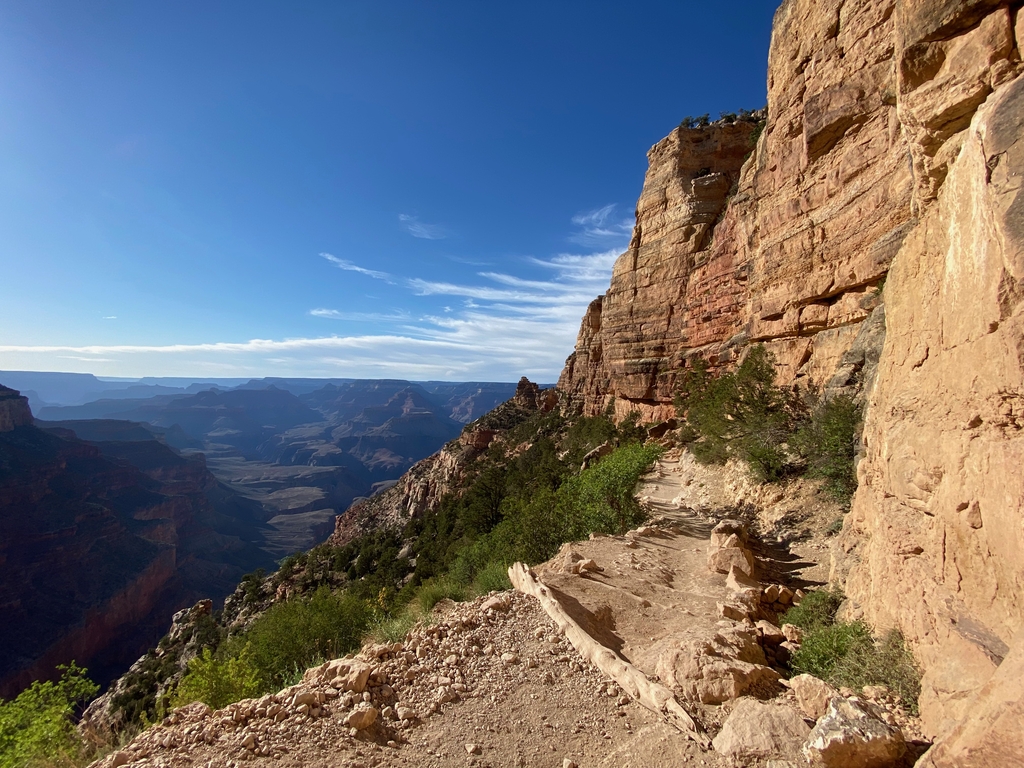 The trail has super dramatic views and hugs the cliffs as it descends down the Grand Canyon, away from all the hustle on the top.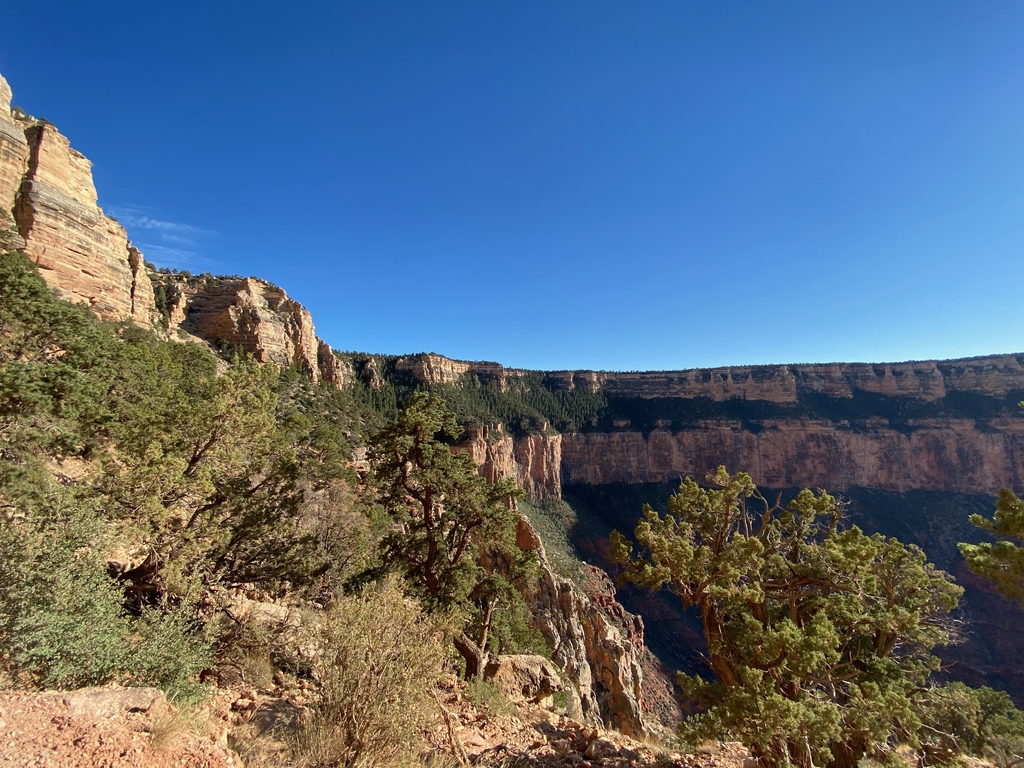 One the trail we could see he Kaibab Limestone - the uppermost layer of rock at Grand Canyon that was formed at the bottom of the ocean. Yet today, at the top of the Colorado Plateau, itis found at elevations up to 9,000 feet - all thanks to the uplift of the Colorado Plateau!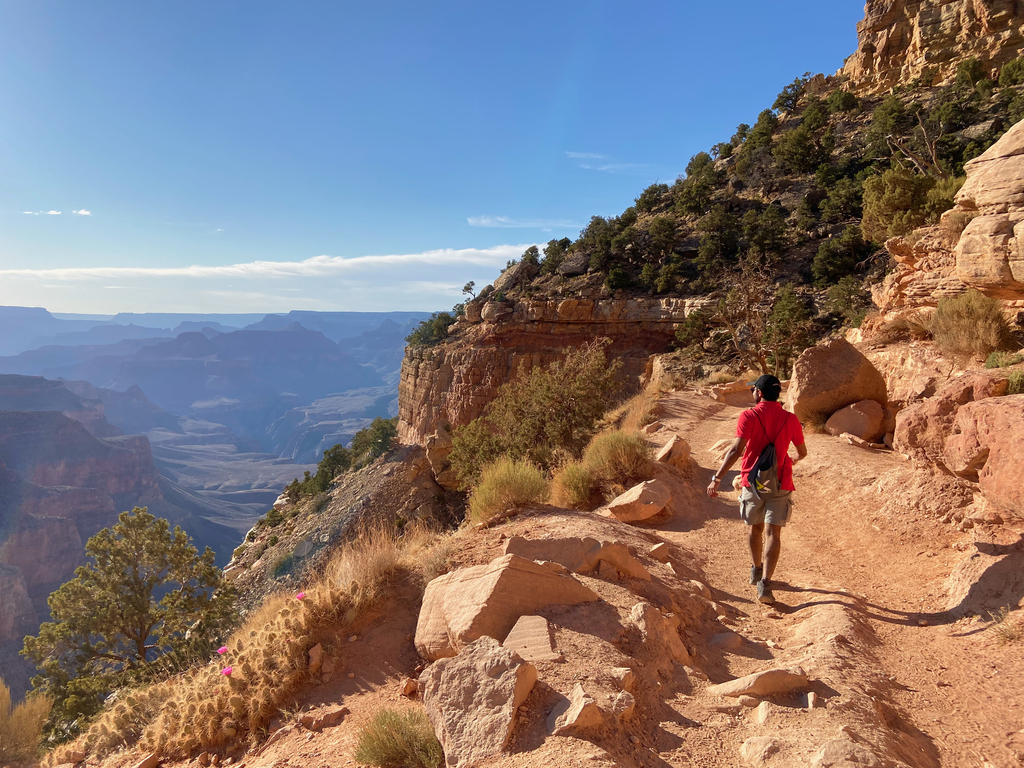 Soaking in all the views and sun!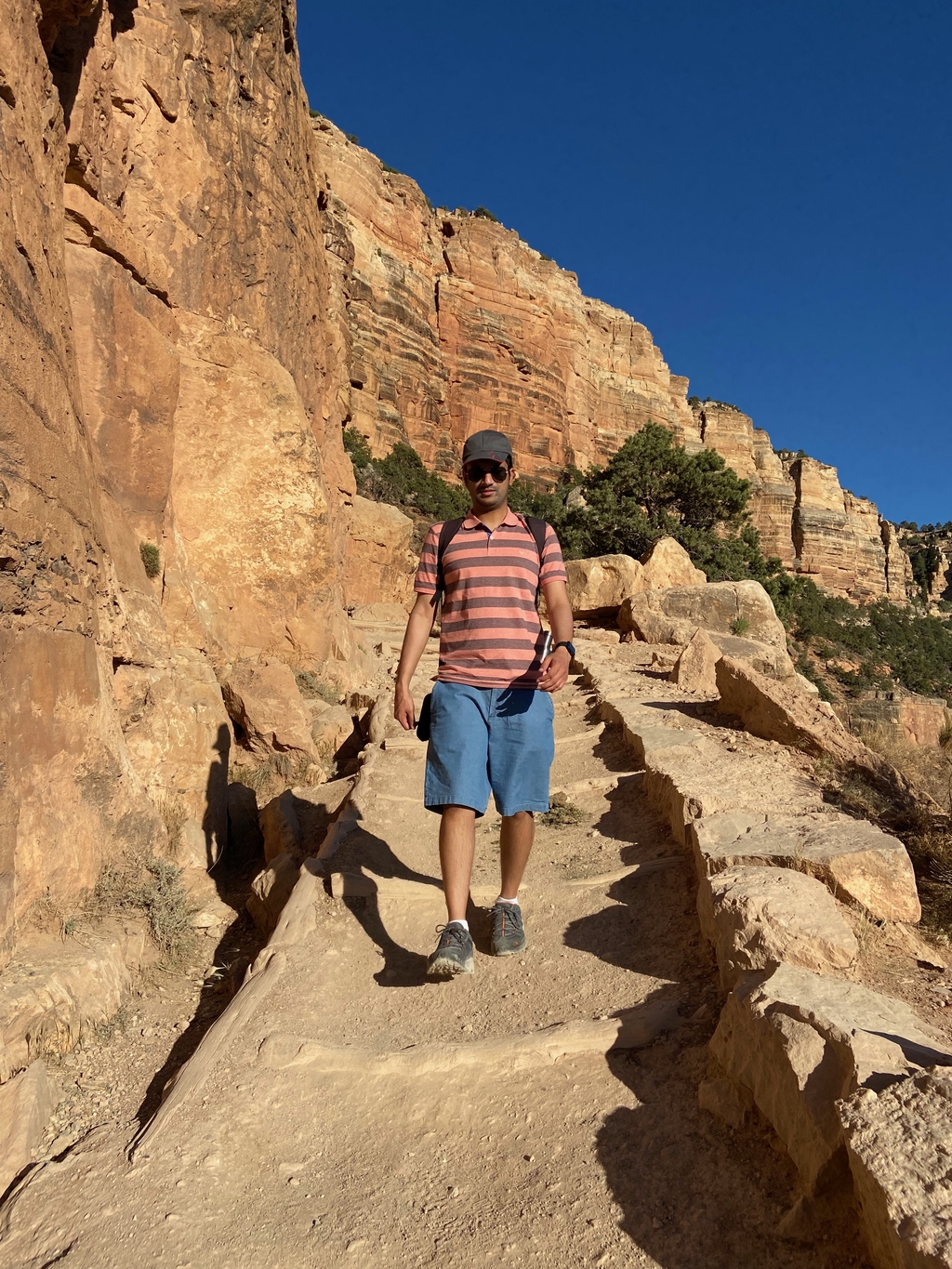 The trail is steep, and there are several severe switchbacks right at first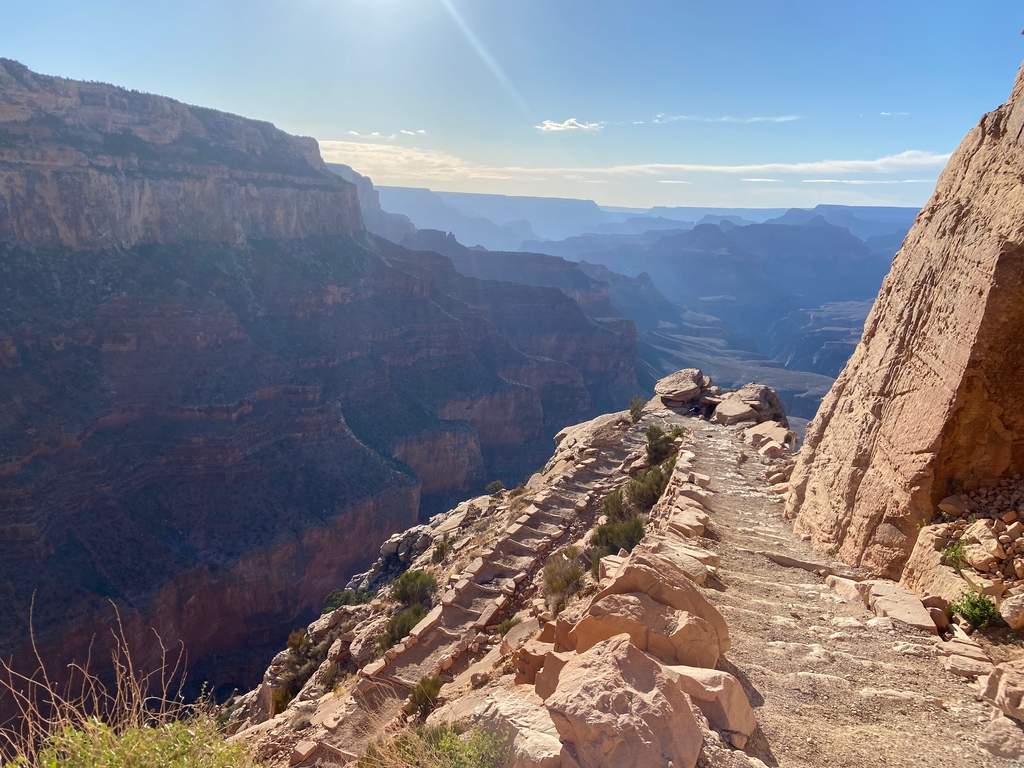 And this major switchbacks with sweeping views is the ooh aah point :)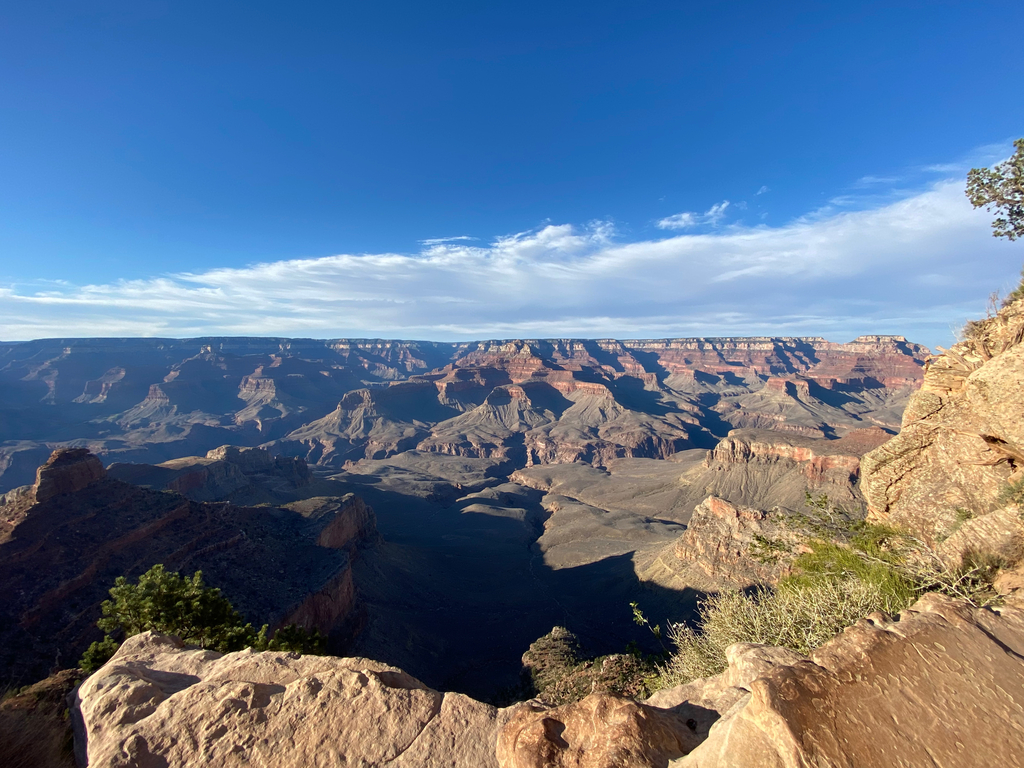 It's easy to see why they call it Ooh Aah point. The view is spectacular and it took our breath away :O
Life be like Ooh aah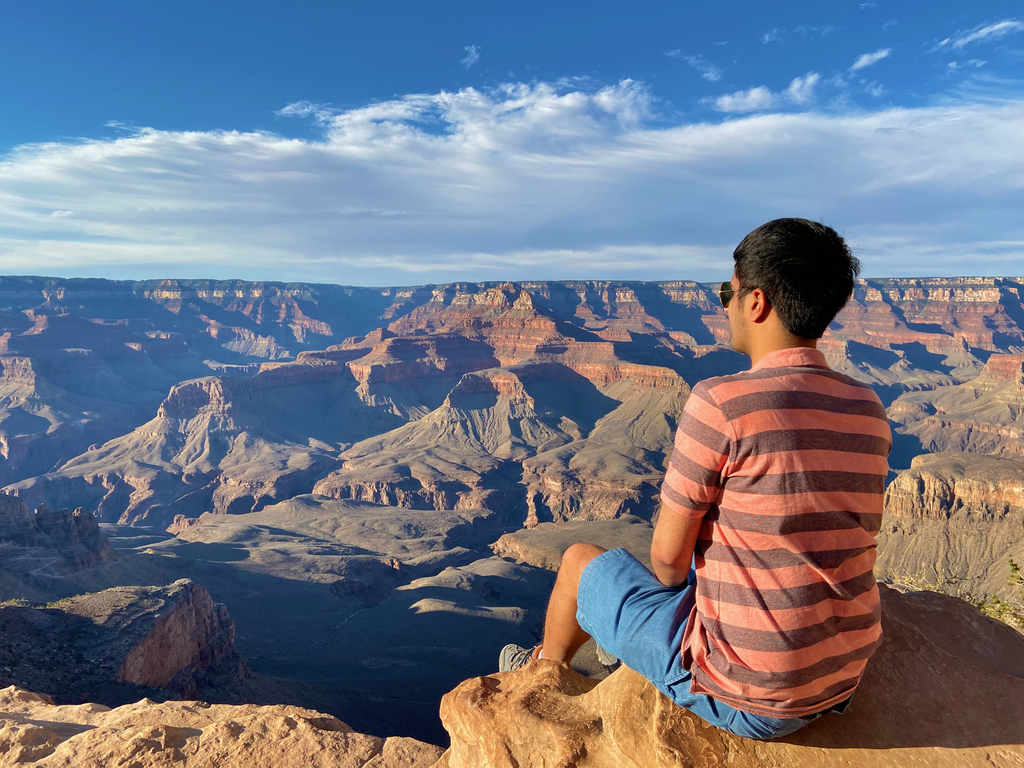 Views of the canyon from below the rim were mesmerizing and had a completely different perspective! Will 10/10 suggest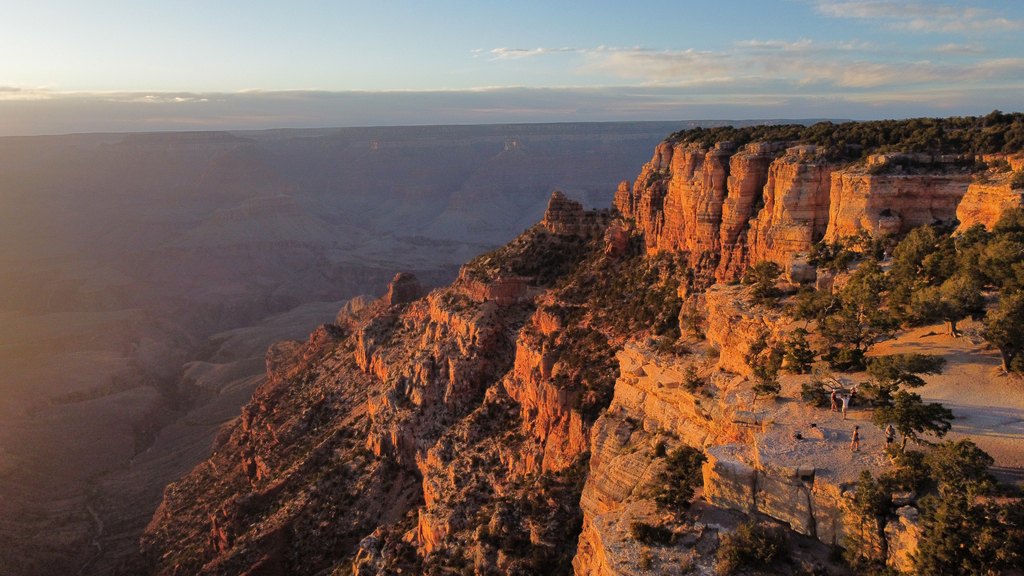 Sunlight flooding the canyon walls during sunset was just so beautiful :)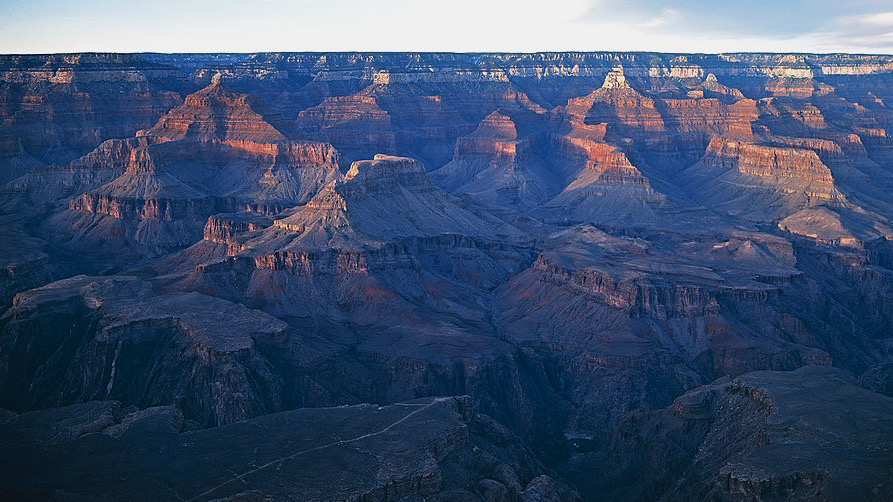 Caught the sun setting over the canyon and generating different colors from the Yavapai Point!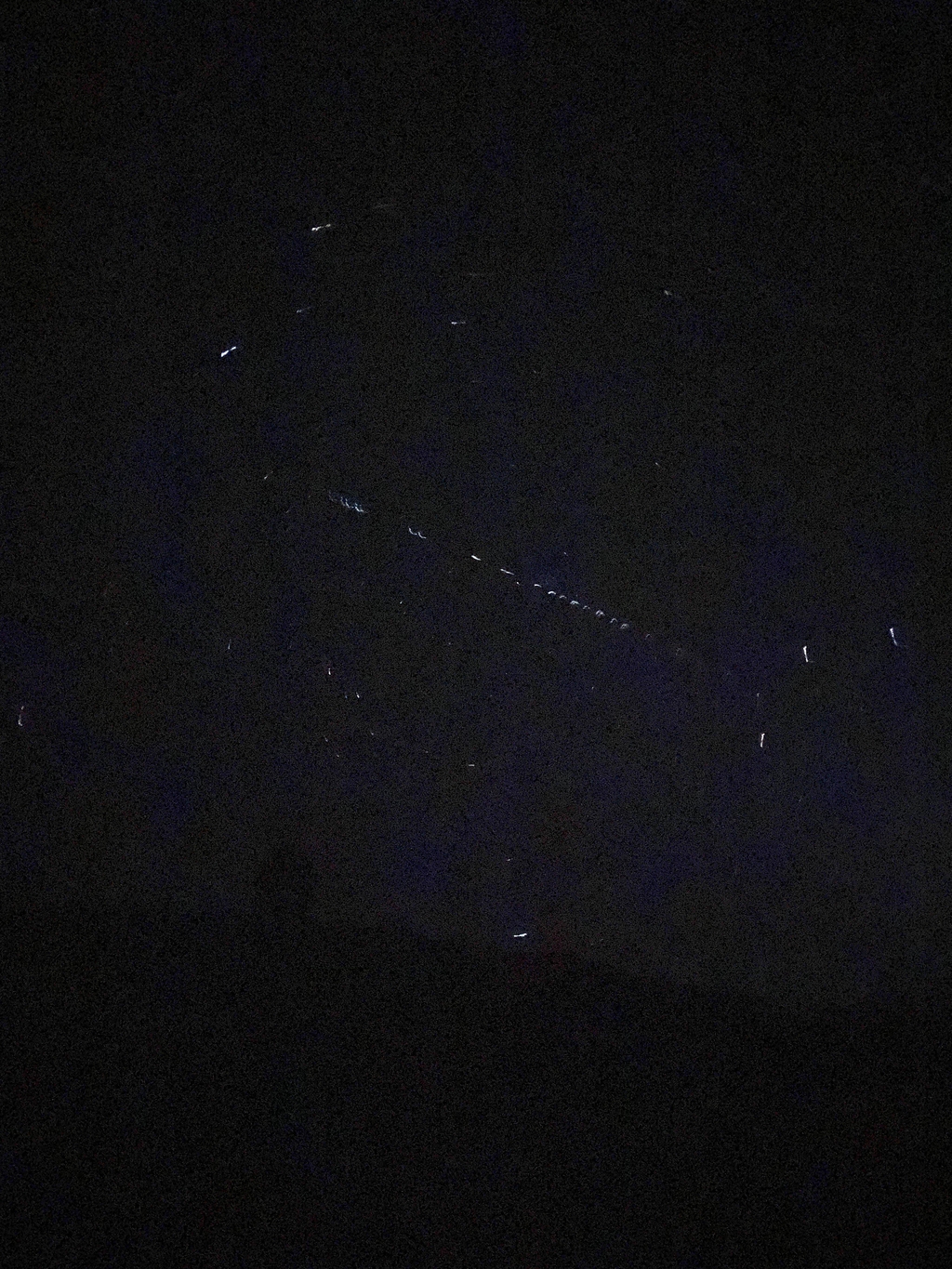 The clear skies and paranormal activity freaked us out. Constantly changing time zones due to driving on the border Navajo Nation and having watched Coherence just made it worse. Admitedly very non-climatic but this might have just coincidentally spotted the starlink satellites.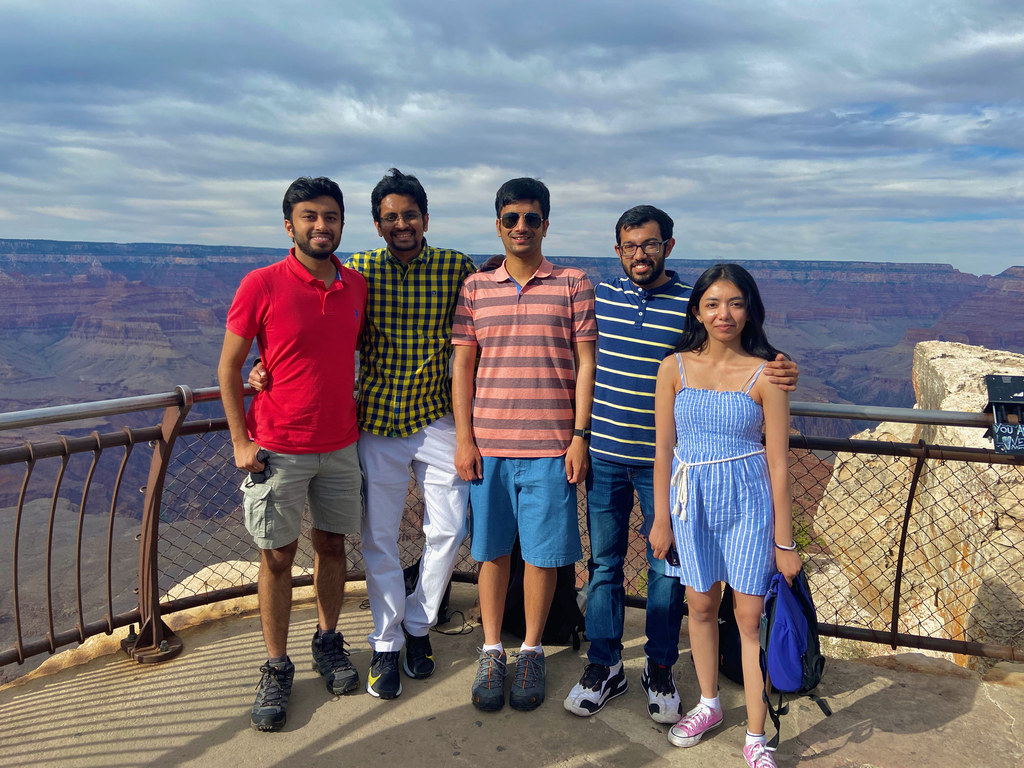 Grand memories with @SanketAgrawal @AkhileshSiddhanti @AnshulVora @RuchitaParmar