Finale @ Tech
My time at Georgia Tech, and especially the last semester went by way too fast thanks to COVID-19! The last semester on campus might not have went the way I had originally planned in my mind because of the pandemic, but i did try my best to make the most out of the time I had left in Atlanta and create cherishable memories along with long lasting friendships!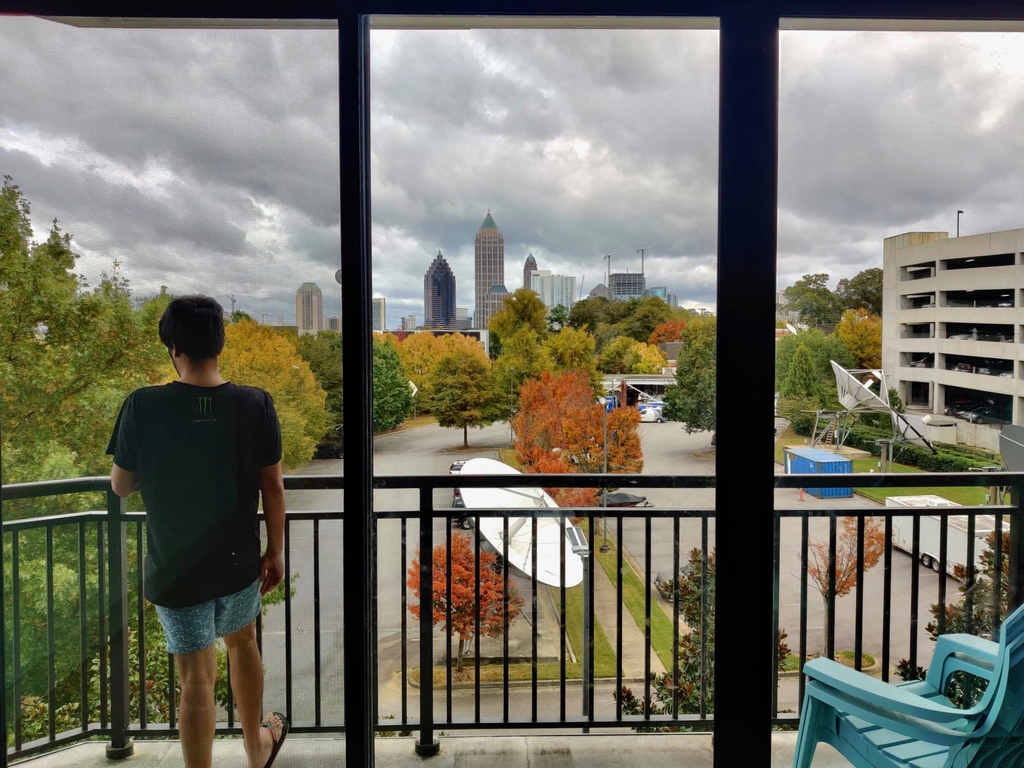 The best part about the lockdown restrictions was by far our new apartment 454 at Local giving us the opportunity to witness the magical fall, all in the comforts of our home (and boxers :P)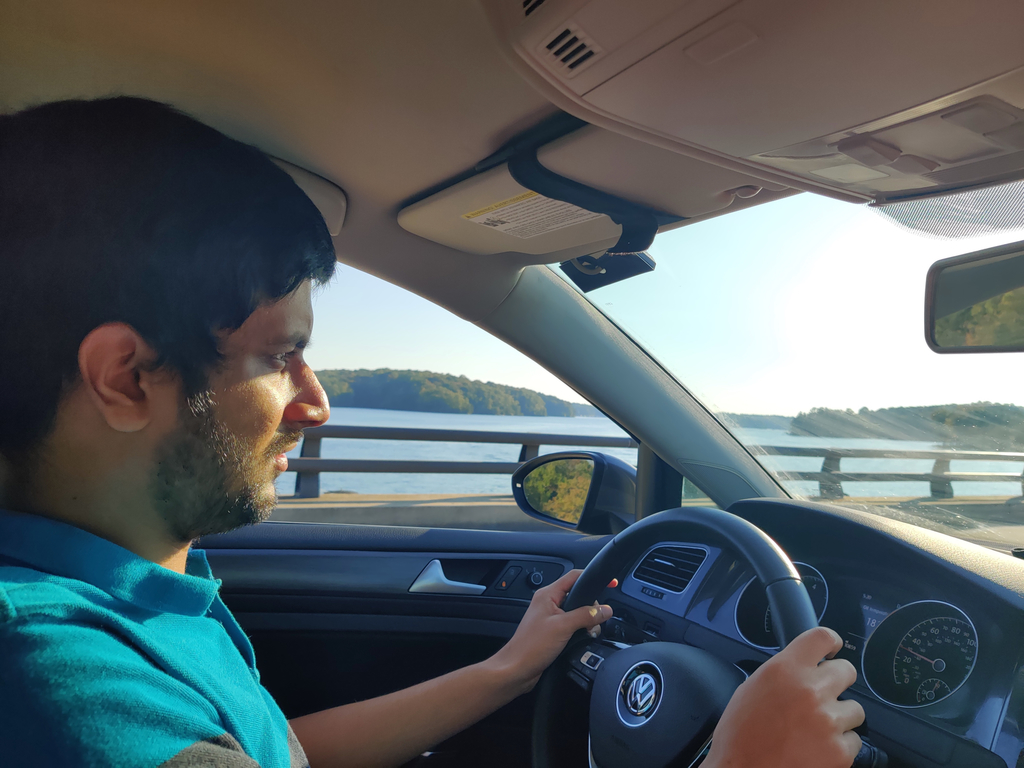 All the free time and boredom, also motivated me to FINALLY learn to drive before I turn 25 and avoid a mid-life crisis.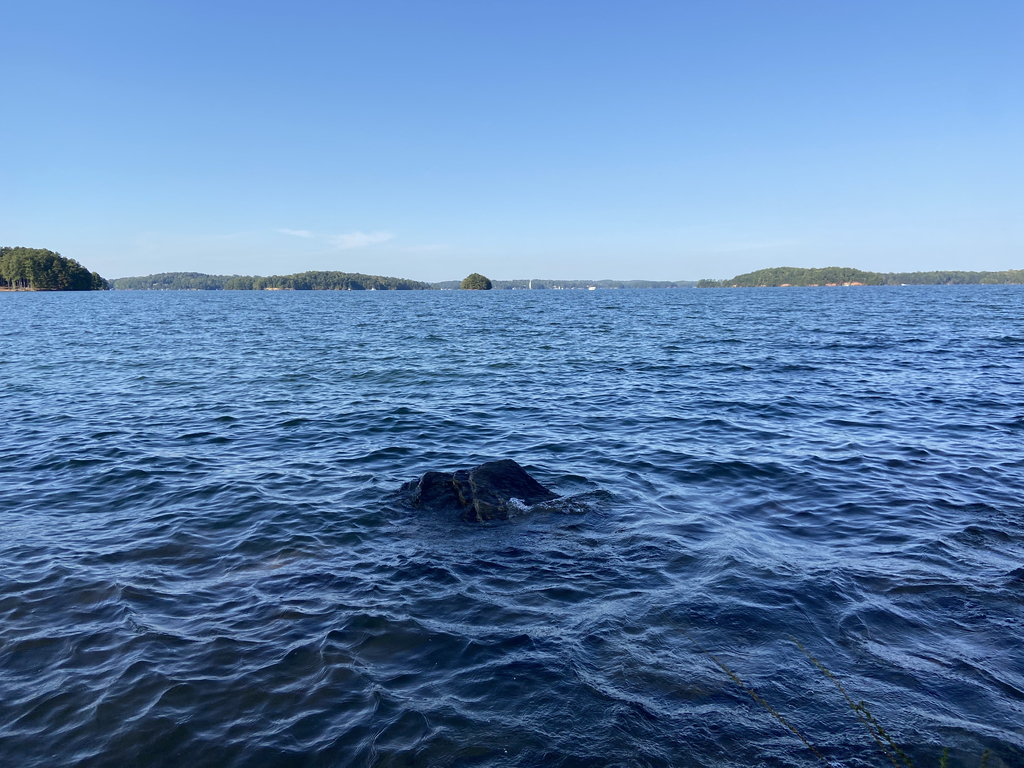 The first trip we took, driving all by myself was to Lake Lanier, nestled in the foothills of the Georgia Blue Ridge Mountains.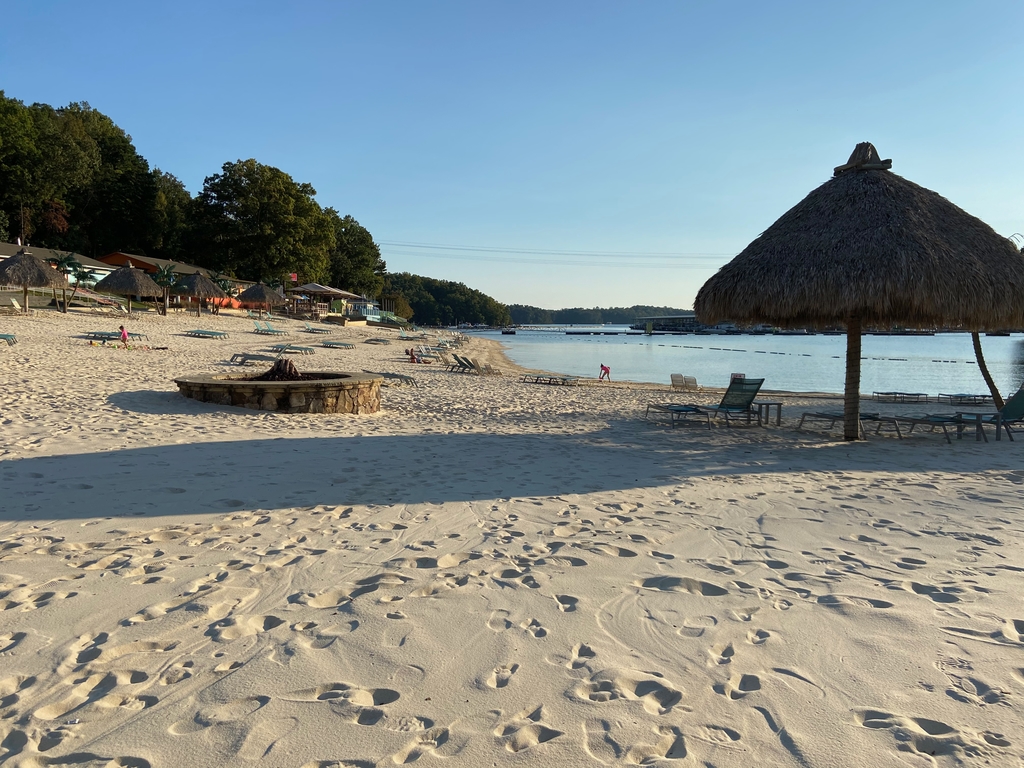 The lake has more than 690 miles of shoreline, aqua-blue colored water, spectacular scenery and unique recreational activities which sadly were closed due to covid ...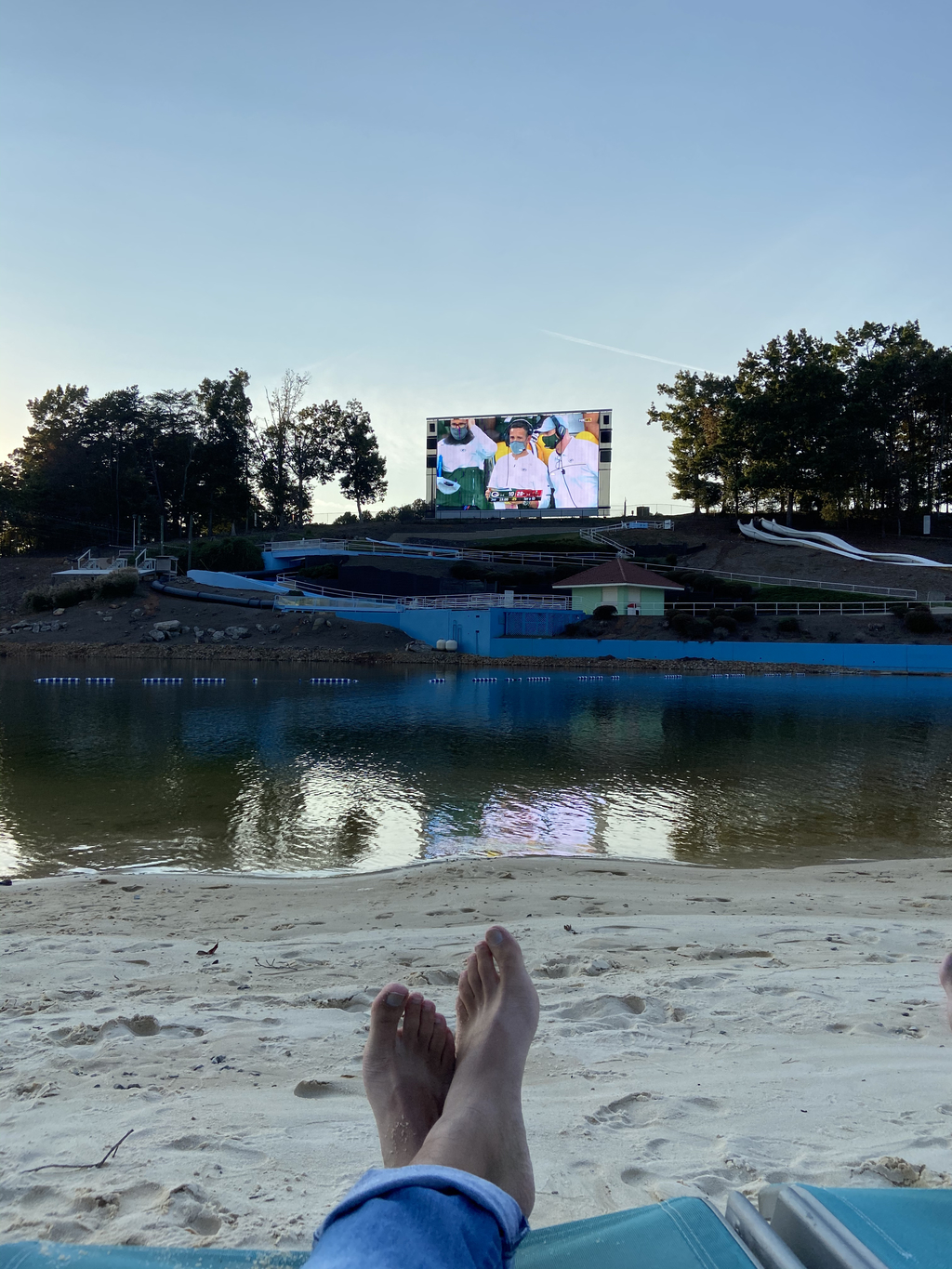 ... but hey, we got to relax on a beach close to Altanta and watch TV too. What else?
Bird eye view of the lake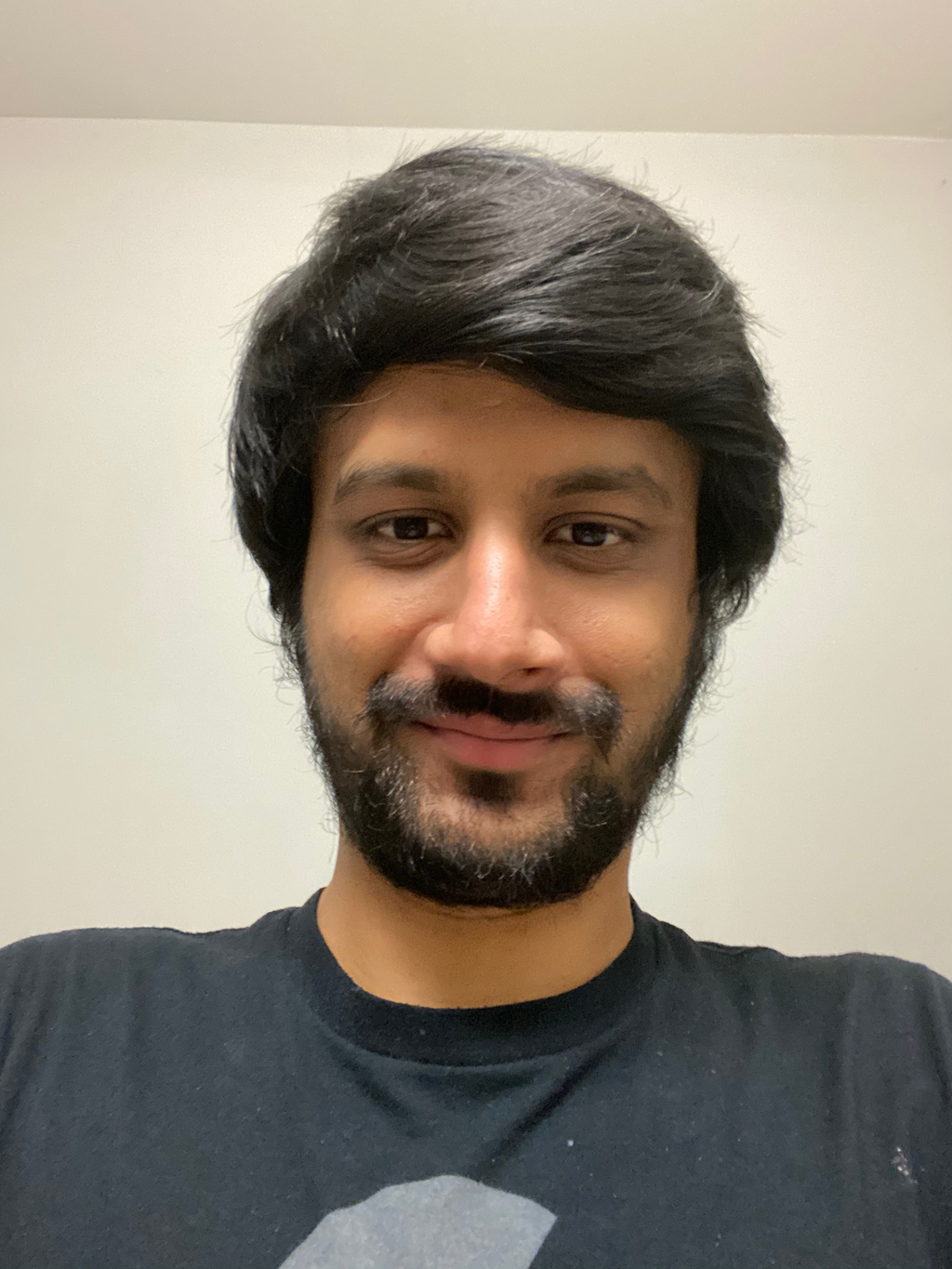 All the time and laziness at home led to me having probably the longest facial and head hair in almost 25 years of existence. Can this be beaten?
Also, got an opportunity to collab on a dance video with @JayatiChhabra
Do not forget to checkout the full video on her Youtube Channel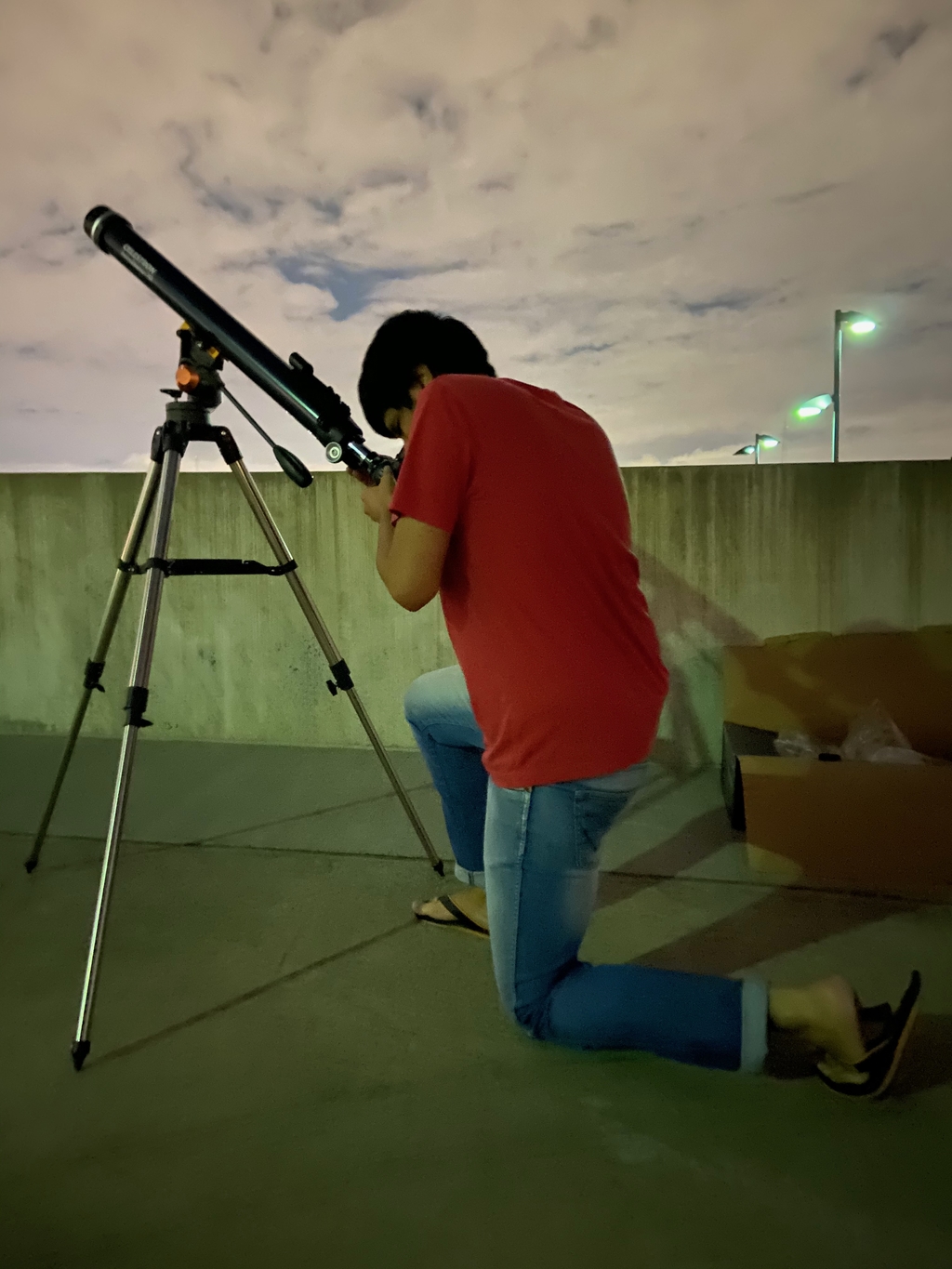 Wannabe Galileo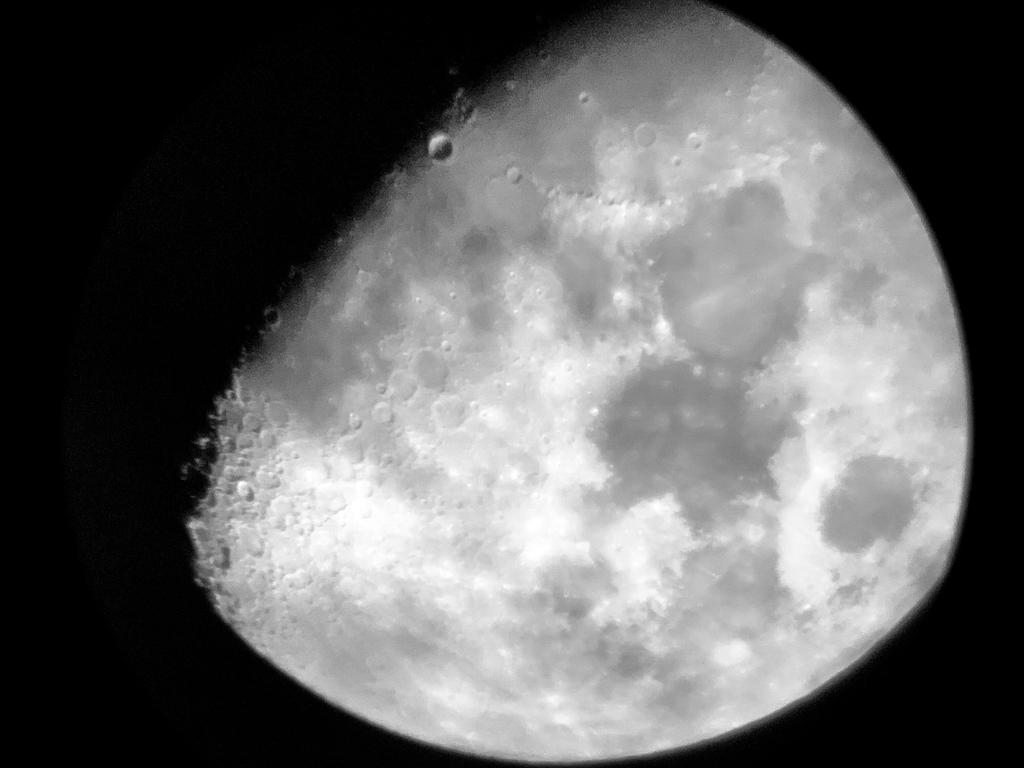 Was a surreal experience to see the moon, Saturn, Jupiter and other constellations so clearly non-digitally for the first time in my life. Courtest @SushrutKulkarni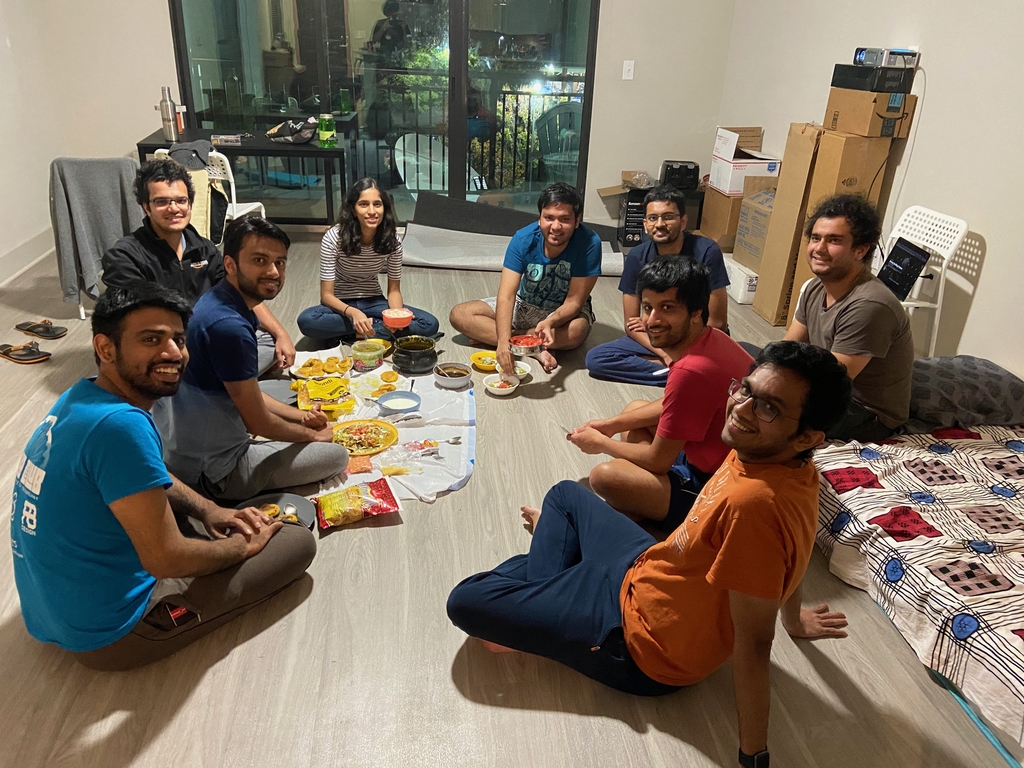 One archive from the numerous potlucks with
@AnuragPisharody @SanketAgrawal @RishiBubna @AiswaryaBhagavatula @ShlokGujar @AkhileshSiddhanti @RajatBhavnani @KathanKashiparekh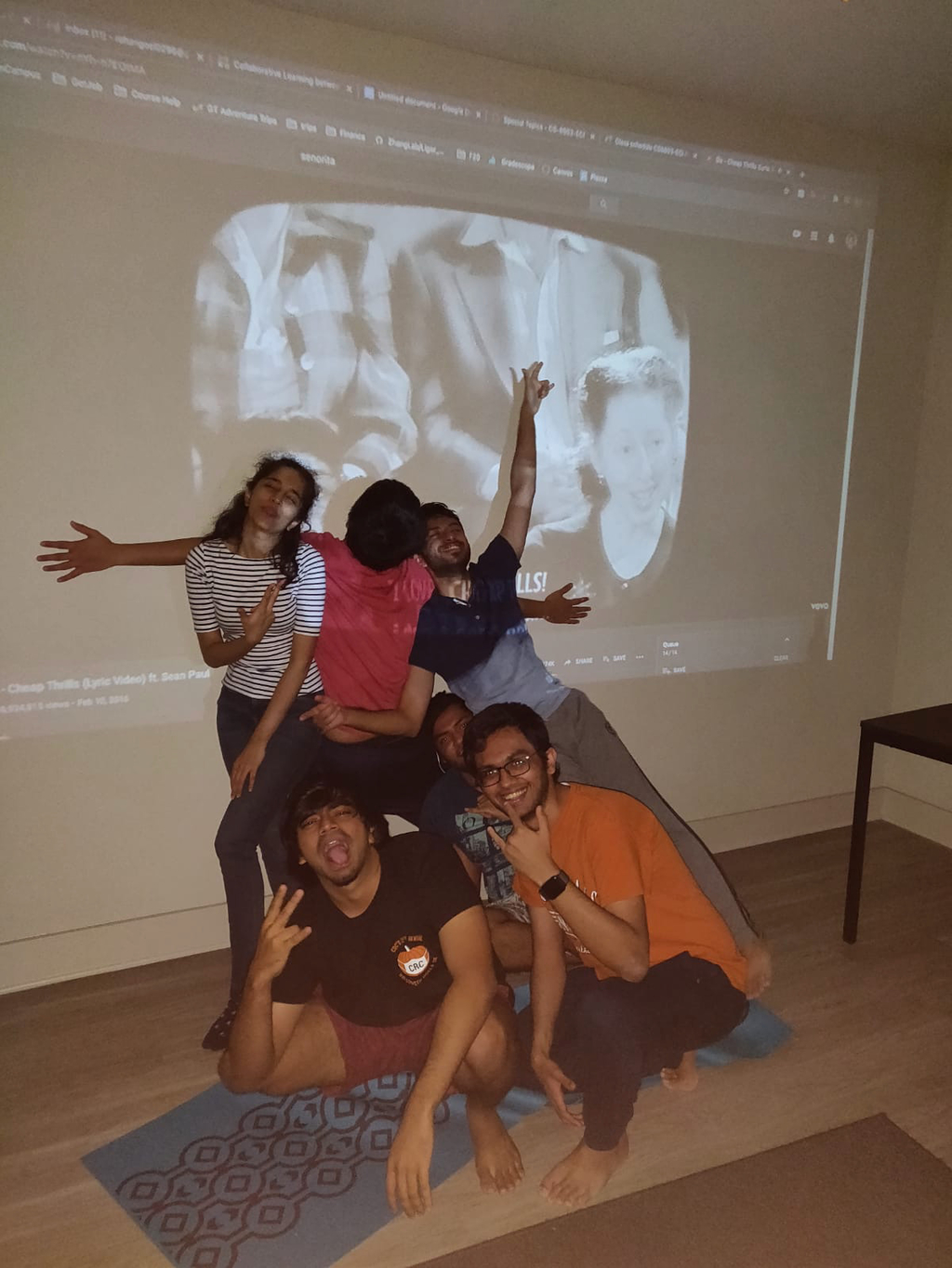 ... sometimes followed by blurry (ahem) times.
@AiswaryaBhagavatula @SanketAgrawal @SushrutKulkarni @ShlokGujar @KathanKashiparekh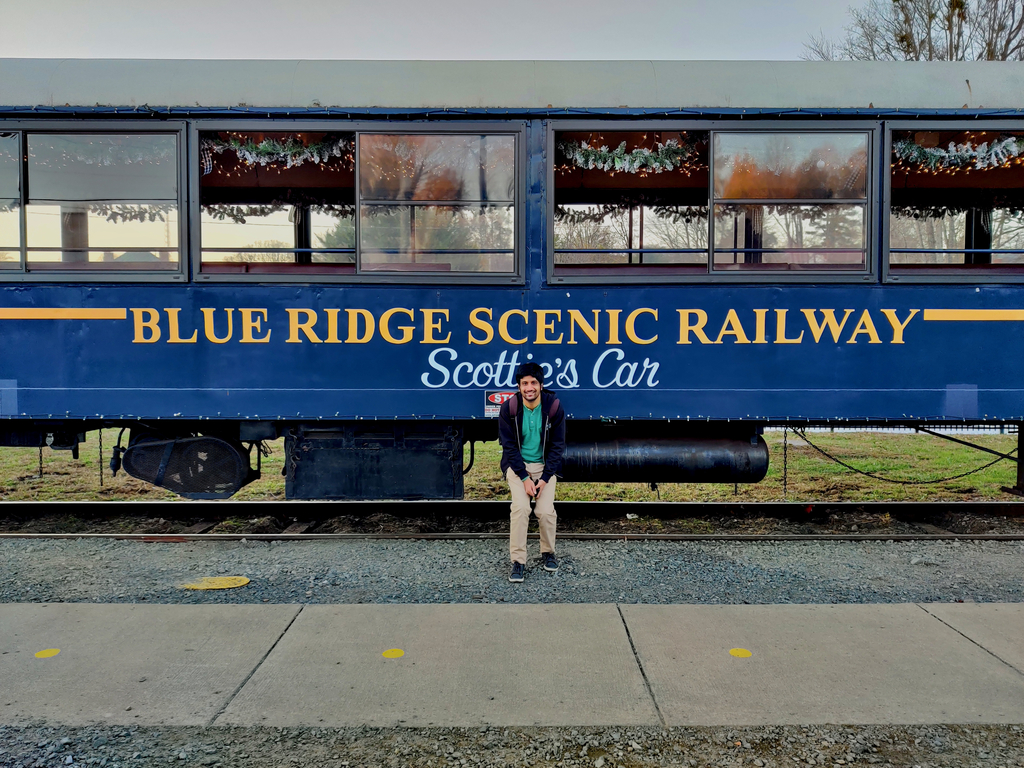 The heritage 'Blue Ridge Scenic Railway' was recently designated one of the top five attractions for experiencing fall color by Southern Living magazine and is definitely a must visit in Georgia. Even though we missed the peak fall, we atleast were able to witness the 2 hours and 26 miles long rail adventure.
The authentic indoor car open rail car carriages are designed not for comfy travel but to offer the best and intimate views into our foothill of North Georgia (feat. Christmas decorations)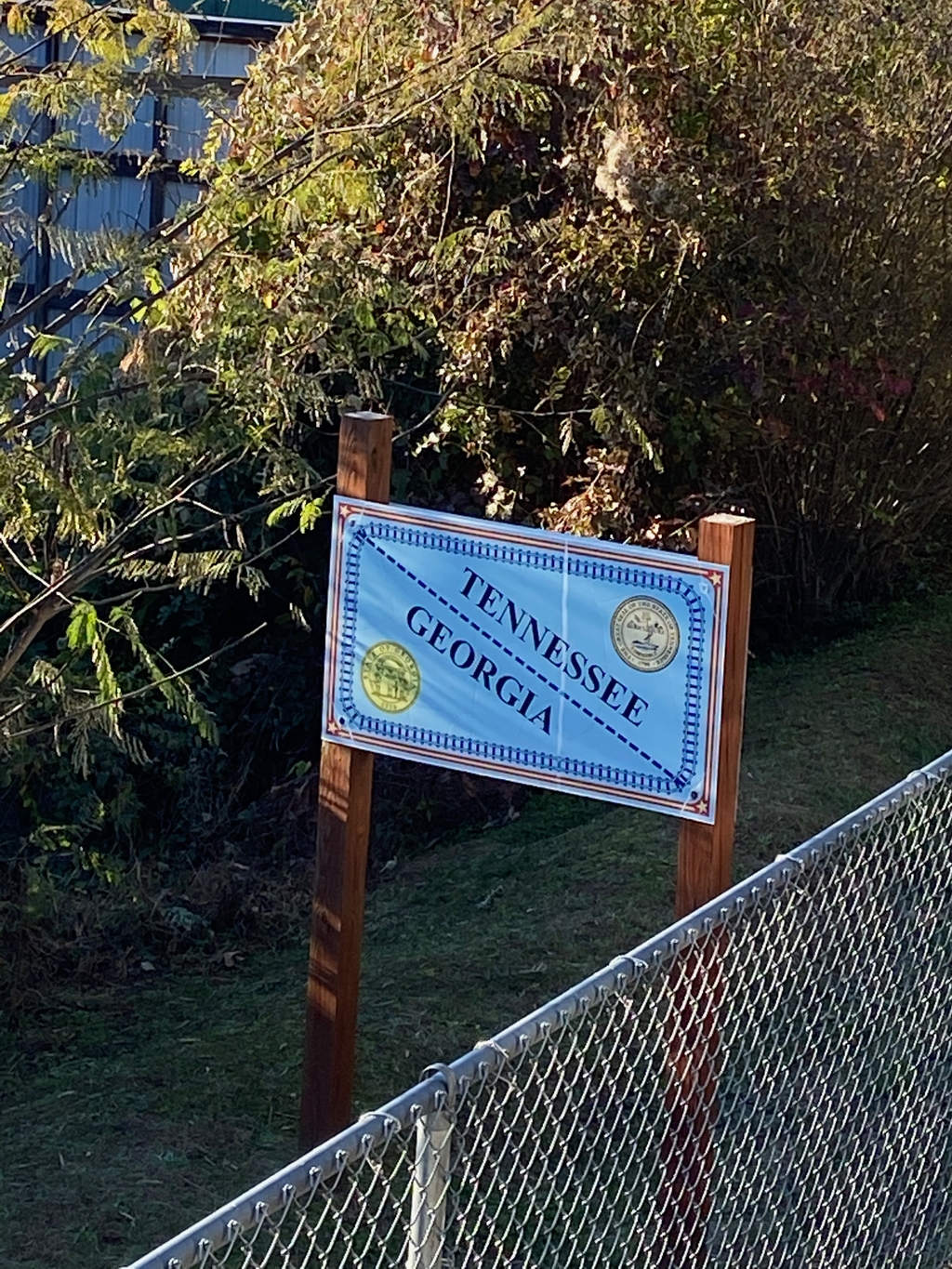 The train takes you to the state lines between Tennessee and Georgia, giving an unique opportunity to have one foot in both states at the same time!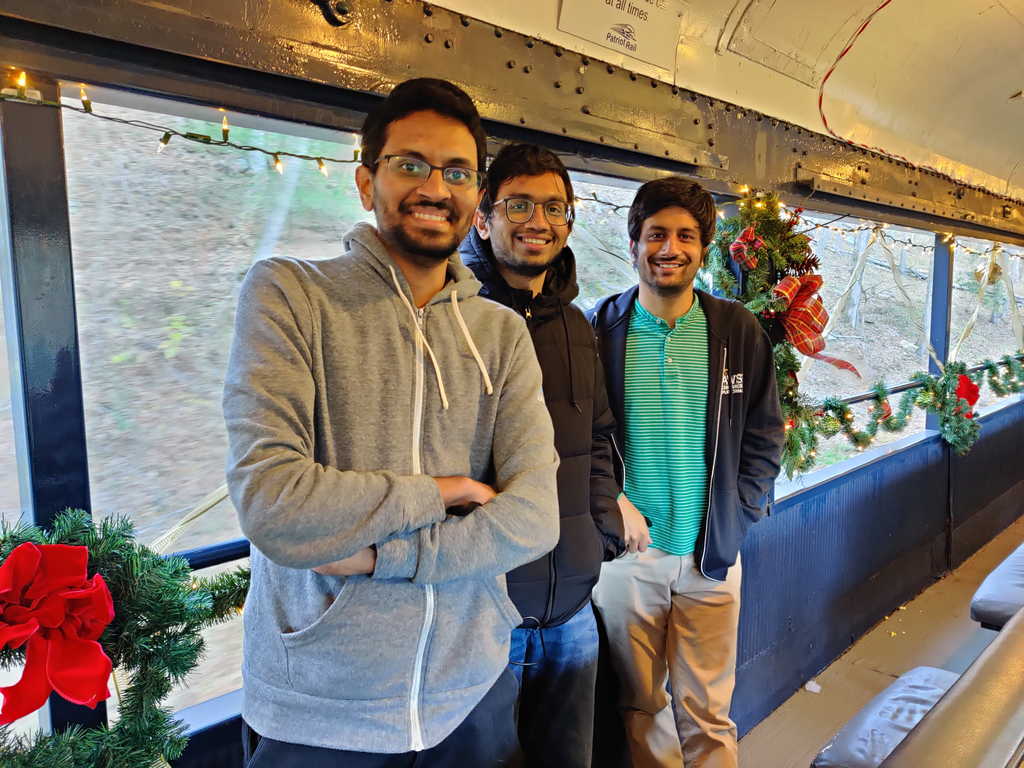 Last trip with people who I lived the last 1.5 years in USA with!
@KathanKashiparekh @AkhileshSiddhanti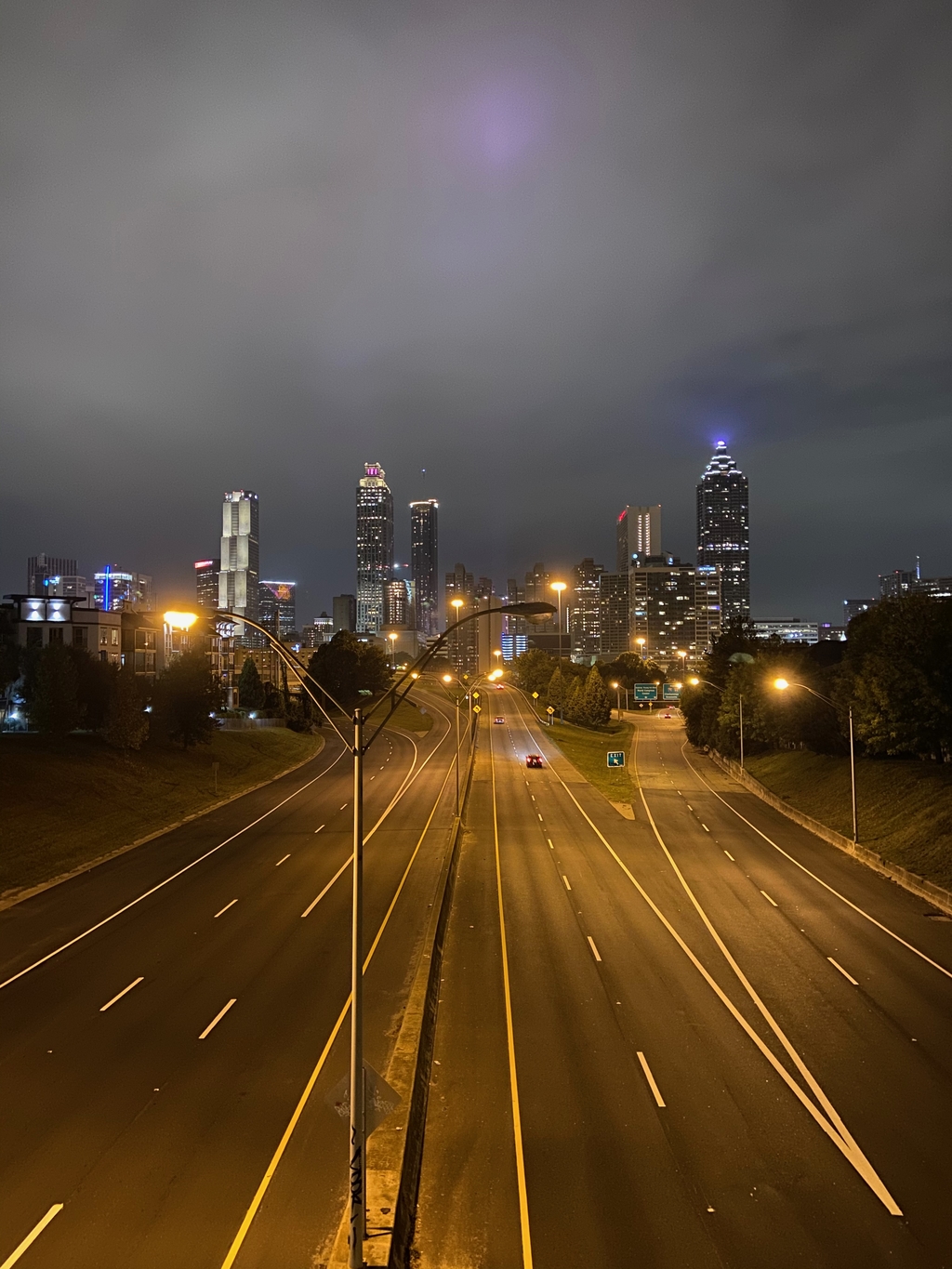 Famous for the iconic image from 'The Walking Dead', people say that Jackson St bridge offers quintessential Atlanta view!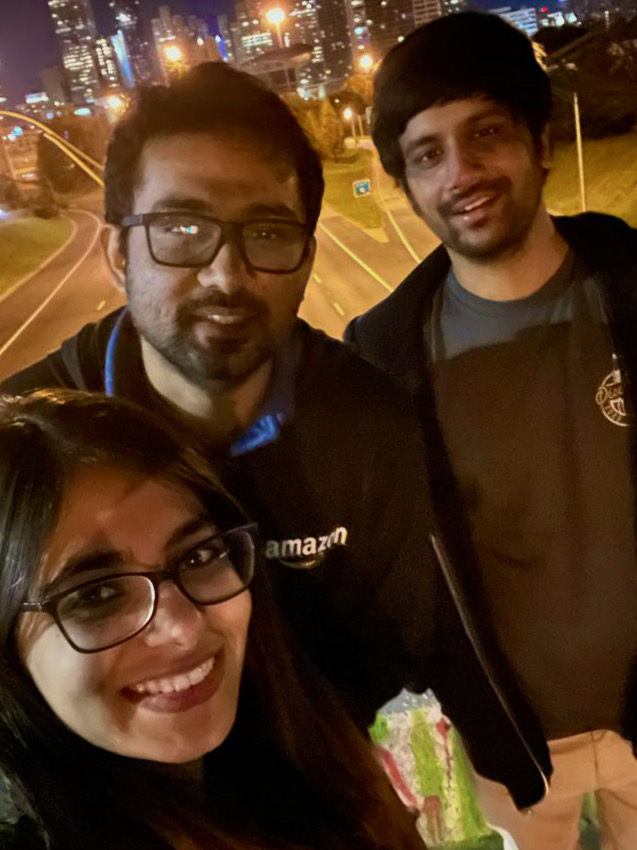 With @JayatiChhabra and @NitinChauhan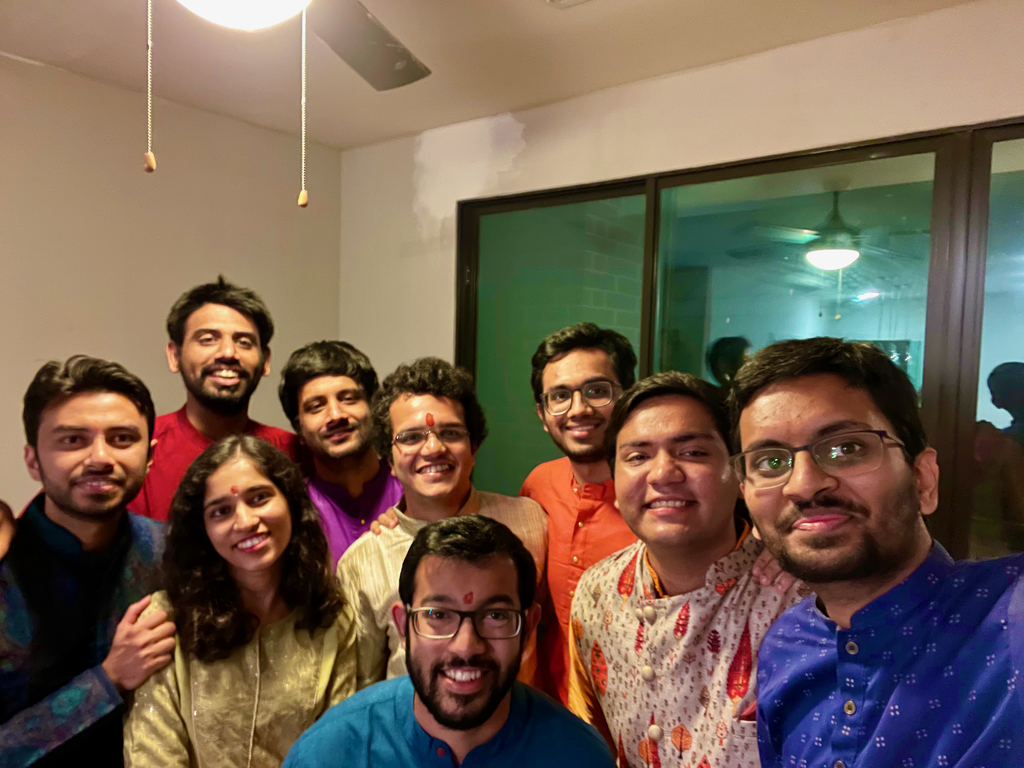 Also celebrated a lot of festivals together with family at Atlanta
@SanketAgrawal @AnuragPisharody @RishiBubna @KathanKashiparekh @ShlokGujar @AkhileshSiddhanti @AiswaryaBhagavatula @AnshulVora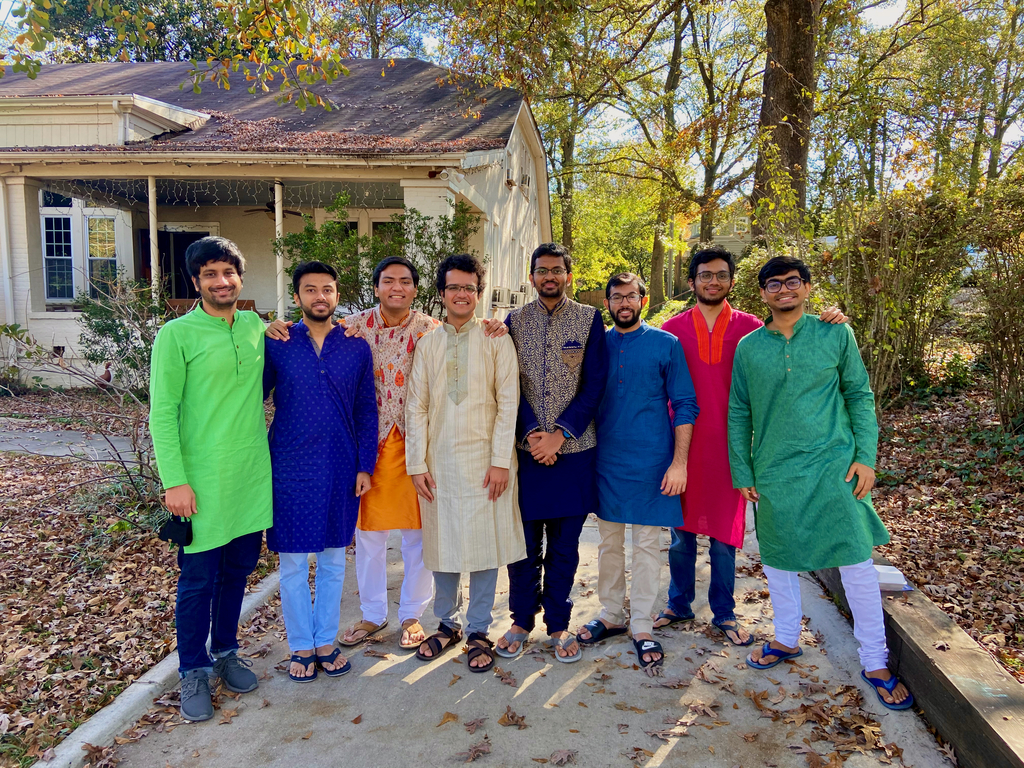 From dolling up to visit temples together ...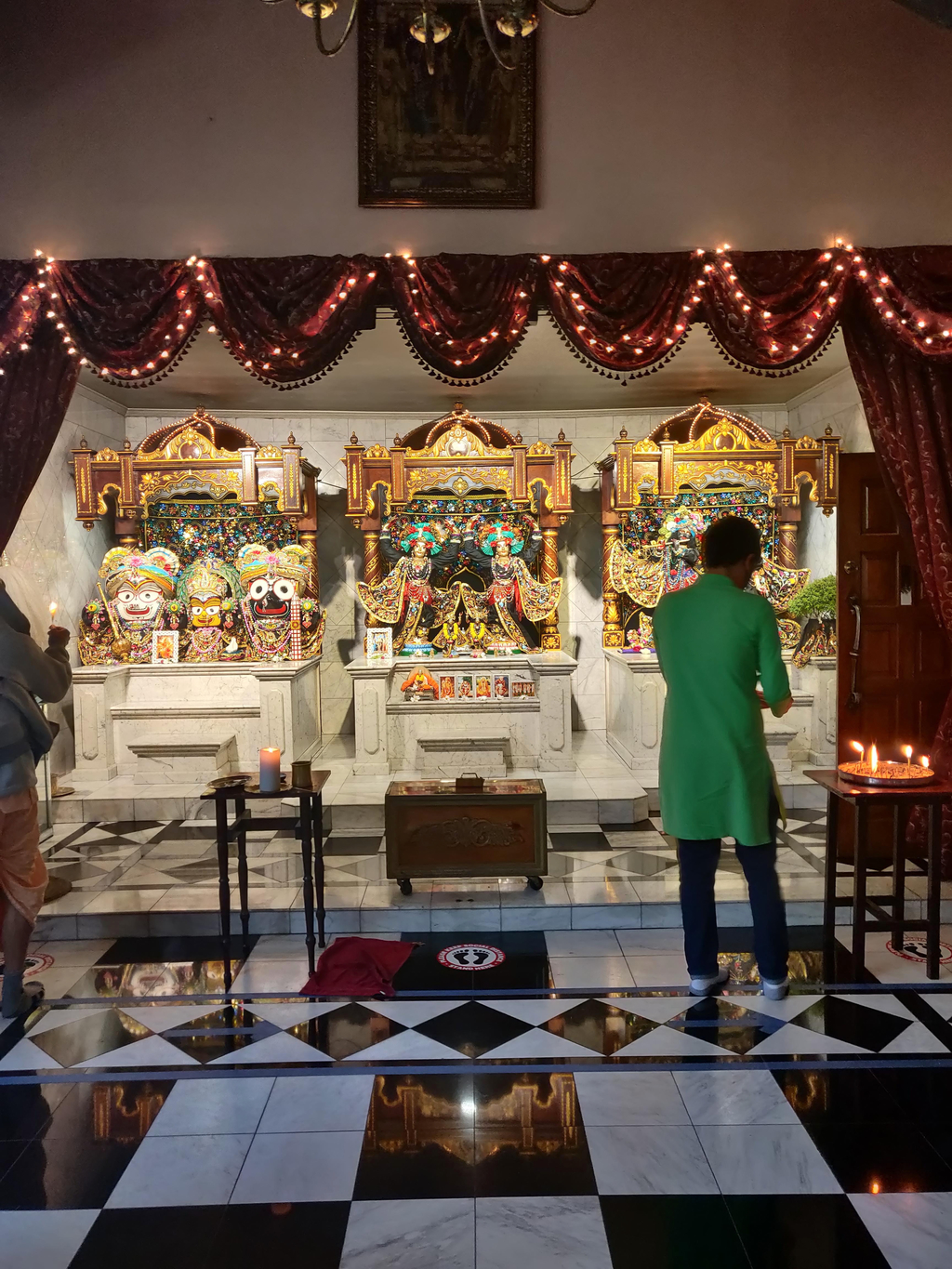 ... and doing pooja for the first time in the USA ...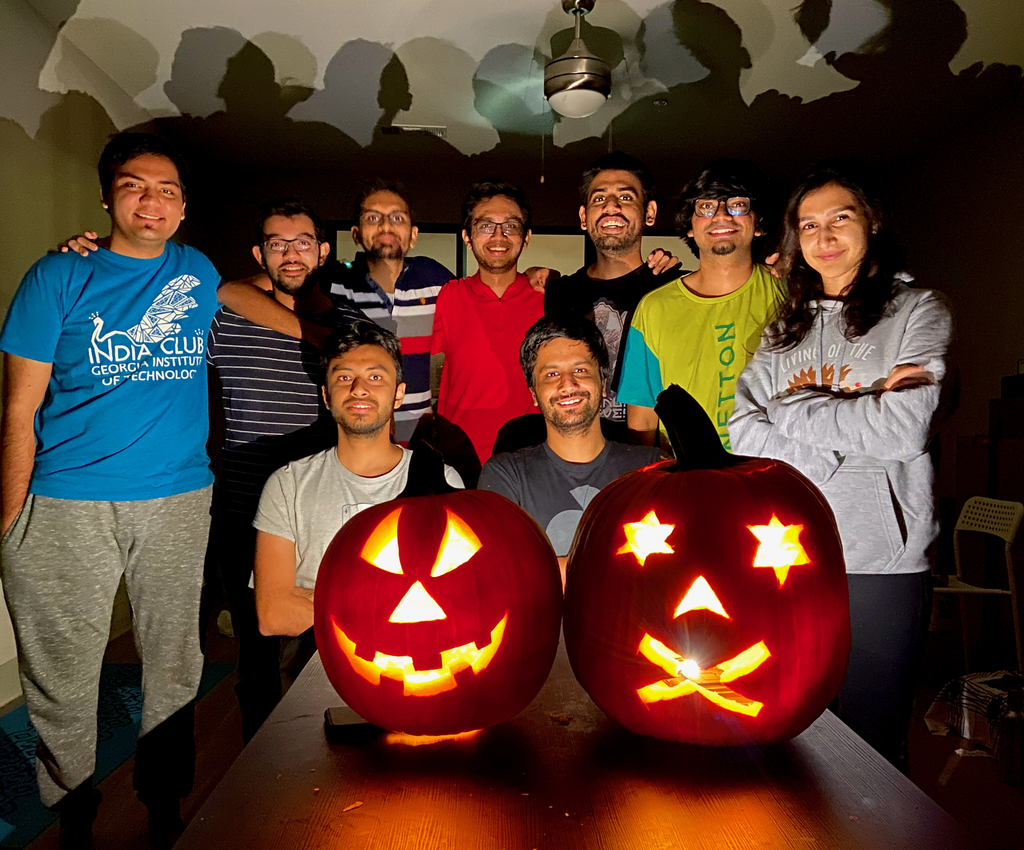 ... to carving pumpkins on Halloween.
@ShlokGujar @AnshulVora @AkhileshSiddhanti @KathanKashiparekh @AnuragPisharody @SushrutKulkarni @ChaitraHegde @SanketAgrawal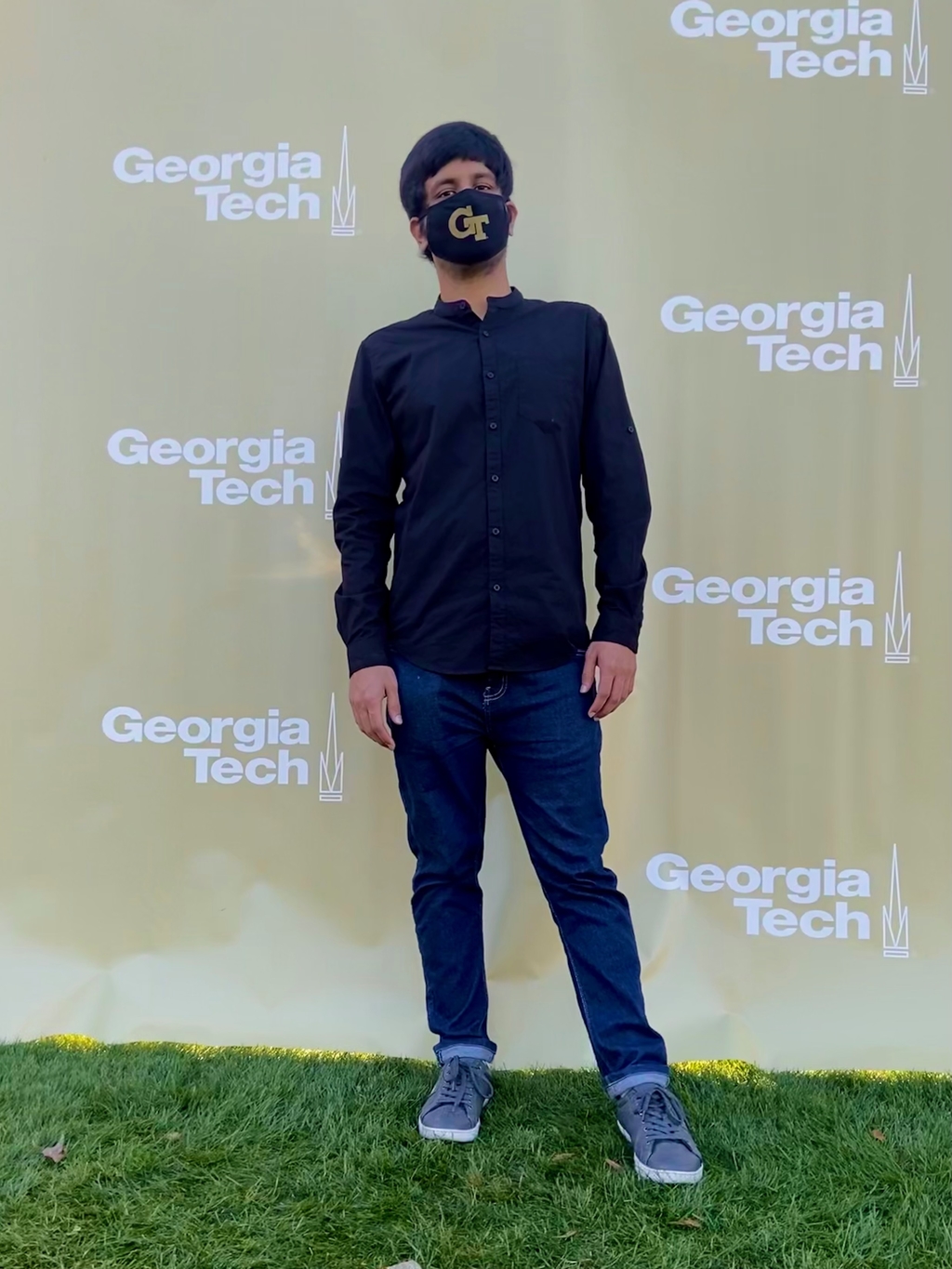 President's graduation celebration with COVID memories!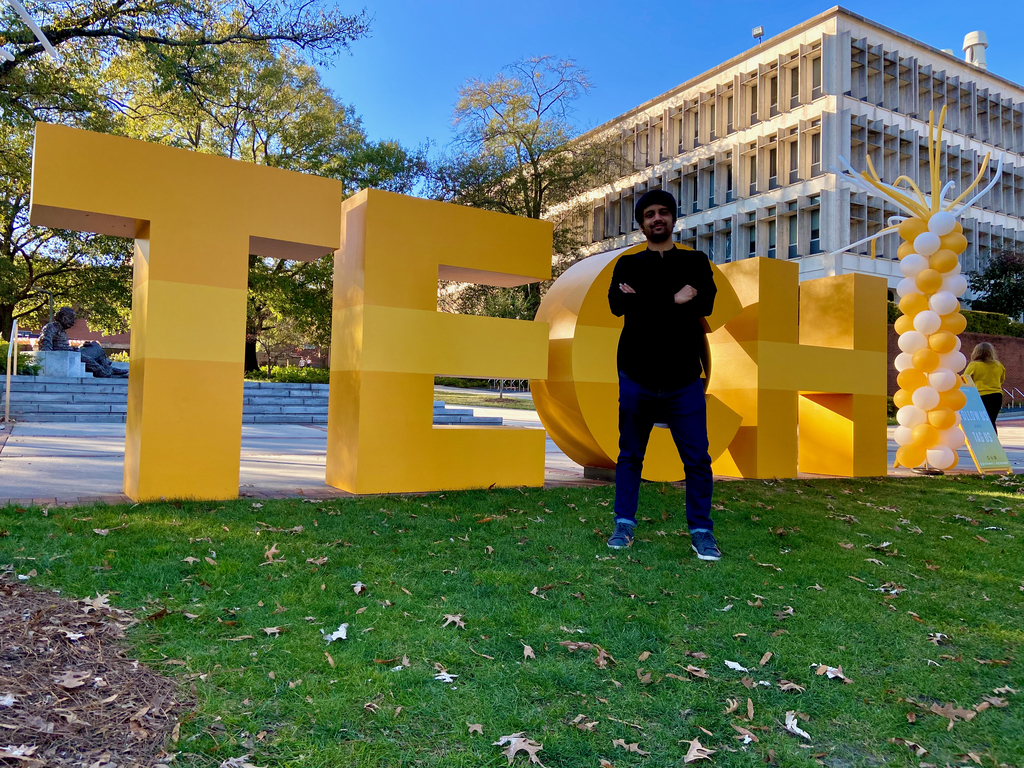 Just days from realizing my dream of having a 'tech degree from Tech'!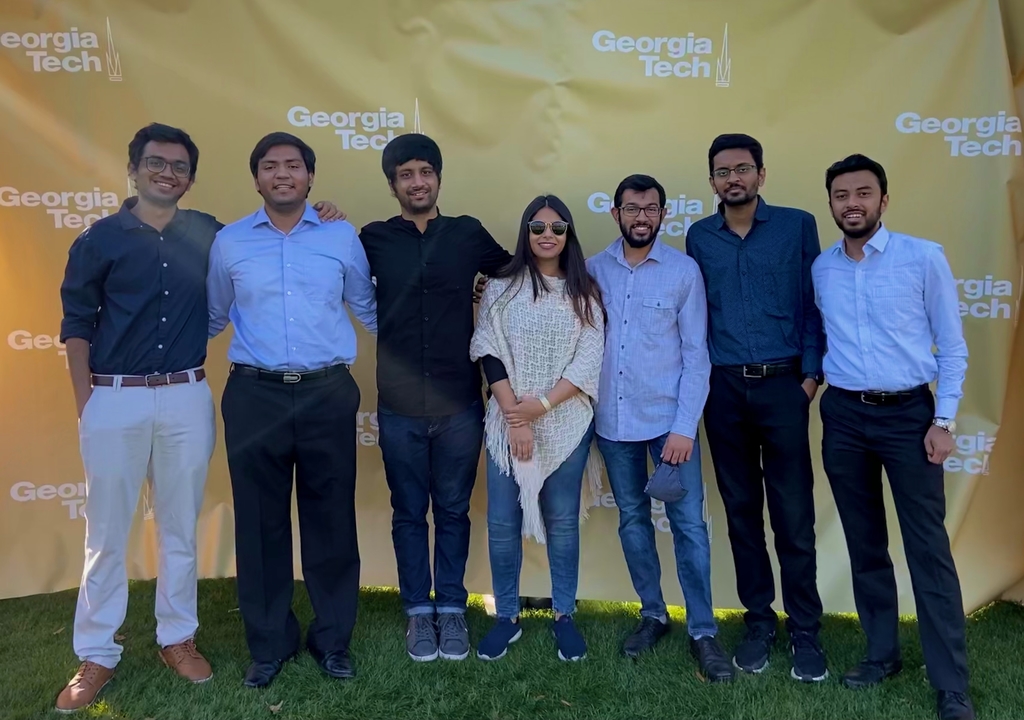 Mandatory PhotoOps
@KathanKashiparekh @ShlokGujar @JayatiChhabra @AnshulVora @AkhileshSiddhanti @SanketAgrawal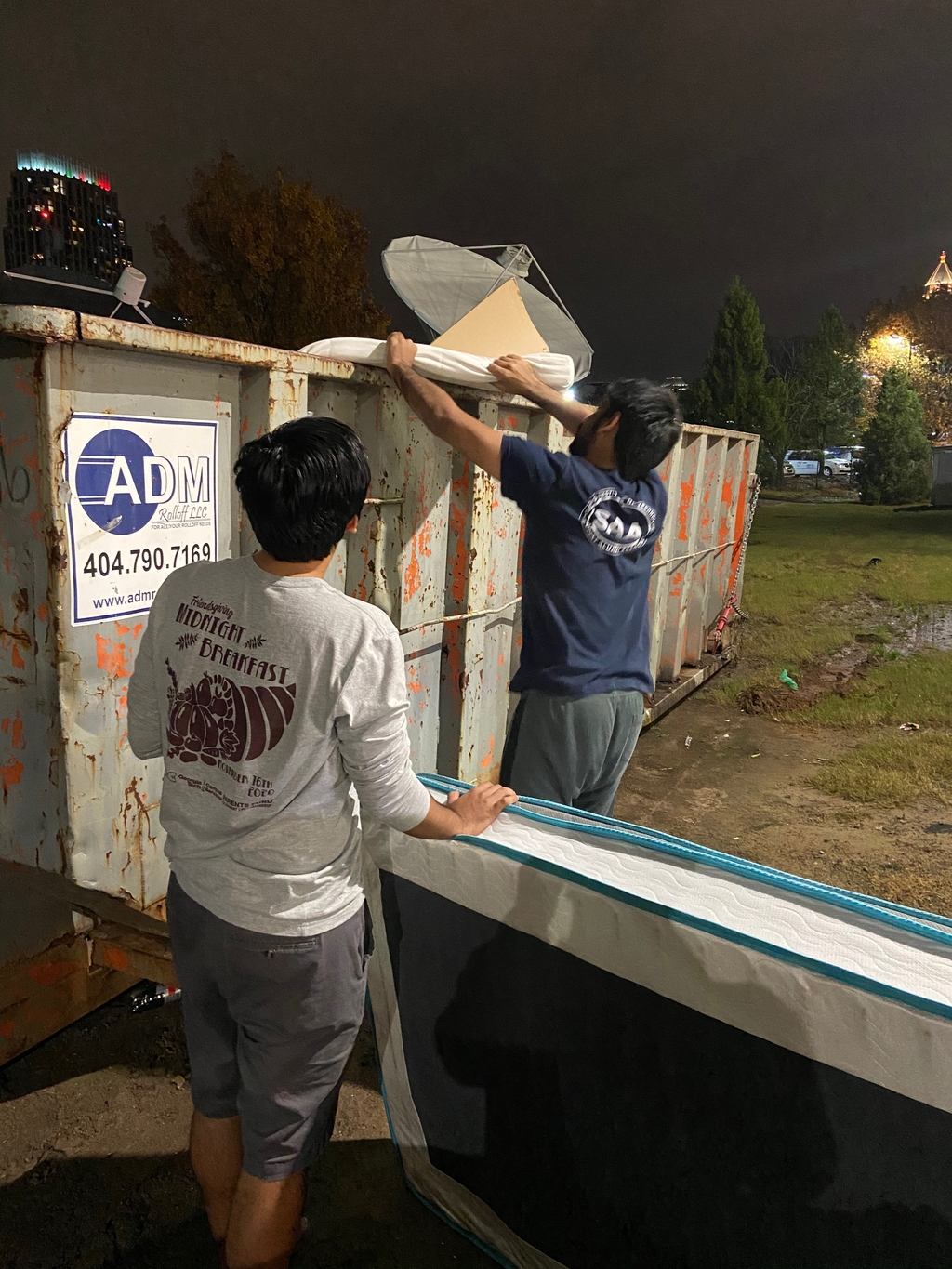 Before I knew it, it was time to leave Atlanta and clear off our homes and move soon :(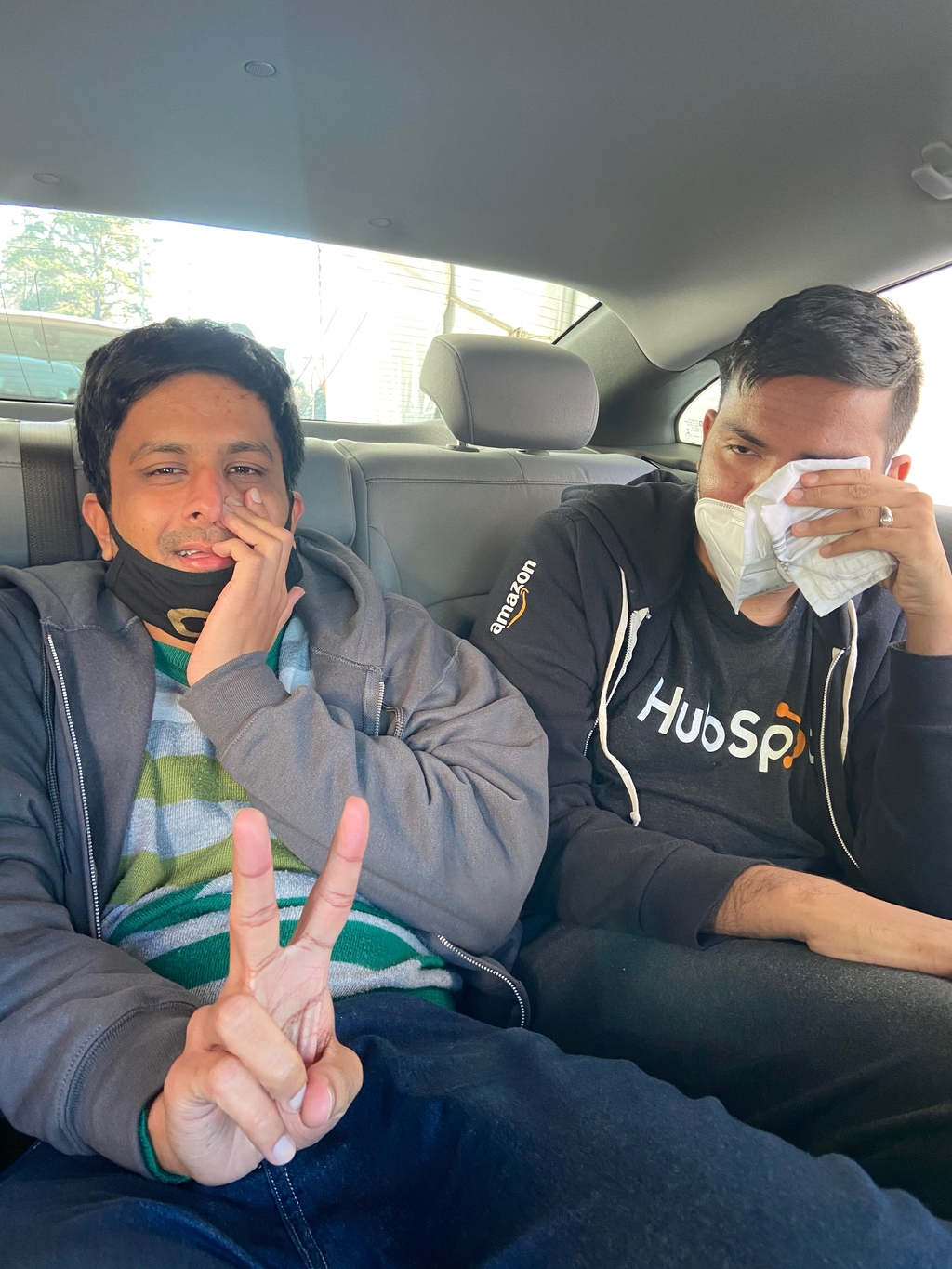 But first, the dreaded and painful COVID-19 tests.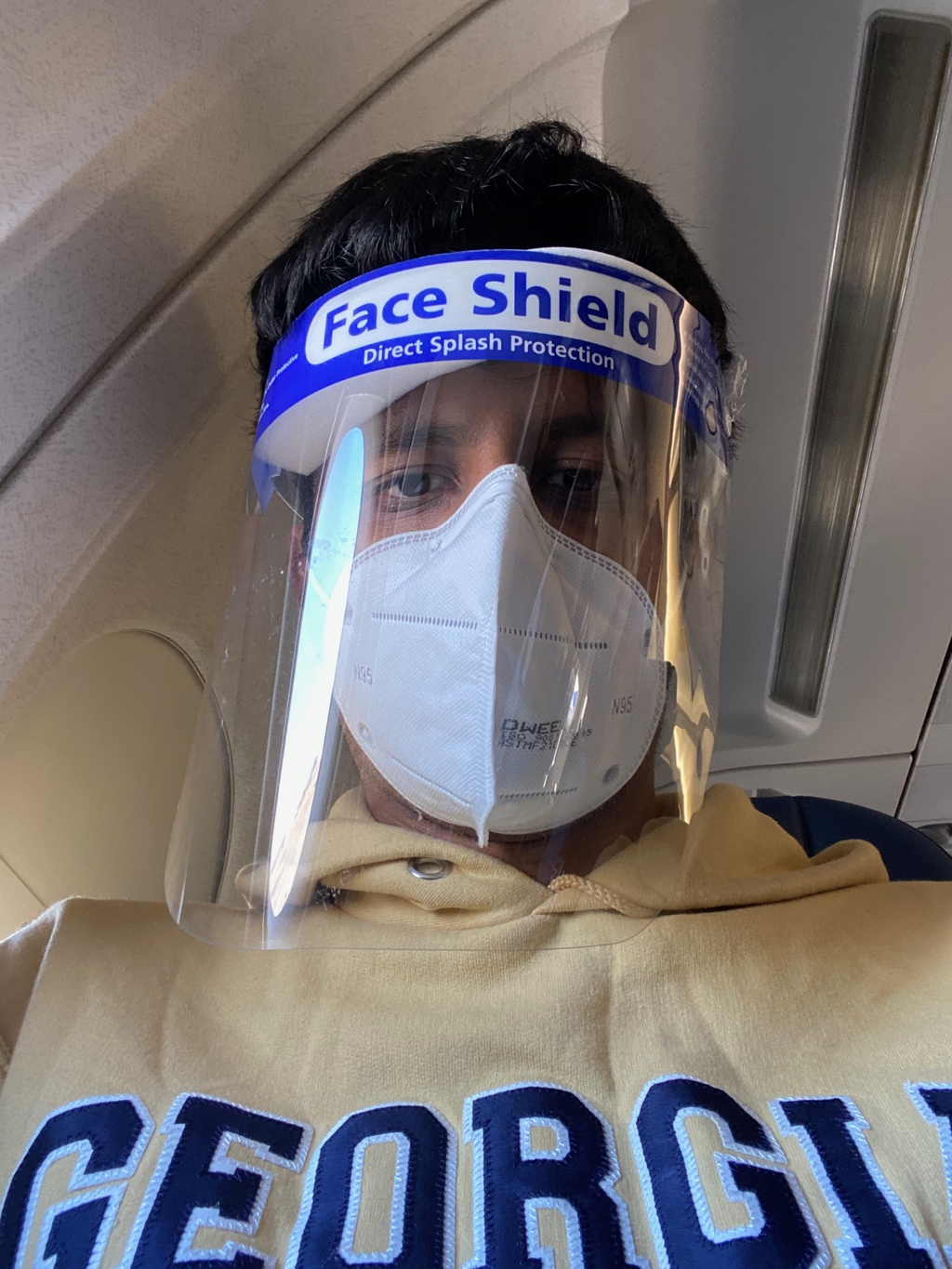 And prepping for scary and high risk travel!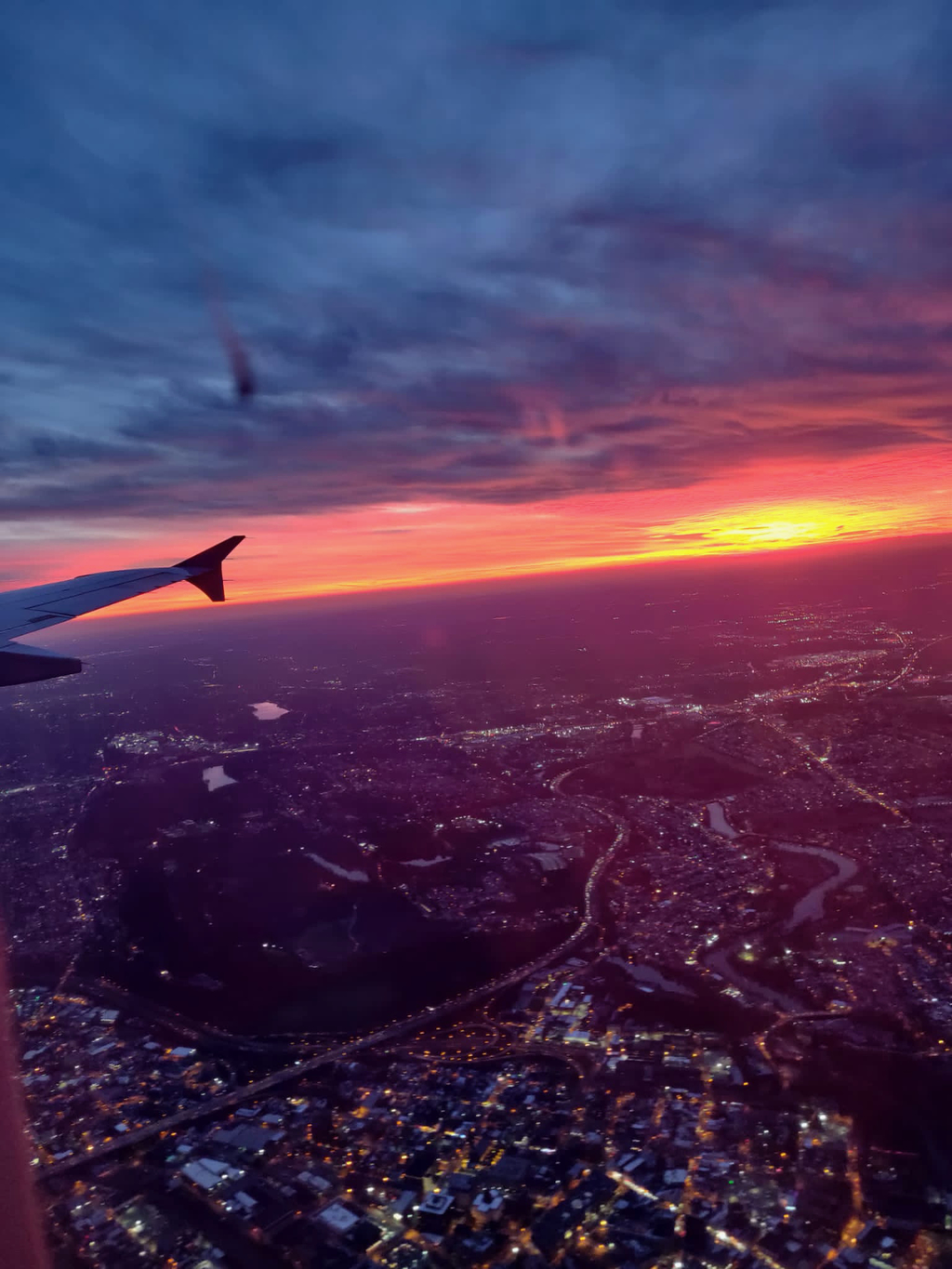 Good bye Umrika! See you soon.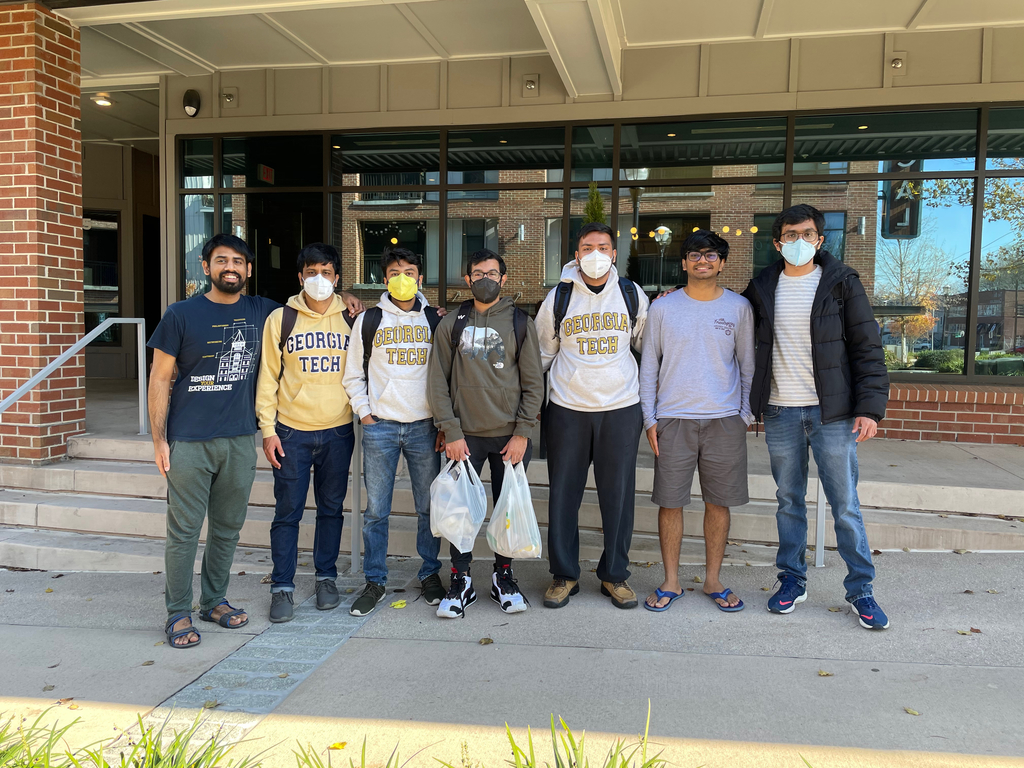 'Calendar Babes'