Commencement 2020
Surprisingly, even though it marks the end of college, the graduation ceremony in the USA is called commencement, because it marks the beginning of students new lives in the world - the beginning of their professional life. We consider ourselves lucky that our ceremony was one of the few and first ceremonies happening in COVID times!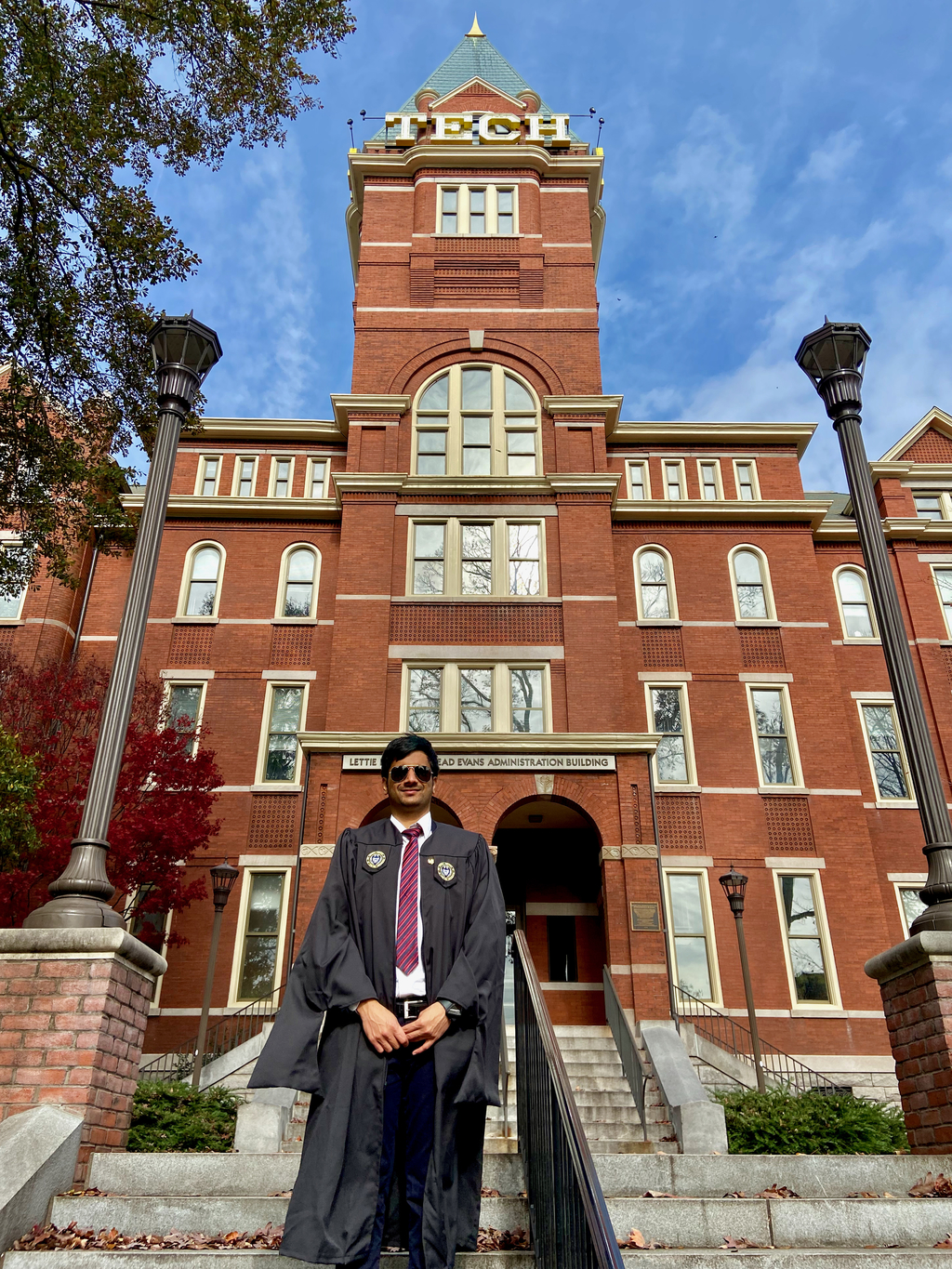 Finally, I'm a Ramblin' Wreck from Georgia Tech, and a hell of an engineer. A helluva, helluva, helluva, helluva, hell of an Engineer.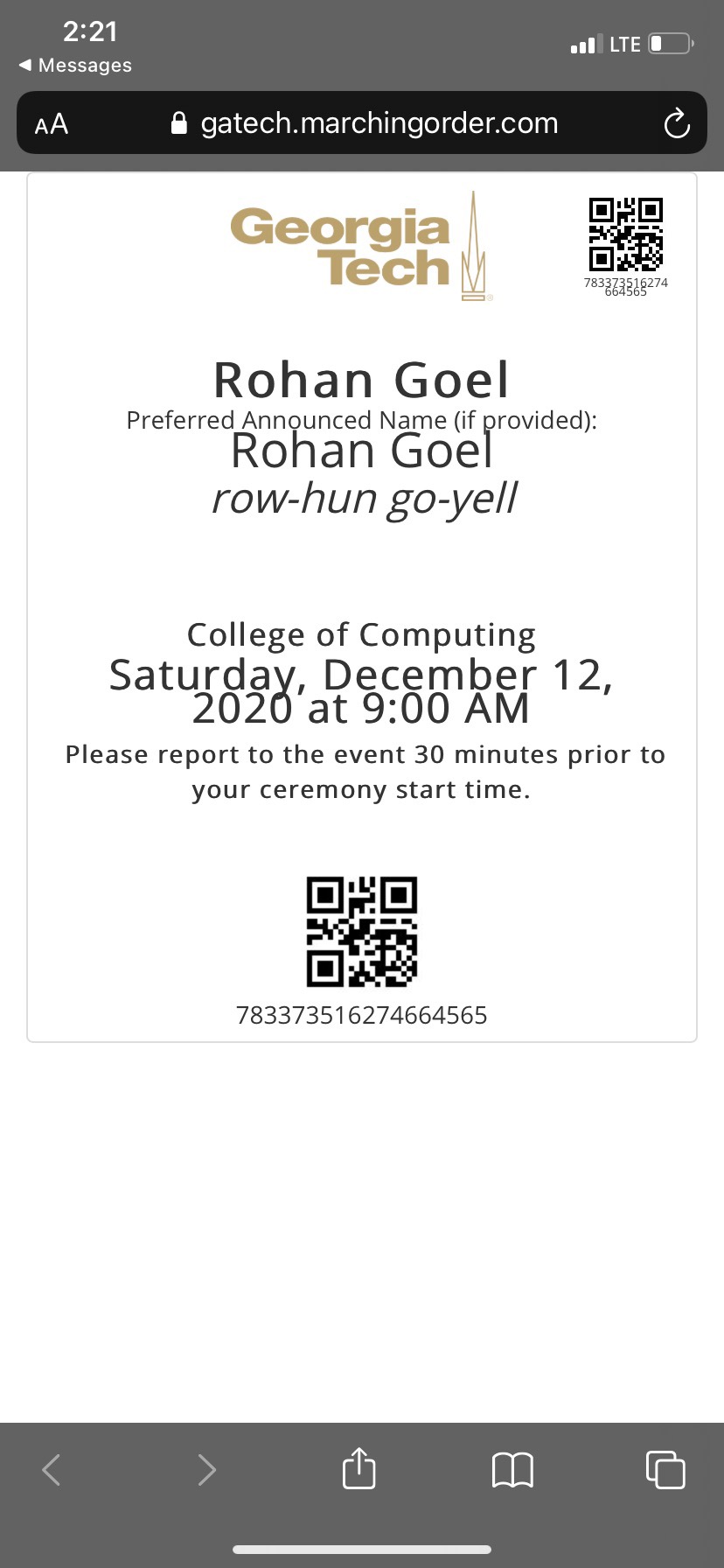 Can never forget this date - when I got one degree hotter lol.
Also, note the pronunciation :P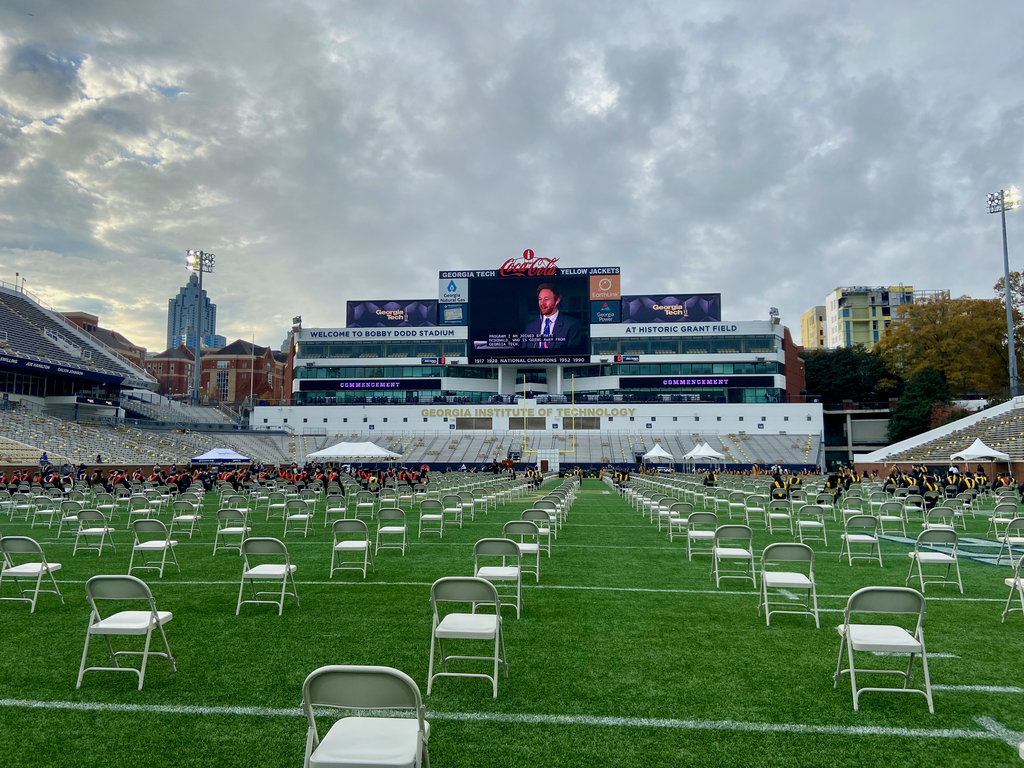 Due to COVID, the ceremony shifted was shifted to being a closed door and at the beautifully decorated McCaimish Pavillion but due to COVID restrictions it was shifted to a socially distant Bobby Dodd ....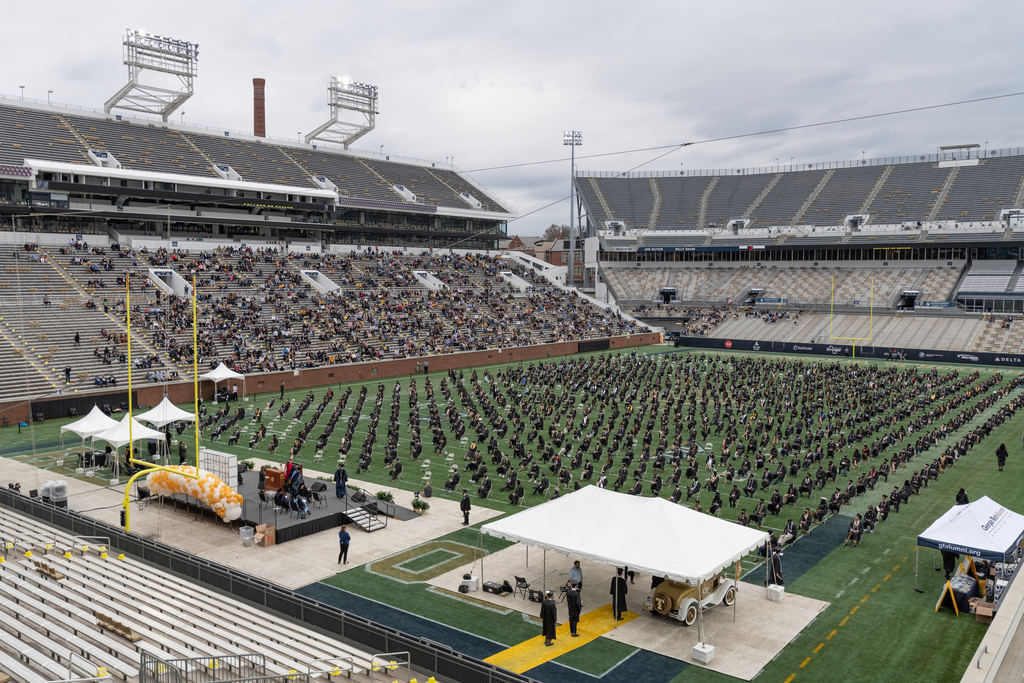 ... attended by only a handful. But hey, atleast the ceremony happened so no complaints.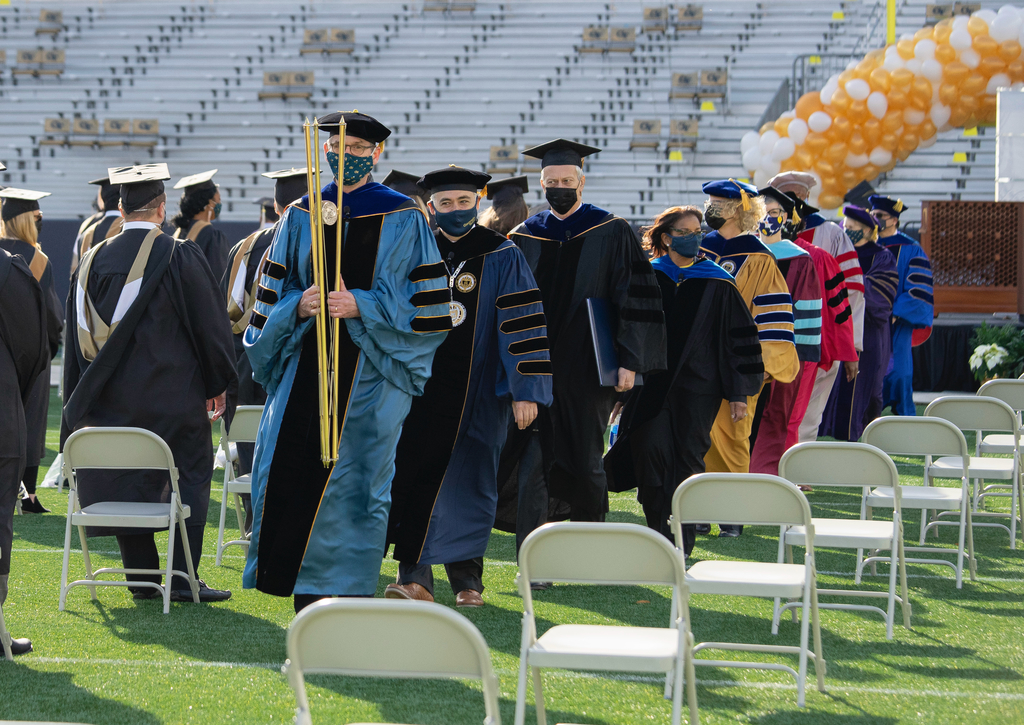 The student procession was cancelled and this how mask laden faculty procession look like!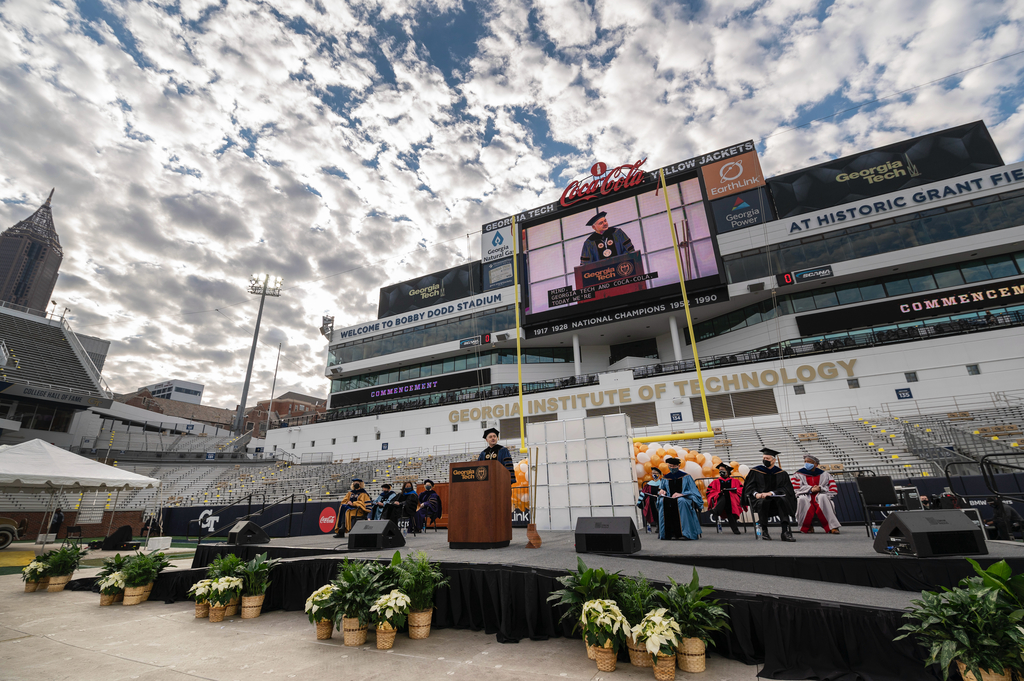 The ceremony started with felicitations from our president Angel Cabrera!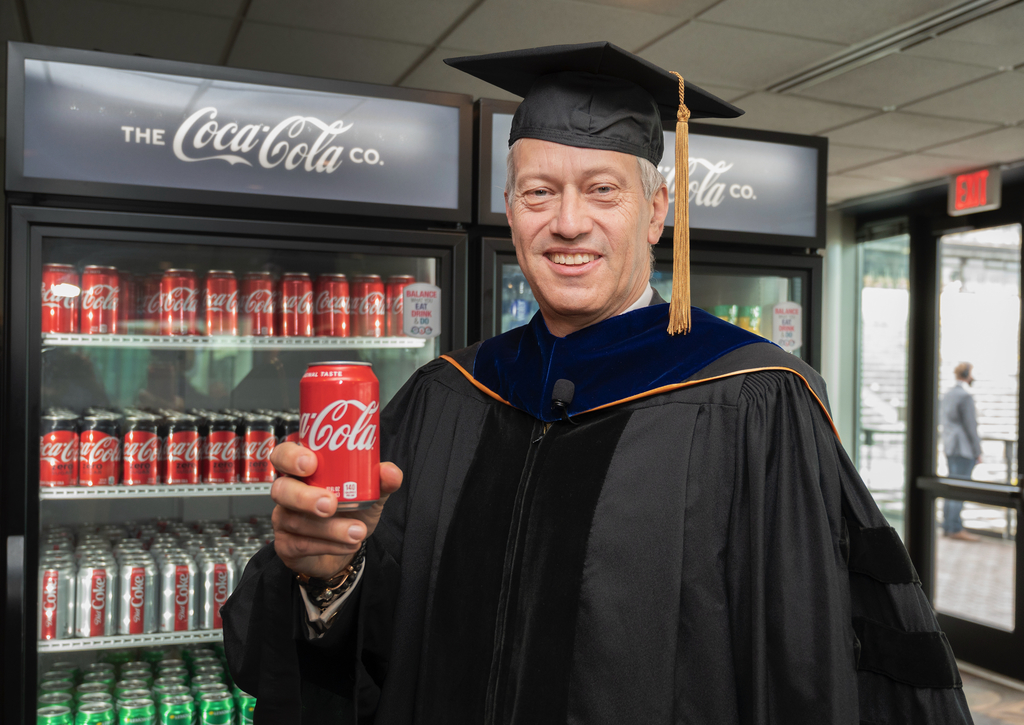 And guess who was the guest of honor? James Quincey, from the Coca Company next door.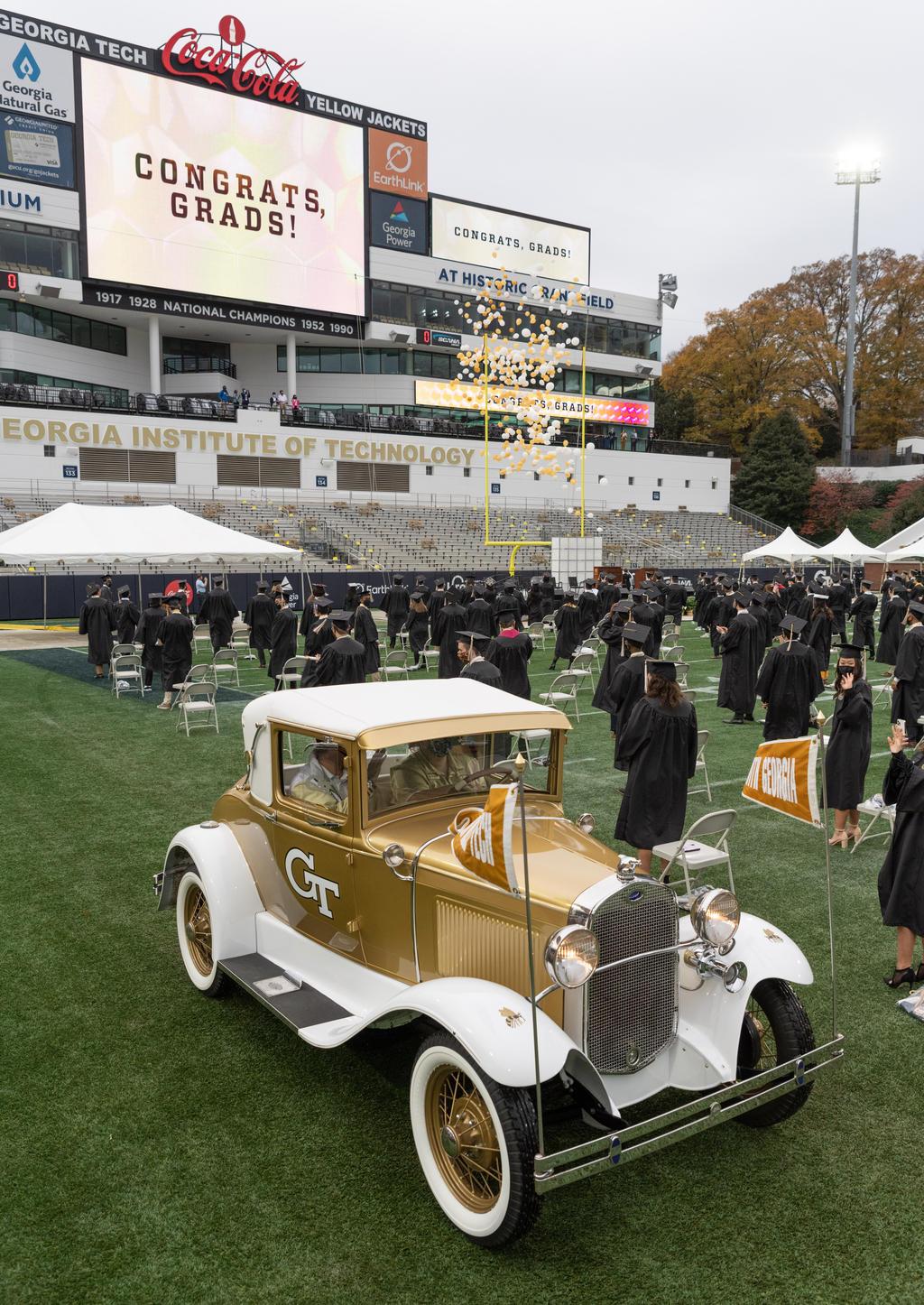 The 1930 Ford Model A Sport coupe that serves as the official mascot of the student body at the Georgia Institute of Technology waiting to congratulate us!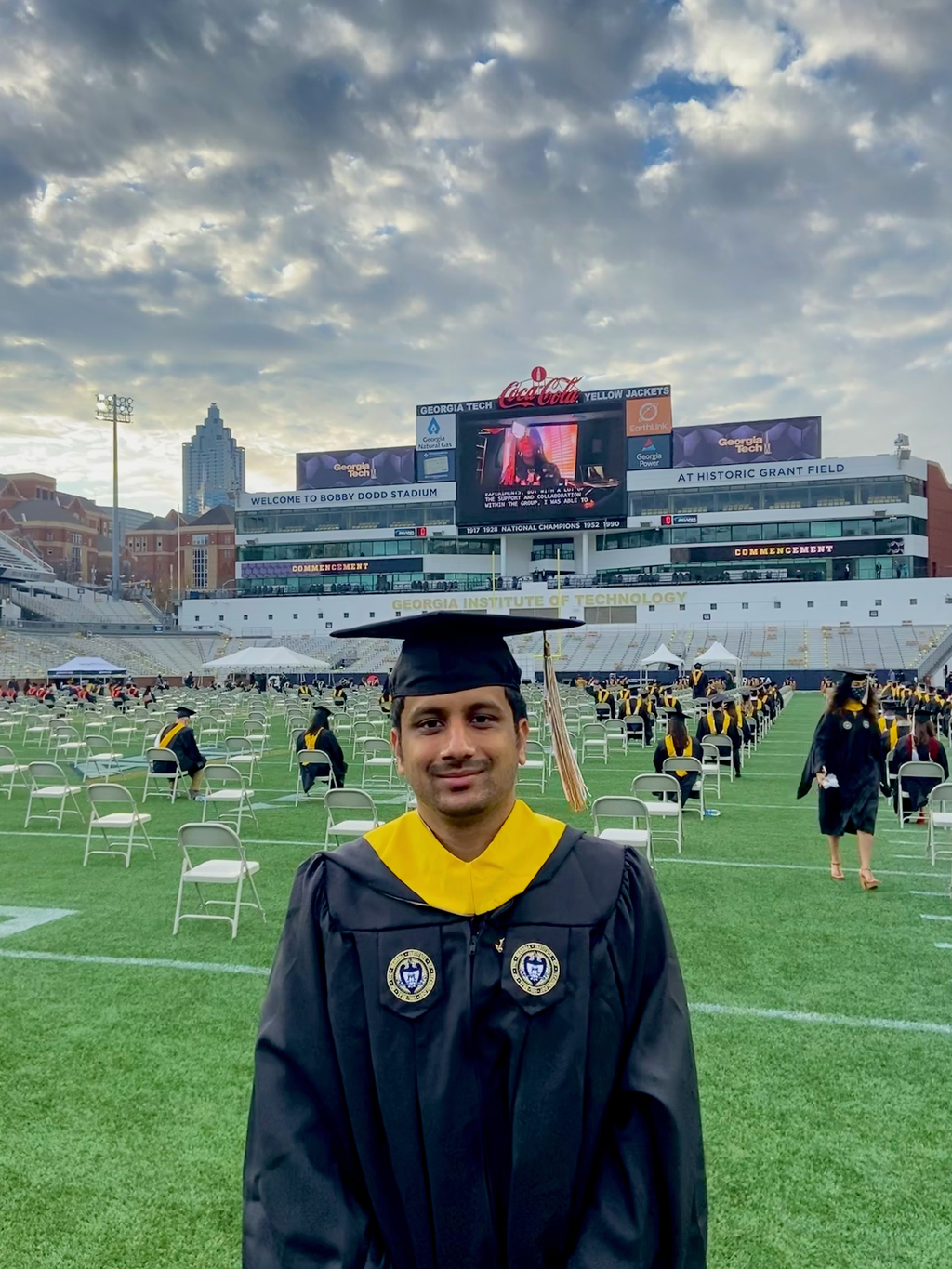 My Regalia with yellow - the college of computing colors!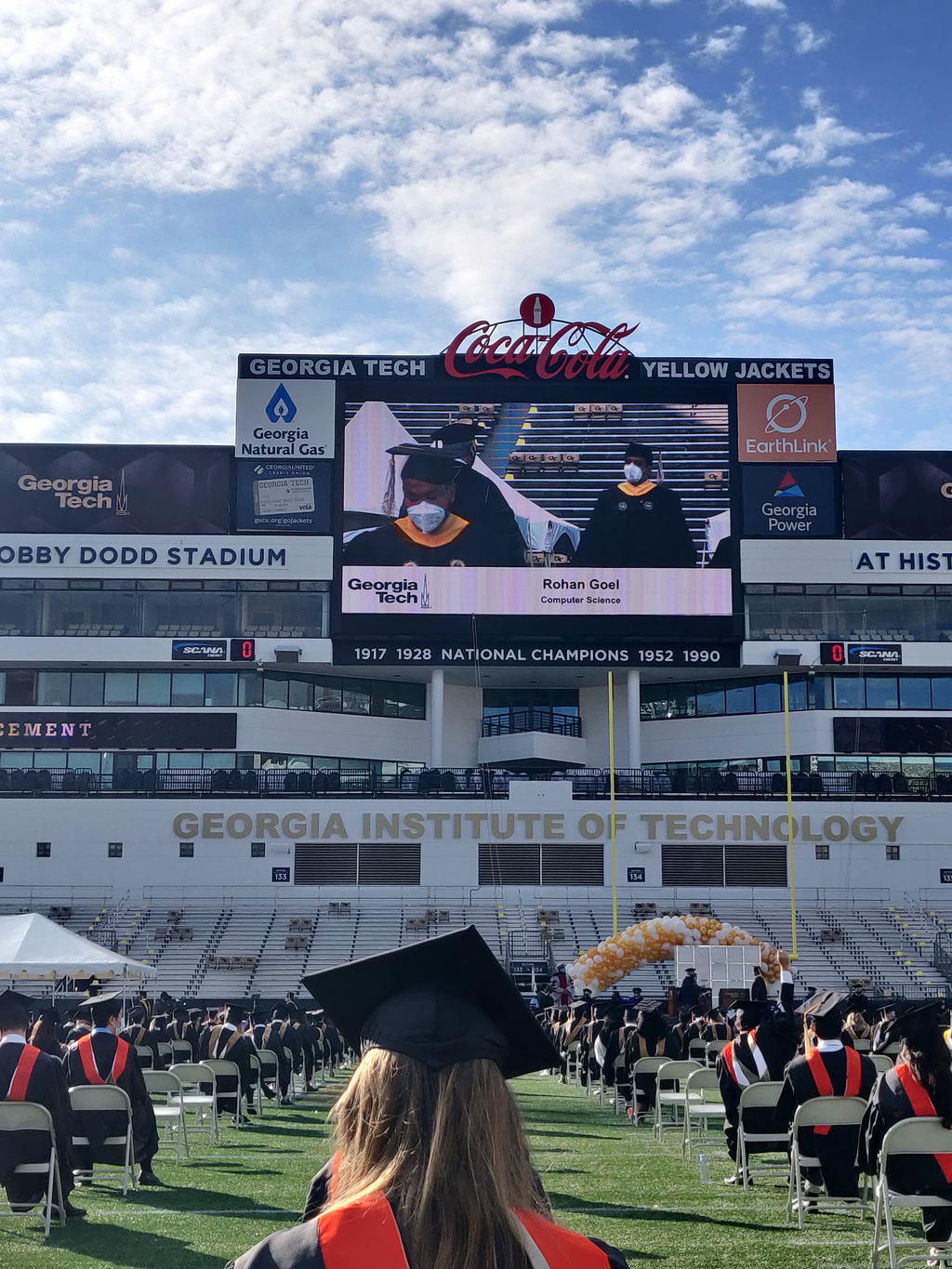 Mom I finally made it on big screen *sobs*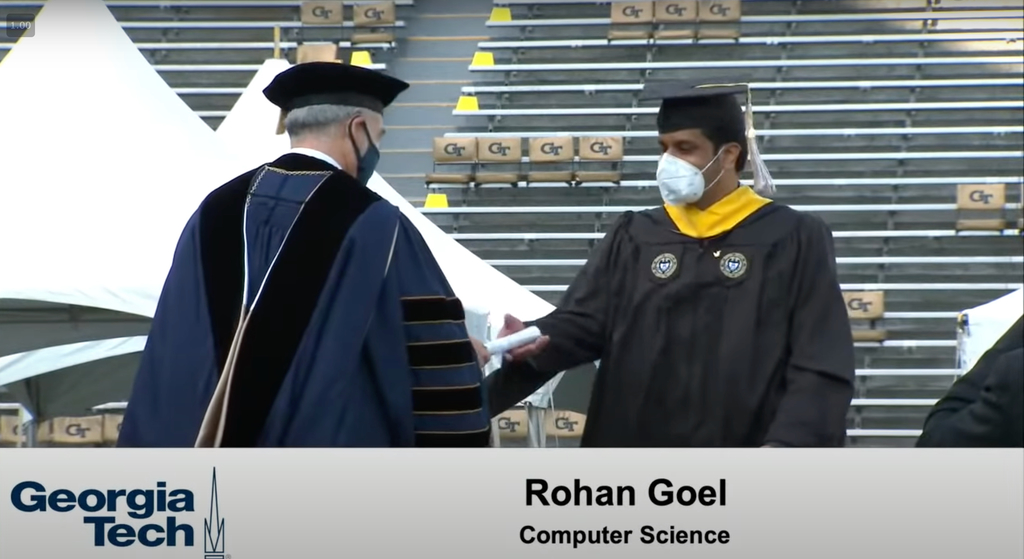 Receiving the (dummy) degree feat COVID masks!
Finally a part of 140,000 strong GT Alumni Association
Graduation ceremony ending with the traditional Ramblin' Wreck from Georgia Tech fight song!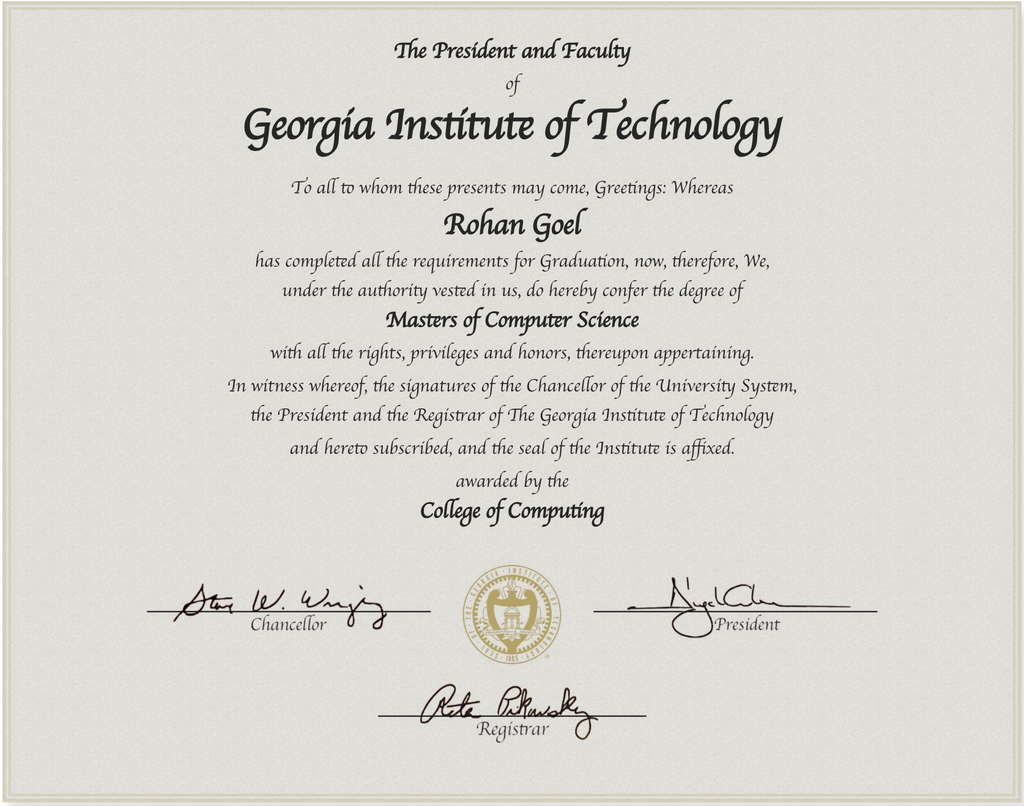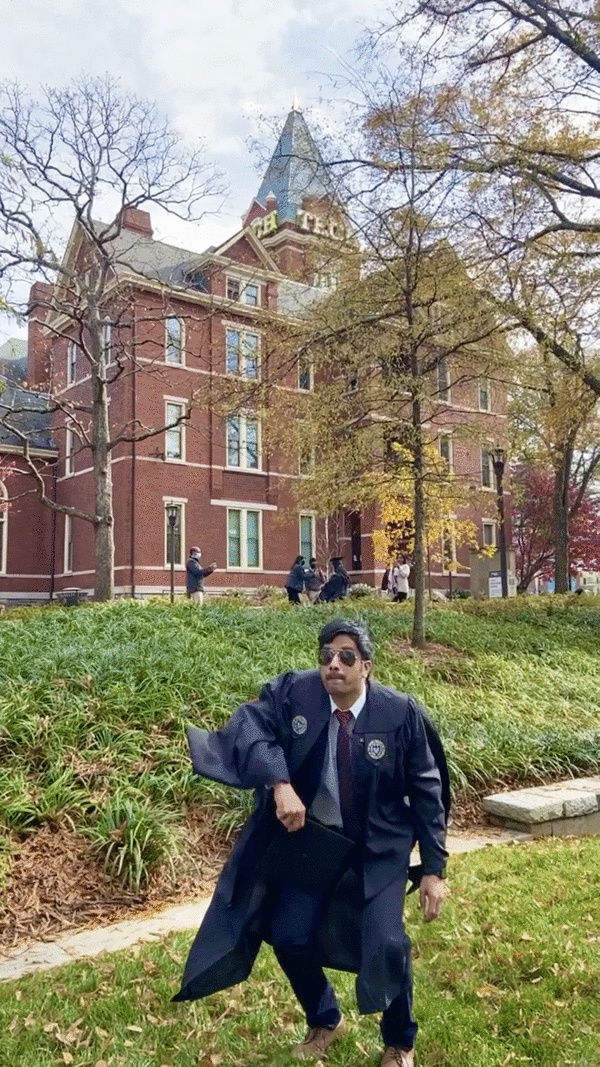 Have been waiting to do this since 1.5 years!!!!!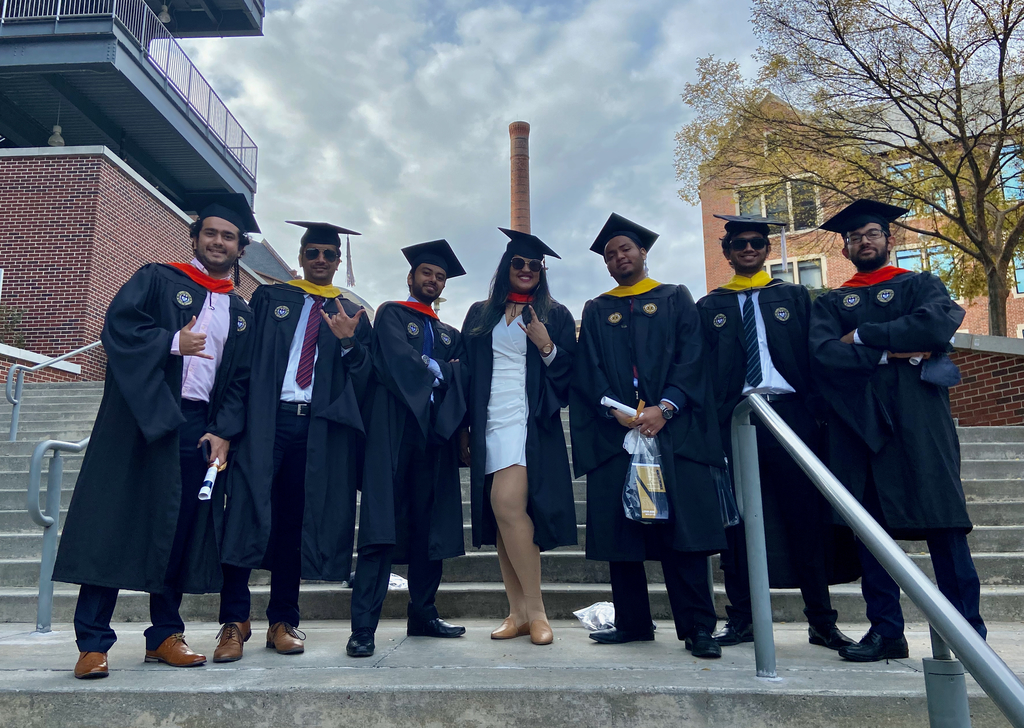 Time for a gangsta photo-op session post the ceremony with the people who opted in for the ceremony (feat cancellations coz COVID)
@RajatBhavnani @SanketAgrawal @AnanyaOjha @ShlokGujar @KathanKashiparekh @AnshulVora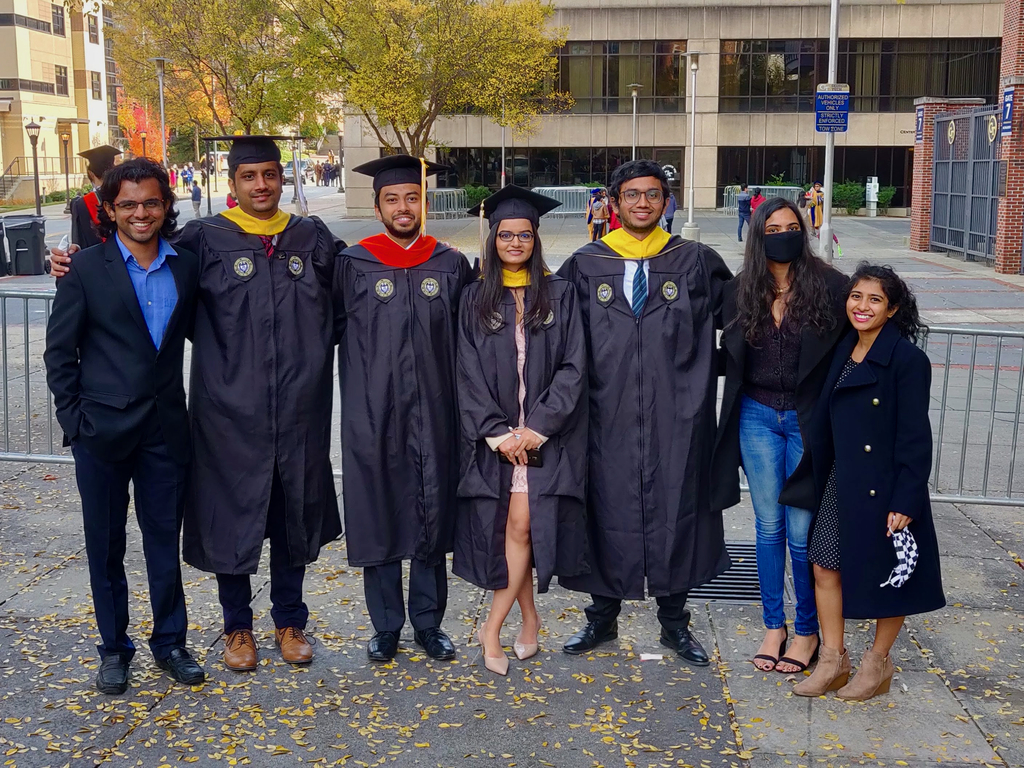 @RohitMujumdar @SanketAgrawal @SushmitaSingh @KathanKashiparekh @SeeratBindra @ShaliniChaudhuri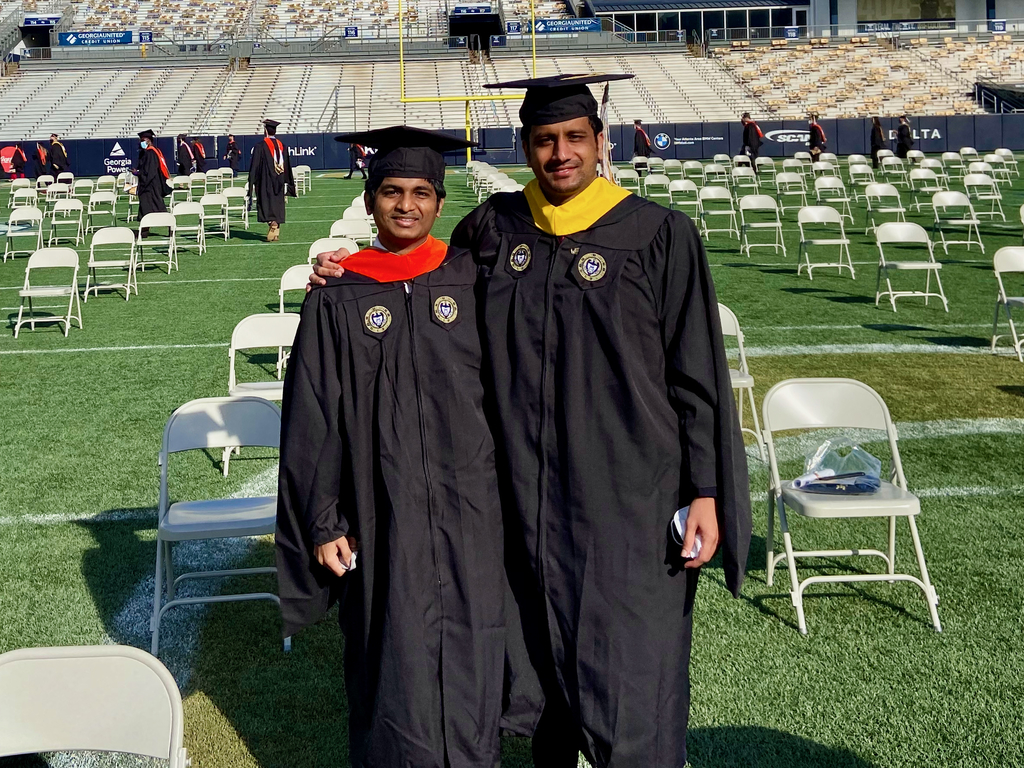 @AnishGupta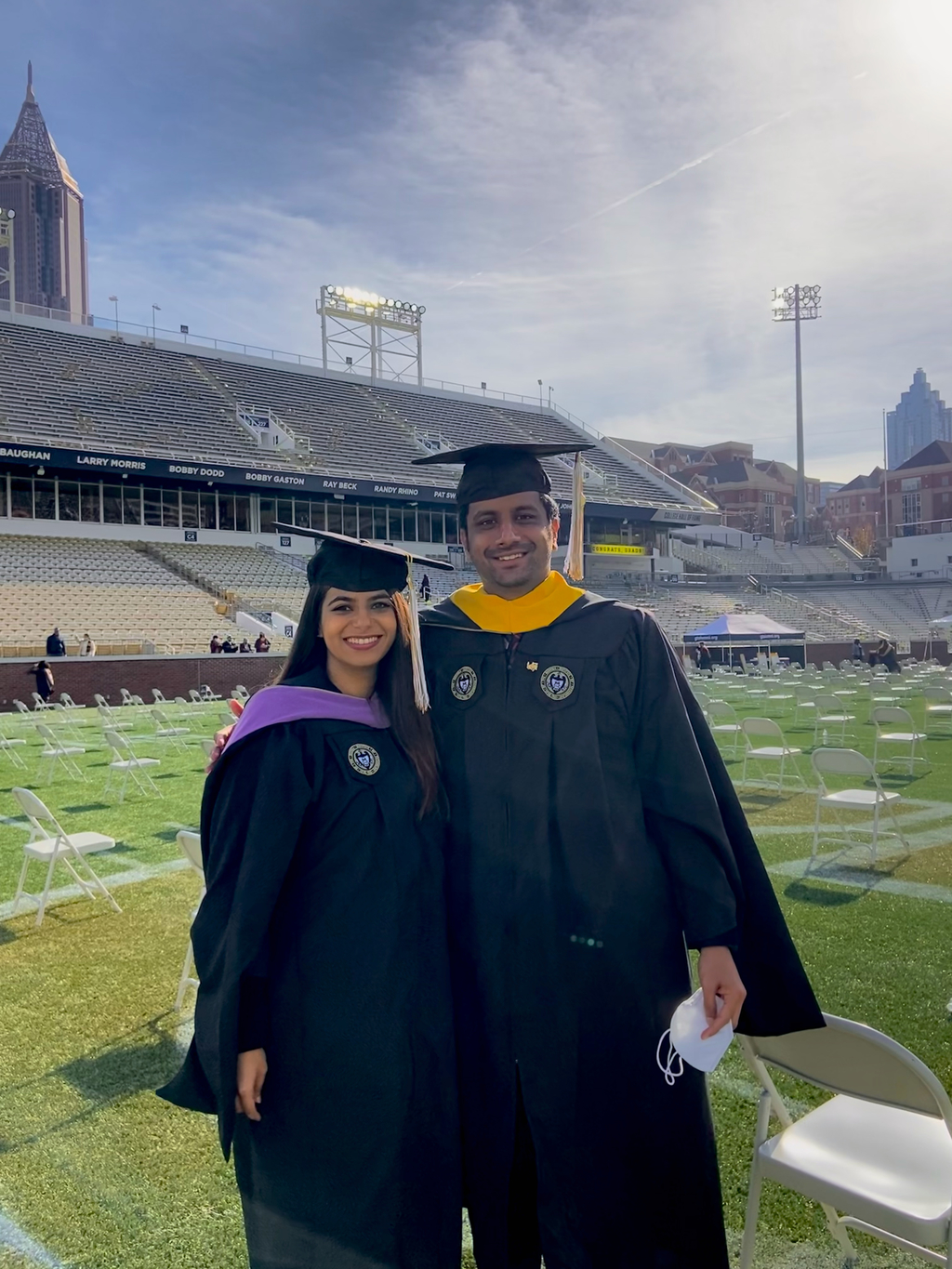 @JayatiChhabra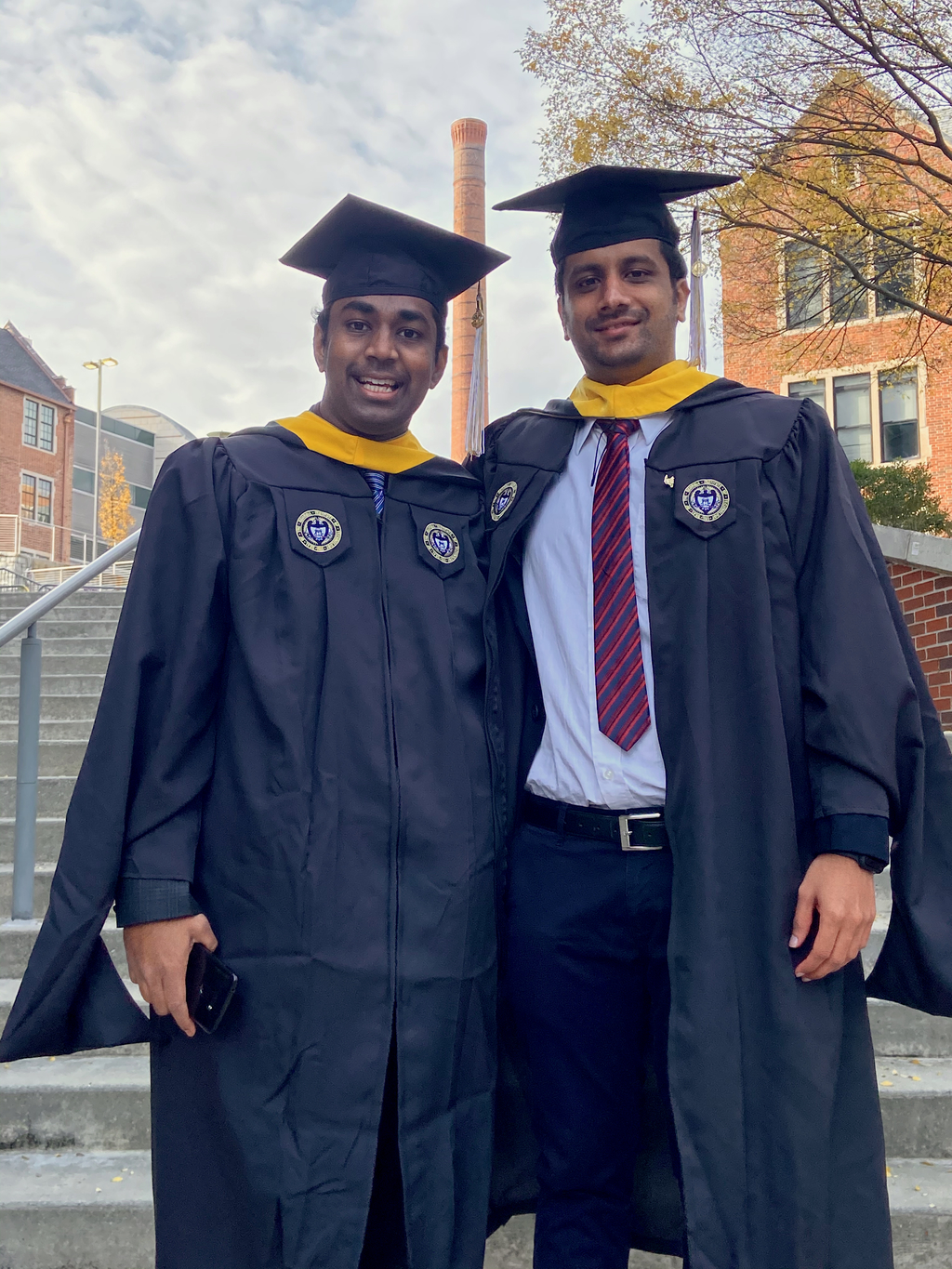 @KarthikNamaAnil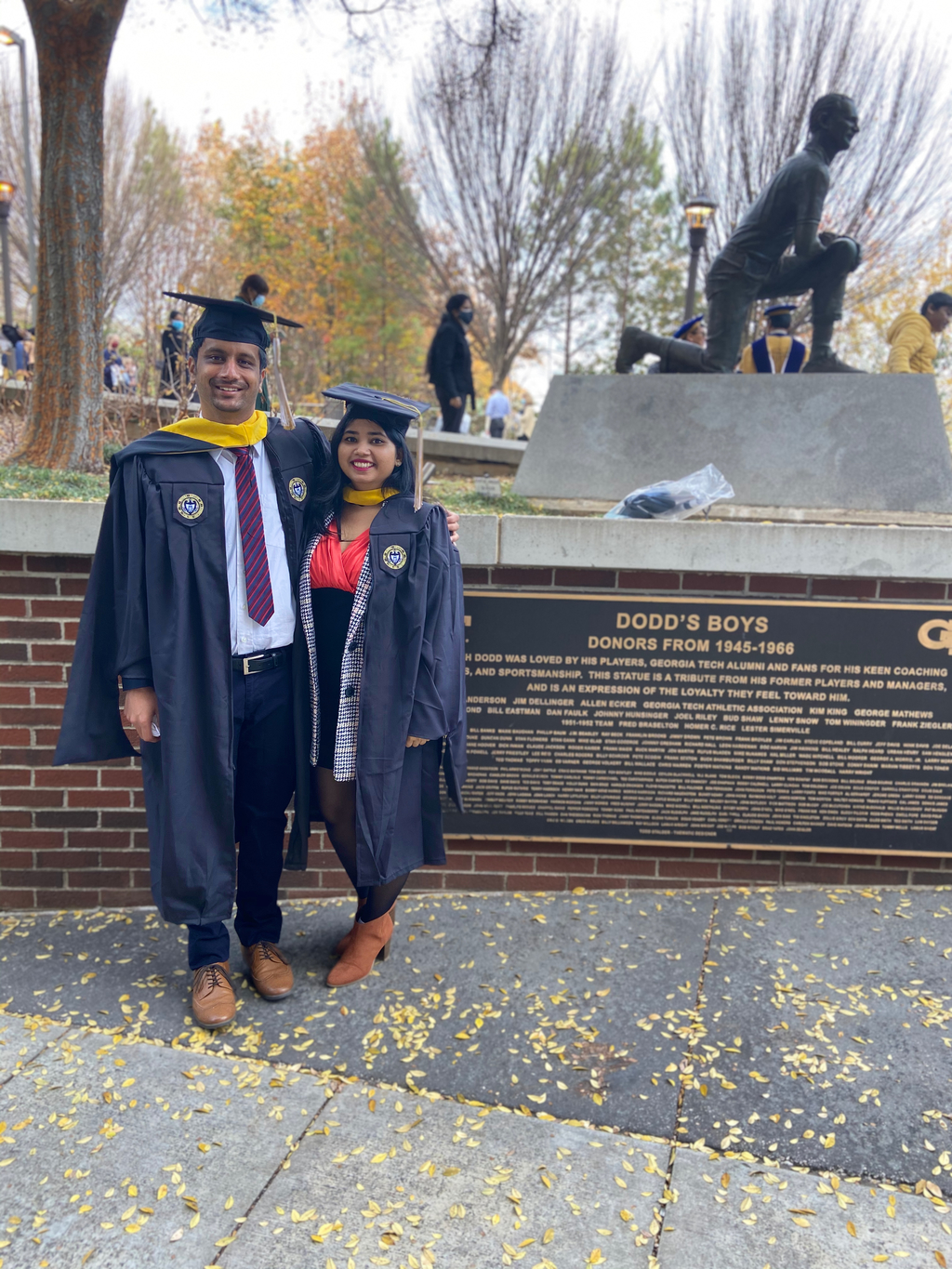 @SwatiGhosh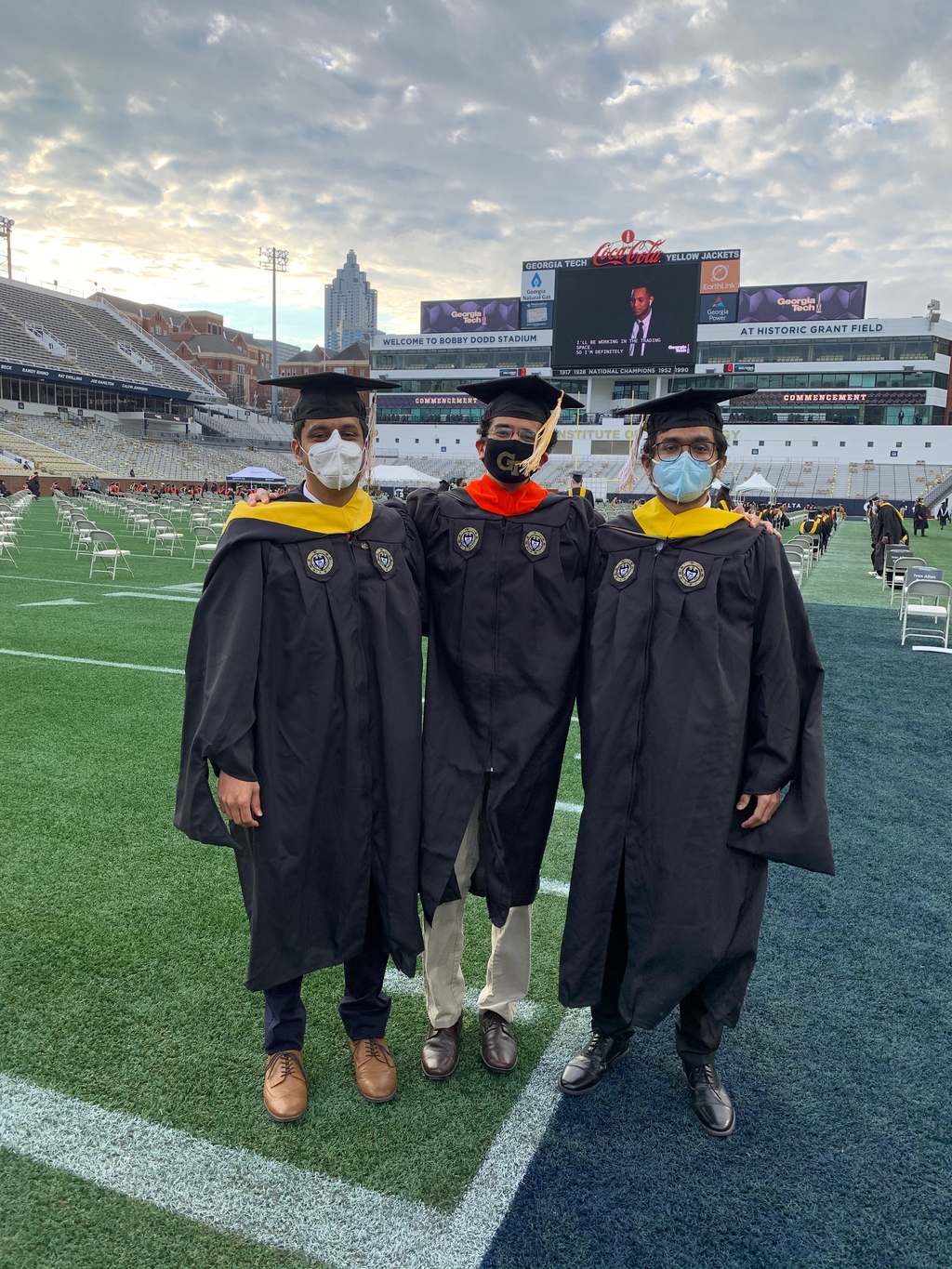 From BITS to GIT
@NissimGoreDatar @KathanKashiparekh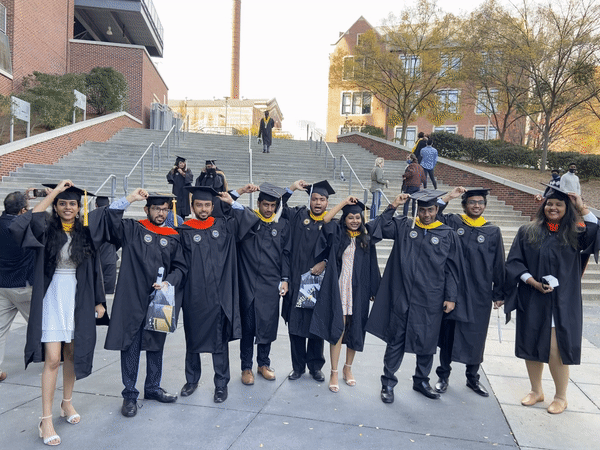 Cap tossing ceremony
@VaishnaviKannan @AnshulVora @SanketAgrawal @ShlokGujar @JhanaviSheth @KarthikNamaAnil @KathanKashiparekh @AnanyaOjha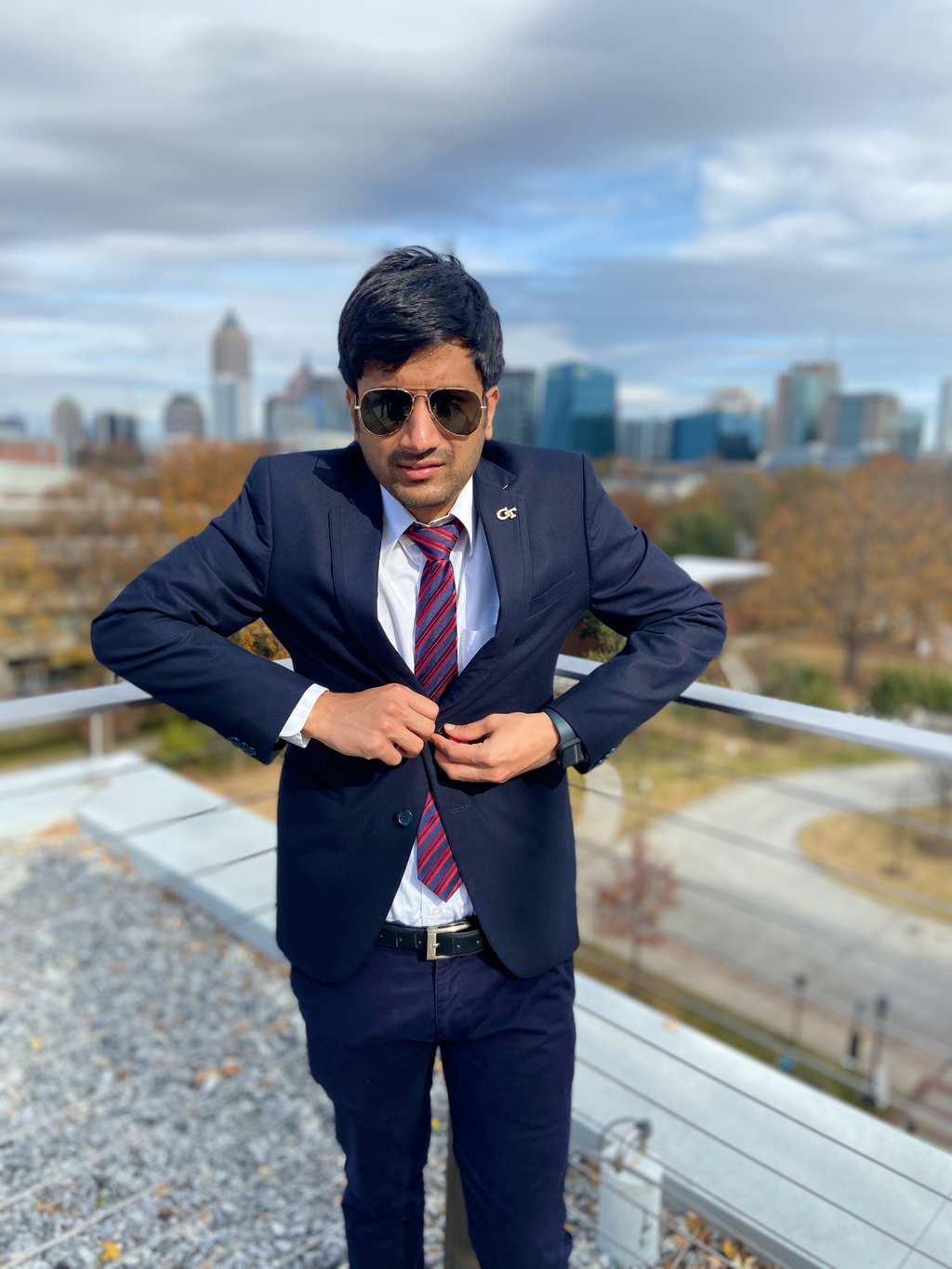 Wanna be gangsta type candid photo-op at different places around the campus.
at CULC rooftop feat. Atlanta Midtown Skyline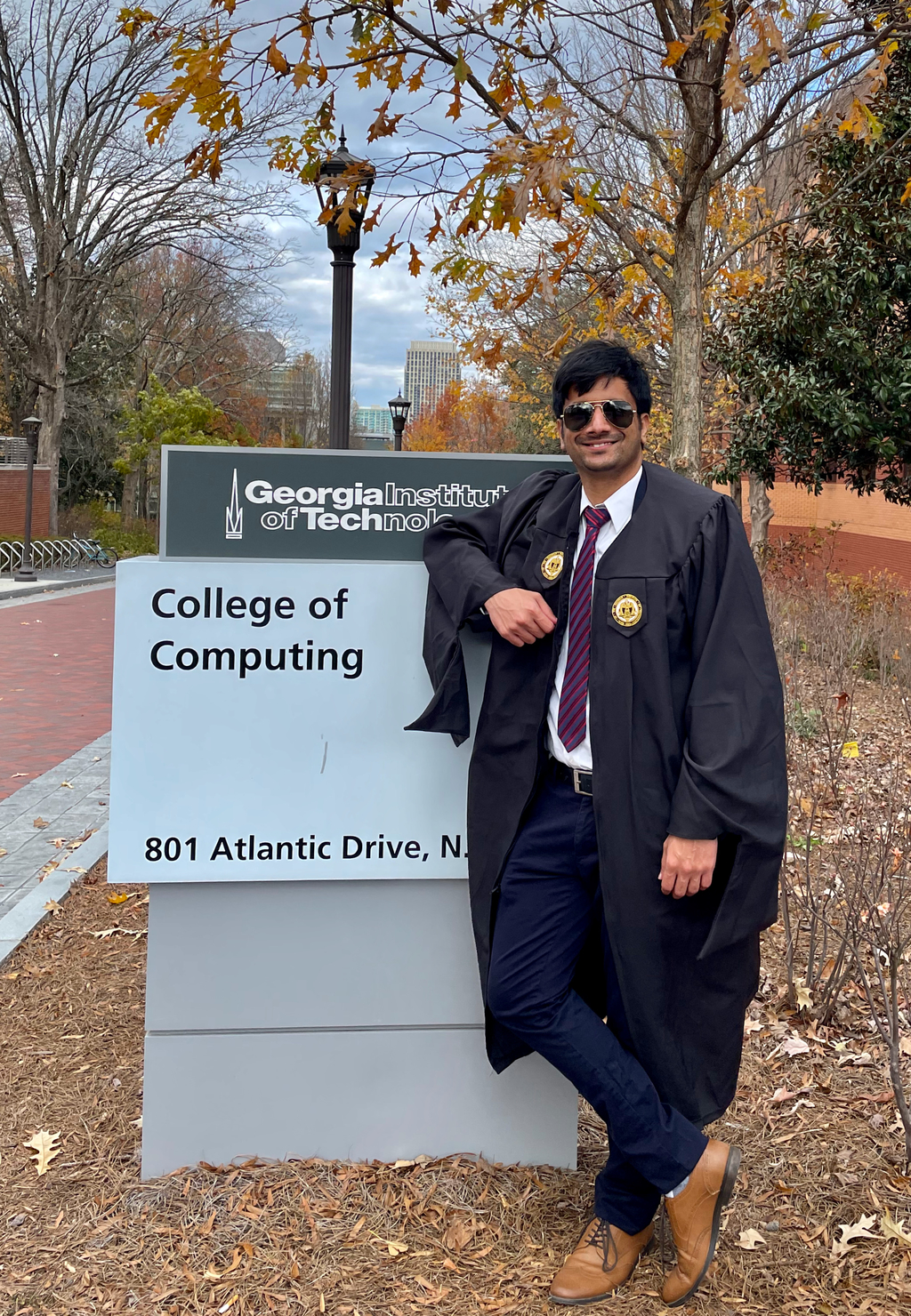 College of Computing!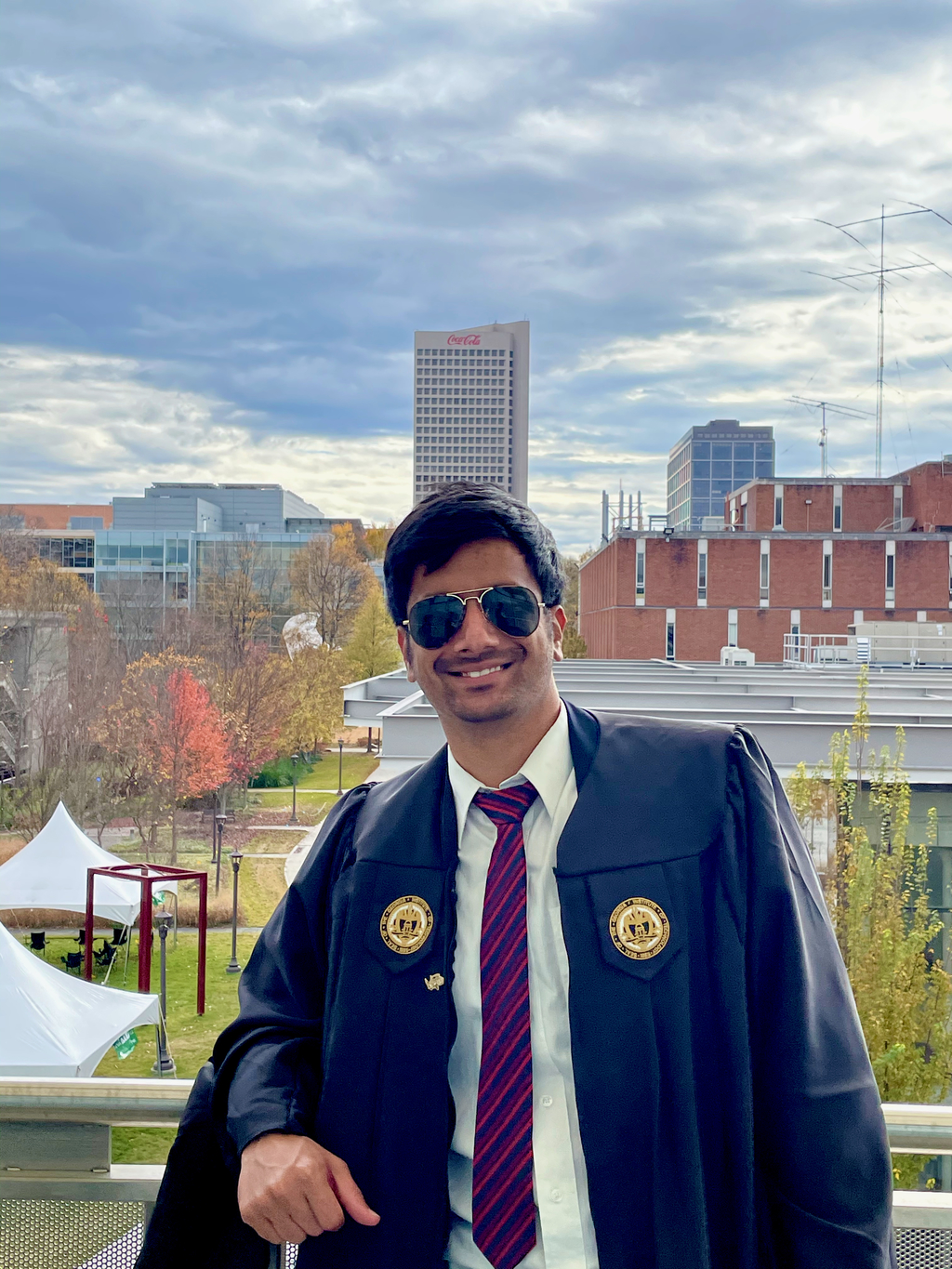 With the Coca Cola Worldwide HQs <3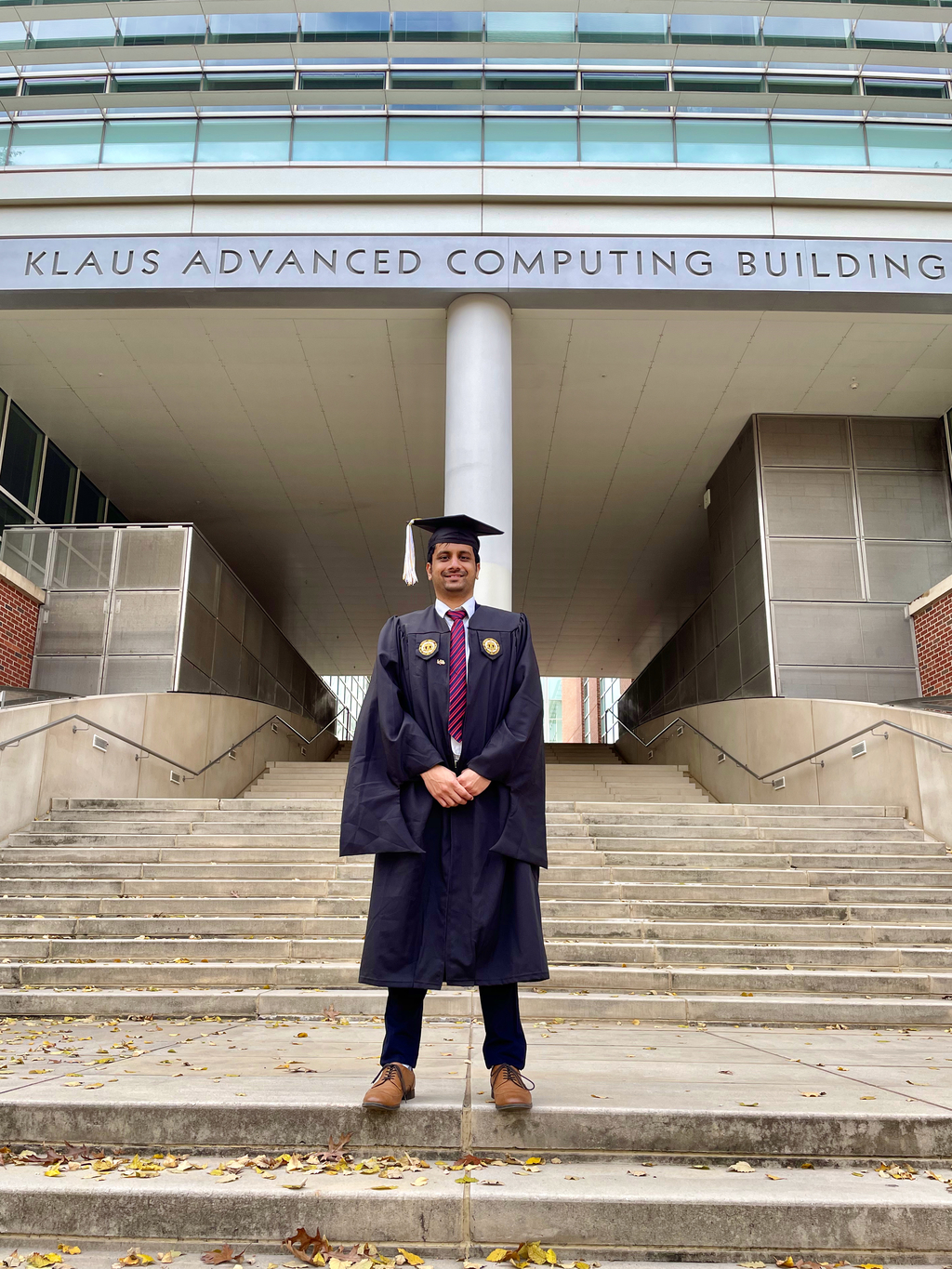 Home of Computer Science at GT!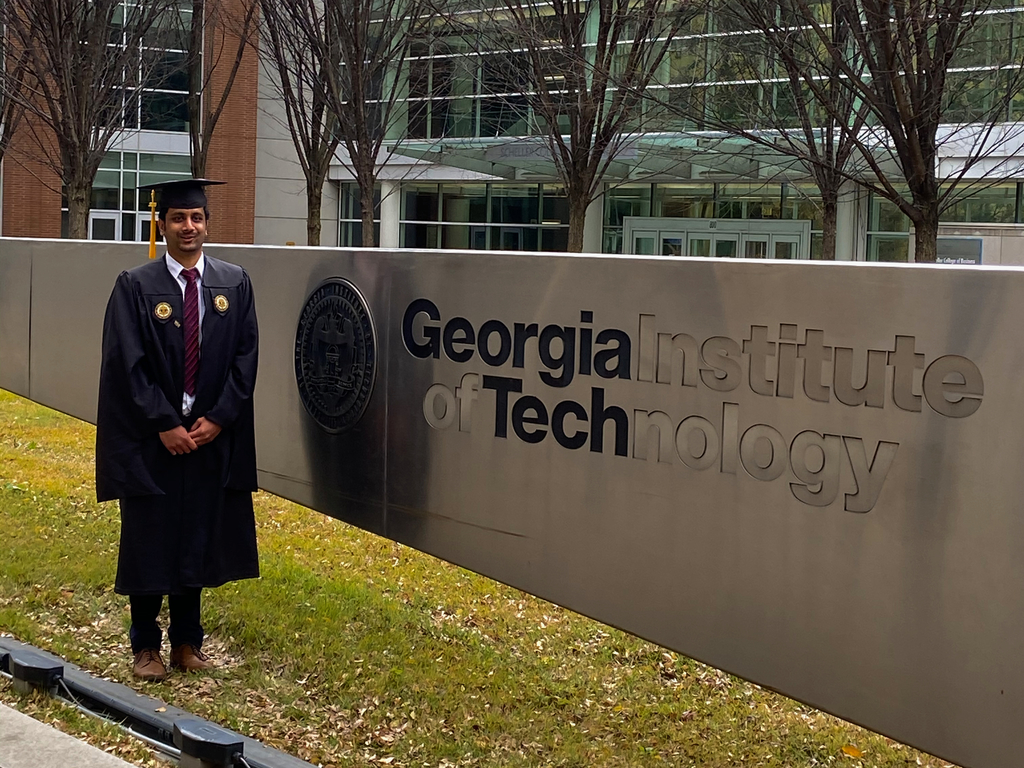 'Tech Square'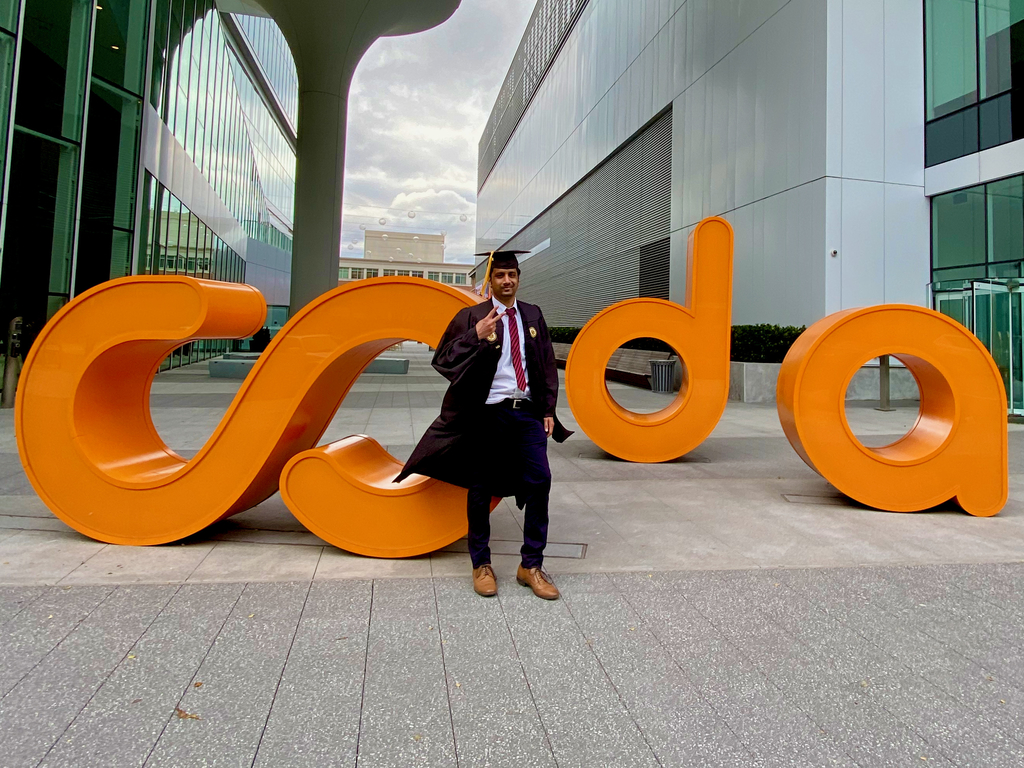 Cool Coda and hot chocolate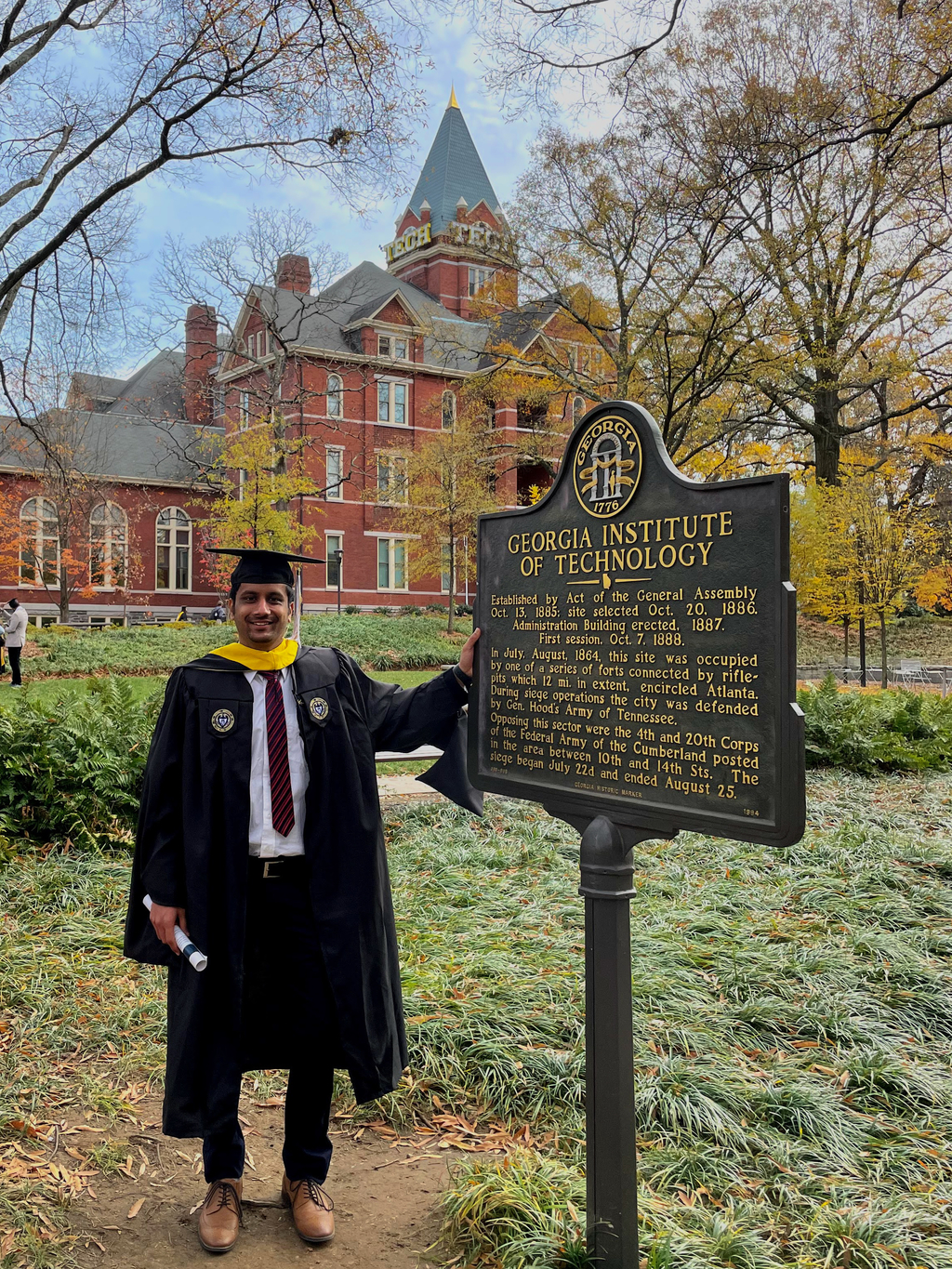 And the mandatory pic infont of the 150 year old Tech Tower!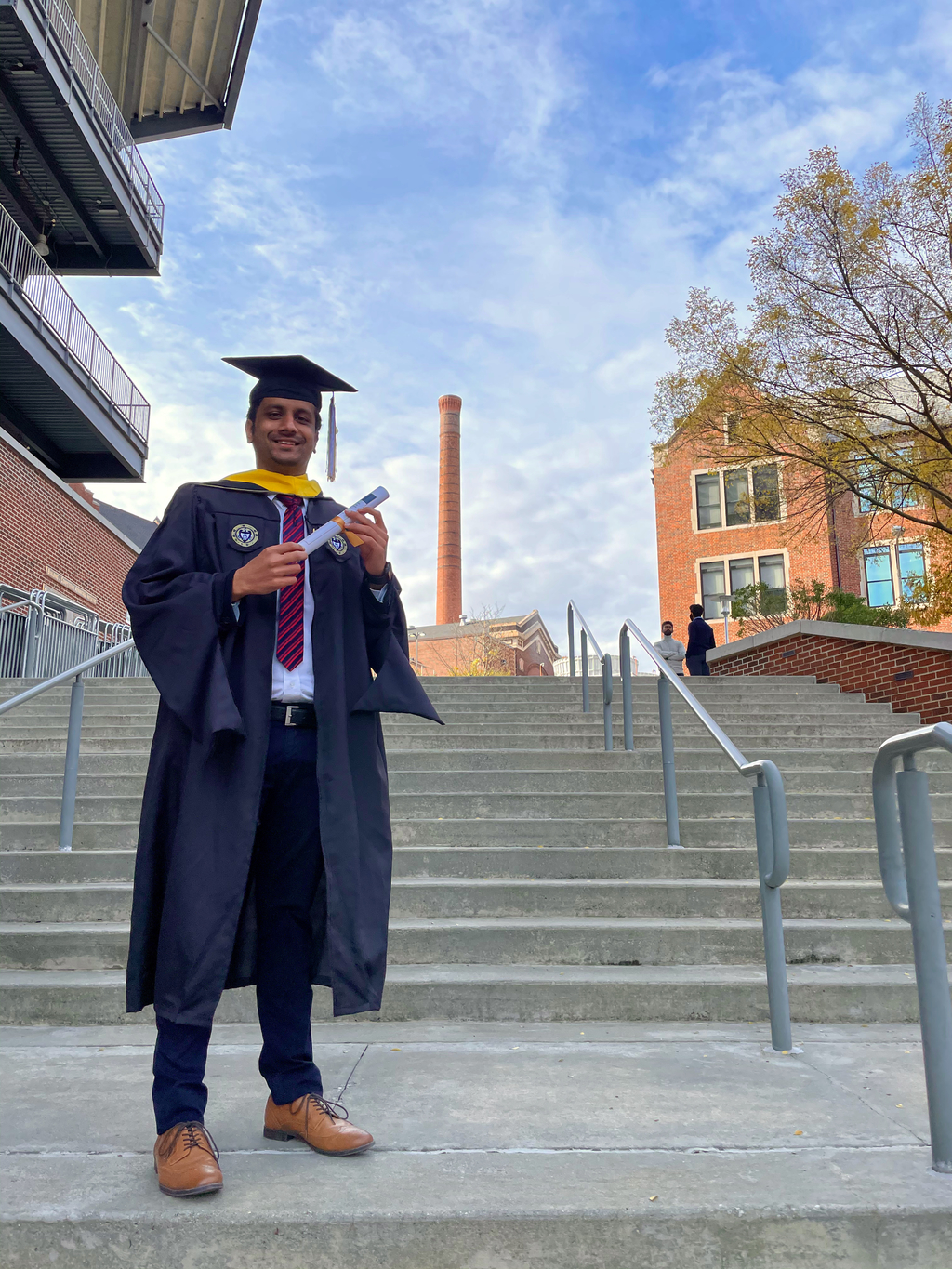 The whistle is the oldest recorded tradition at Georgia Tech!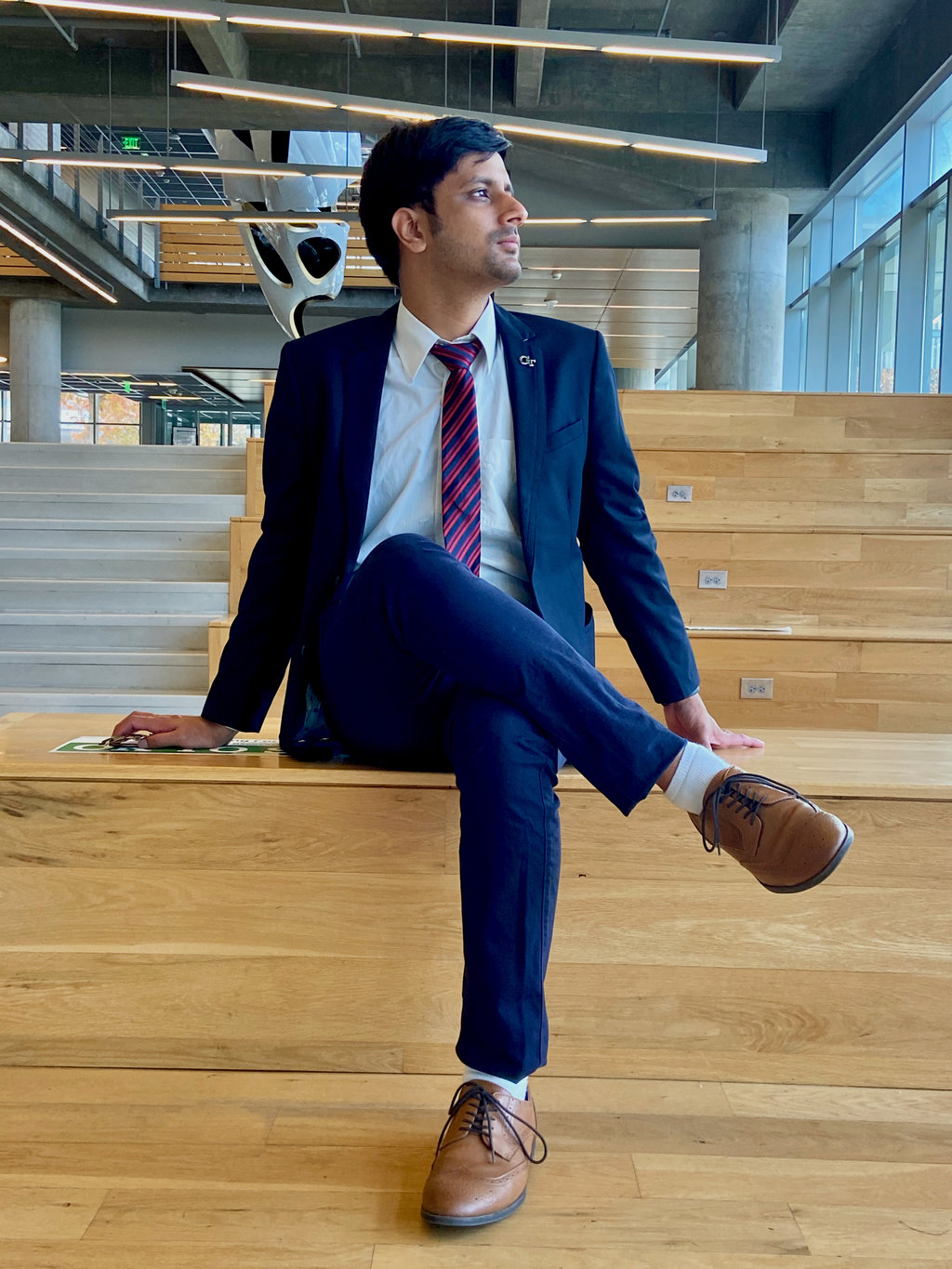 Fake candid at CULC - the shooting location of the film - The Internship!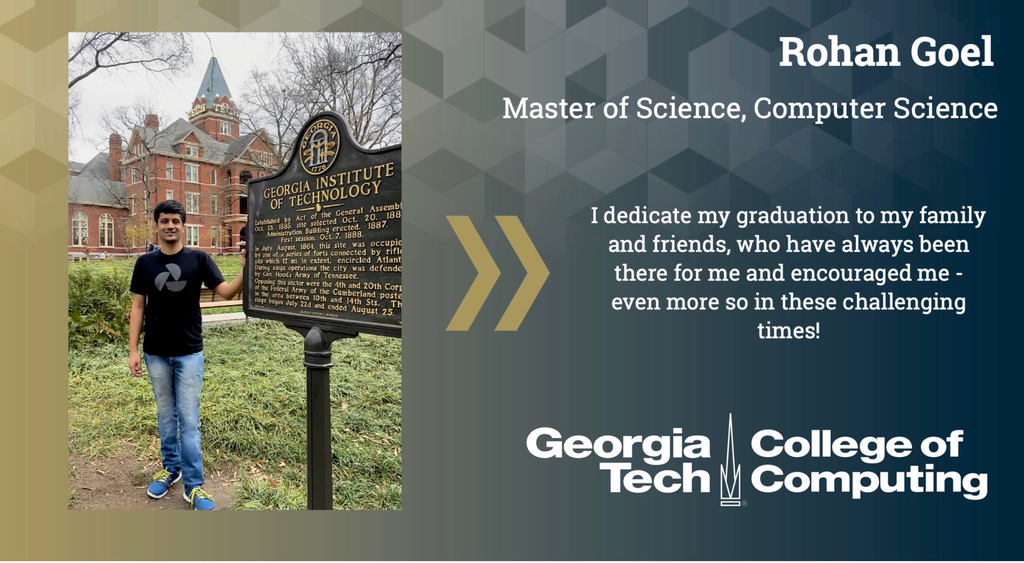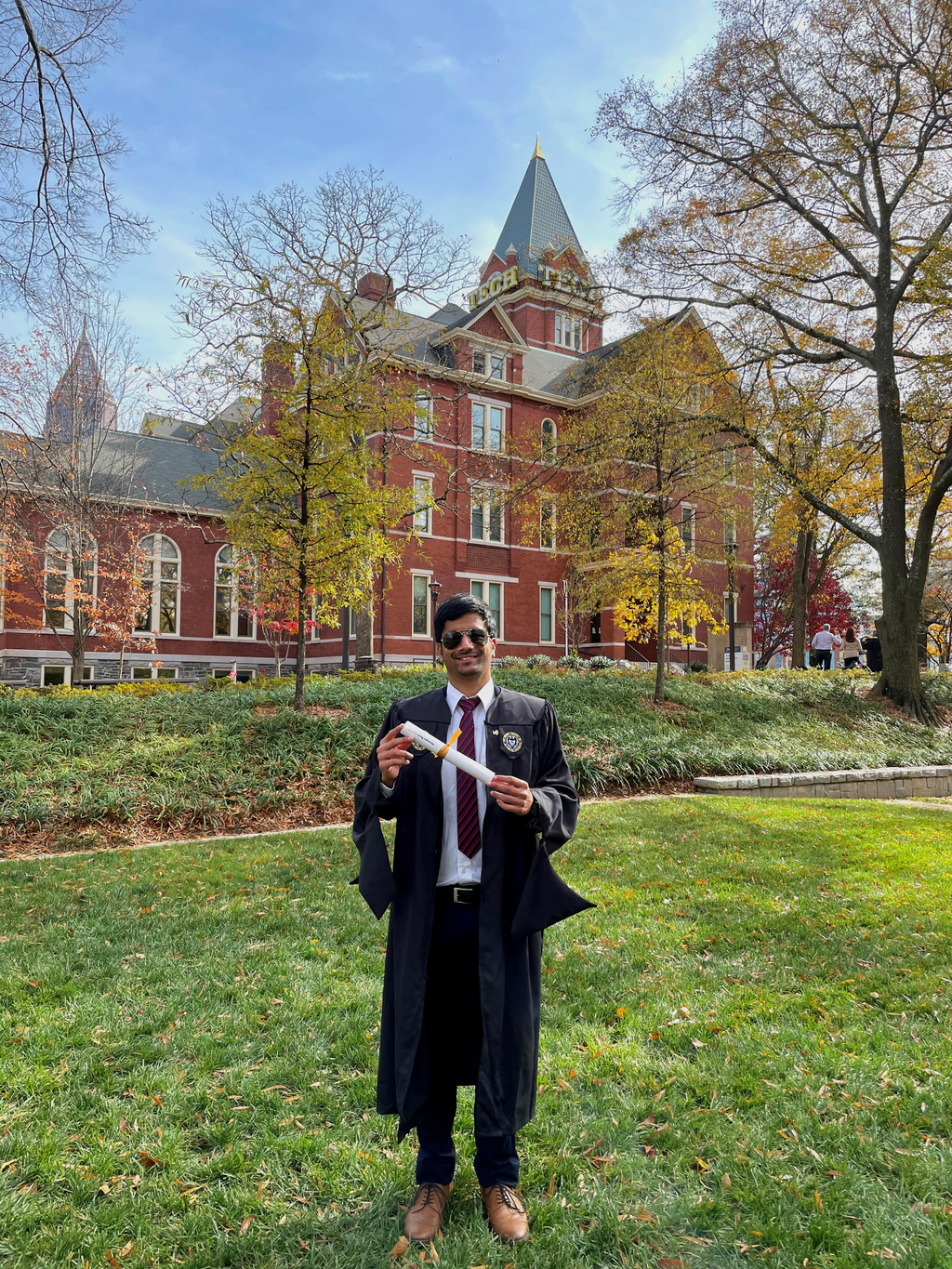 Proud YELLOW JACKET!